Here it is….the mother-of-all spring cleaning lists!  I compiled everything I could think of. Don't feel like you have to do it all….but it's a great reminder to do some things you might otherwise forget. For example,  I always forget to change the direction of the ceiling fans!
Just click below to download the PDF version of my list….then hand it to your husband….just kidding.
I don't dread Spring cleaning….I welcome it. It's a way to de-clutter my life.  Enjoy!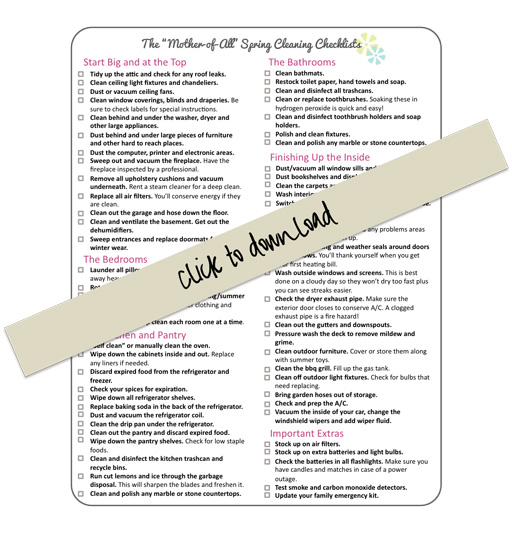 Make sure to check out what else is in the Spring Cleaning series so far!