A brand new knit sewing pattern just in time for the warmer months: the Racerback Tunic/Dress!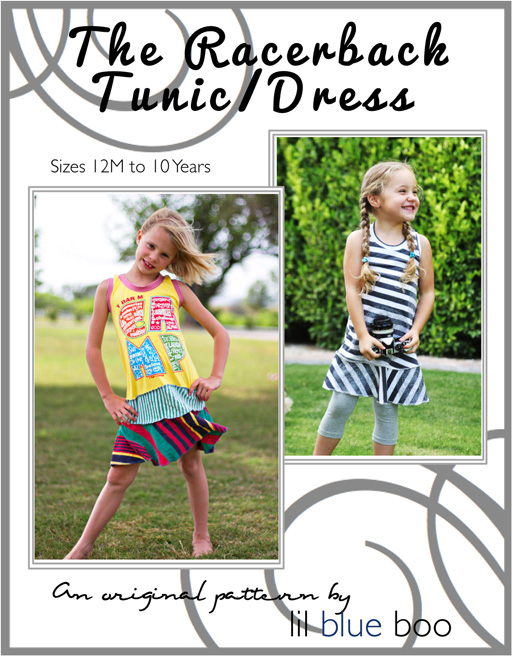 Some reviews from our testers!
There is only one person I'd ever imagine testing a pattern for at 10 PM at night. LBB patterns rock and they're always a quick and easy sew! – Chrystyna J.
This pattern is simple, fast, and absolutely adorable. An instant favorite. – Megan H.
In true LBB fashion….this pattern is simple and precious! Pure AWESOMESAUCE! – Melanie B.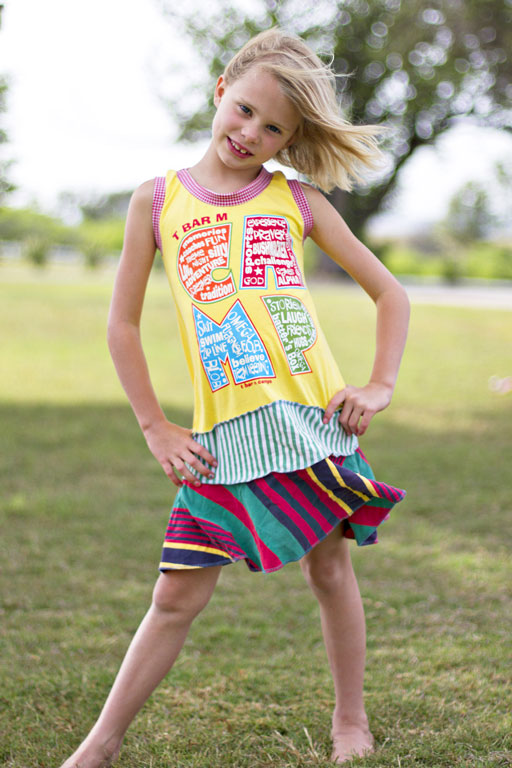 Photo credit Katherine Ewald of Bebe Gear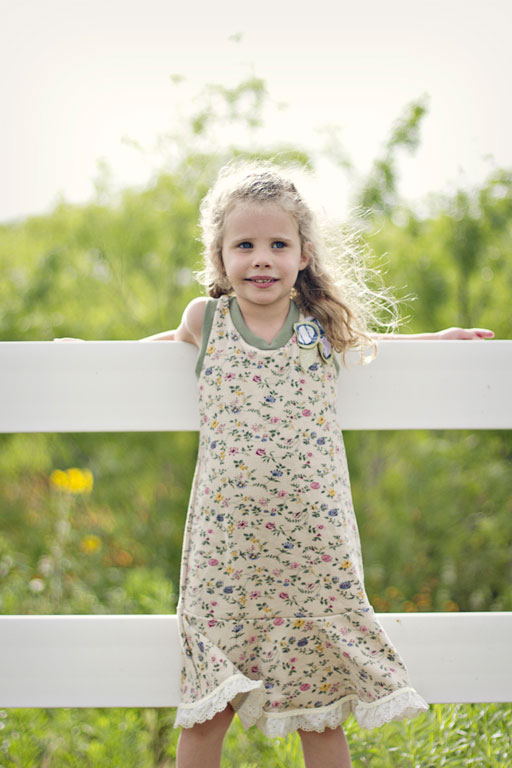 Photo credit Katherine Ewald of Bebe Gear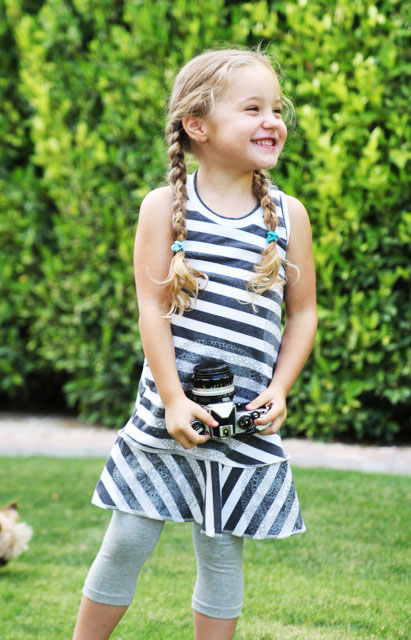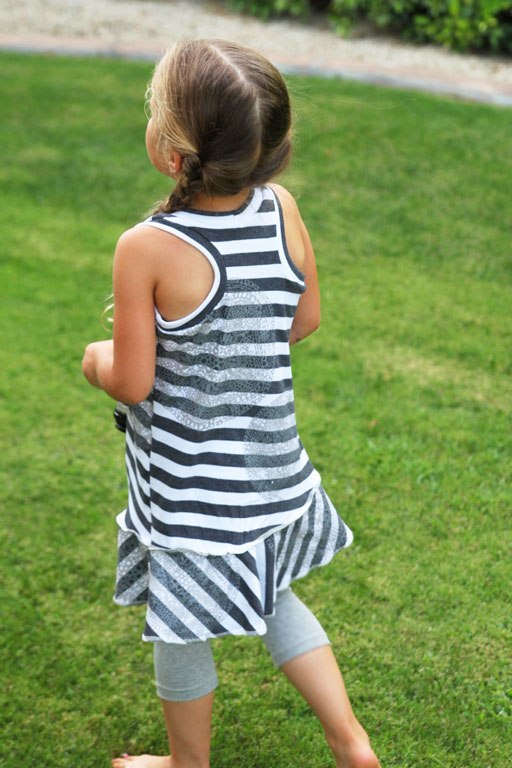 The Racerback Tunic/Dress ePattern & tutorial includes:
: 11 pages of easy to follow step-by-step complete sewing instructions
: 10 pattern pages which include separate patterns for sizes 12-18M, 18-24M, 2T/3T, 3T/4T, 5/6, 7/8, and 9/10
The pattern pages print out directly from your computer onto regular 8.5″ x 11″ paper and there are guides for attaching them together.
Click here to purchase the new Lil Blue Boo Racerback pattern!
Happy Sewing! I hope to add a tween/adult sized version of this pattern soon!