You might remember Gayle Vehar from our Two Weeks of Photography where she explained Manual Photography. Well, she is back as a contributing Lil Blue Boo author: sharing tips, tricks and tutorials all related to photography. We know you will learn so much from her, we certainly have.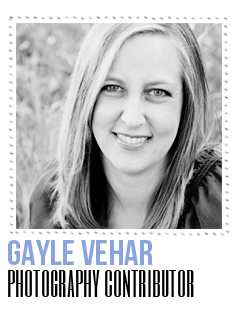 Gayle is a photographer based in Utah and the  editor of Mom & Camera. All of Gayle's posts will be linked up here. Please welcome Gayle to Lil Blue Boo.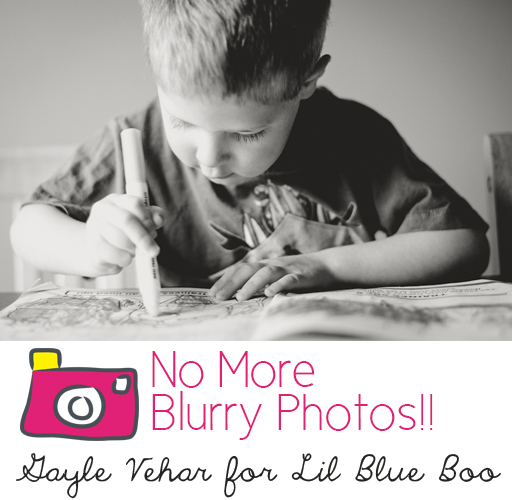 Are your blurry photos making you sad?  I get asked all the time about how to end blurry photos and thought I would share my TOP 5 tips for getting rid of them once and for all!
1. Photograph in Good Light! It's true!  Good light is the most important aspect of photography.  And if you want to get rid of your blurry photos forever you'll need plenty of it.  Photograph where there is good light and you have a much better chance of getting a sharp photo!
2. Hold Steady! Okay, I am sure that this sounds really, really obvious!  When you are taking your photos, make sure you are holding steady.  If you are standing, make sure to hold your elbow tight to the body. If you are having a hard time keeping yourself steady, use a wall, a table, or even the floor to help you out.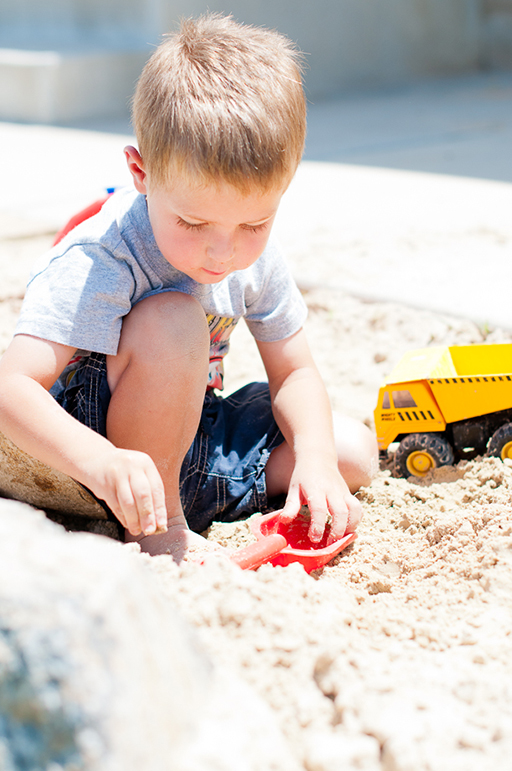 3. Fast Shutter Speed! LOTS of blurry photos are the result of a shutter speed that is too slow.  When photographing kids, I try to keep my shutter speed at 1/200, if possible.  When using a long focal length (120mm, 200mm, etc.) I try to keep my shutter speed AT LEAST 1/focal length–sometimes even higher.  If you aren't sure what shutter speed is, you can read this tutorial on Lil Blue Boo (or if you'd like to know about shutter speed and a whole lot more, check out my e-book Take Better Photos.)  If you don't want to know what shutter speed is, try using either the Child or Sports Scene Mode found either in your menu or on the dial on top of your camera!
4. Focus on Your Subject! And in a portrait, let's be more specific and make that your subjects eye!  This is another tip that might seem like a no-brainer, but is another big reason why your shots might be blurry.  If you have a point and shoot, you may not have any control over where the camera is focusing.  If your camera chooses the subject to be something other than what YOU think it should be, your photo will turn out blurry.  Most DSLRs will have multiple focus points to choose from.  Spend a minute in your camera manual to figure out how to move your focus points where you want them.  If you think it is too much work to move your focal points around, then you need to perfect the "focus and recompose" method. Your photos will thank me!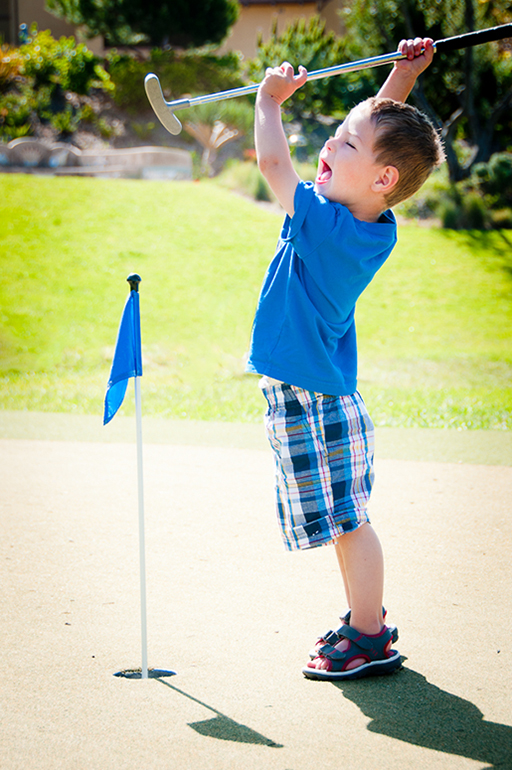 5. Be Gentle! Be sure you are squeezing your shutter quickly and smoothly.  If you stab at it or press it hard you will be adding a lot of unnecessary shaking to the photo.  Your camera isn't a miracle worker–be kind and help it do it's job :)!