So I put together a little slideshow on Hey, Look at Me of things that I'd need if I had to go back to school…..the list would cost an arm and a leg (especially since I threw in a Vespa……but how awesome would that be?)
My favorite part of the slideshow is a flashback to my horse-themed Trapper Keeper I used to have.  That was so rad.  Funny, because it looks so budget now…..stock horse photography thrown under some vinyl. But way back when…..I was in love with it: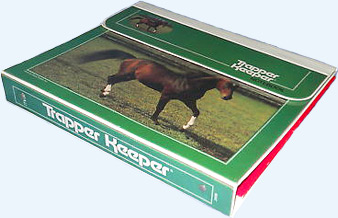 All of this brought back the memory of the brand Units…..do you remember that store?  All the pieces were color coordinated and you could add a patterned belt to "change" the outfit. The belt could also be a mini skirt or a tube top (so versatile!)…..but only if your mom let you wear it. My mom didn't. Plus I didn't really have a butt at that age so I just looked ridiculous wearing it anyways.  I didn't have boobs either….but I don't have boobs now. Whatev.
My sister Perry so kindly reminded me of a few things I forgot to mention: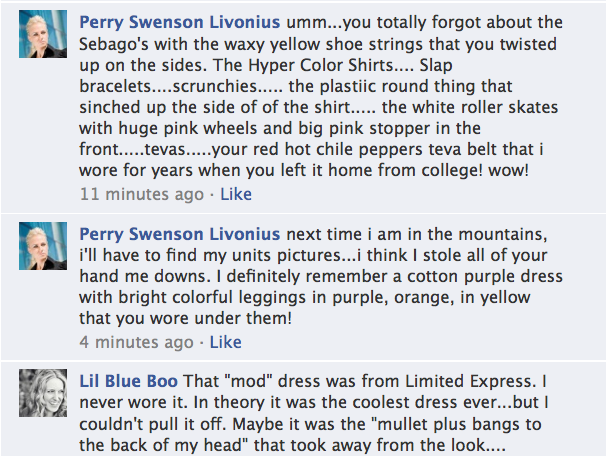 So after that exchange, I had to go and try to dig up a photo of my Sebagos, and my Hypercolor shirts, and the Units outfits.  But I couldn't find any. They must all be at my mom's house. But, I did find this photo:
Am I not the cutest kid ever?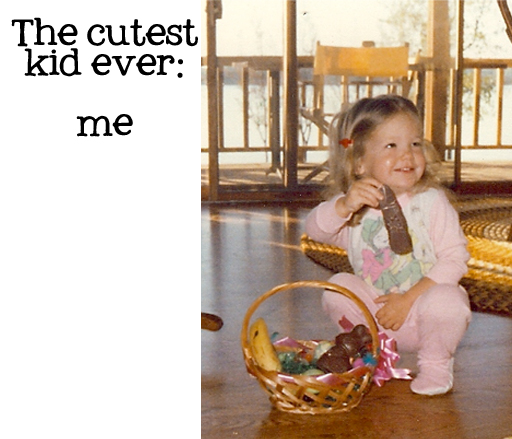 But that adorable photo……
…….was when I was an only child.
Then my brother and sister were born.
So I'm thinking maybe my mom didn't have as much time…..for brushing my hair?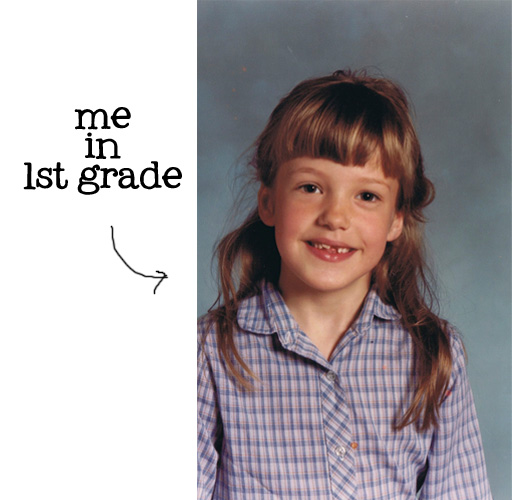 And then……I found the photo below.  I'm twirling the baton. I was the worst baton twirler ever. I want to make sure I emphasize this: EVER. I never caught the baton once. EVER.  So sad……because…..my mom was Miss Teenage Maryland. Her talent was twirling KNIVES. And she always caught them. ALWAYS.
(An aside: I think my baton instructor is wearing part of a "Units" ensemble.)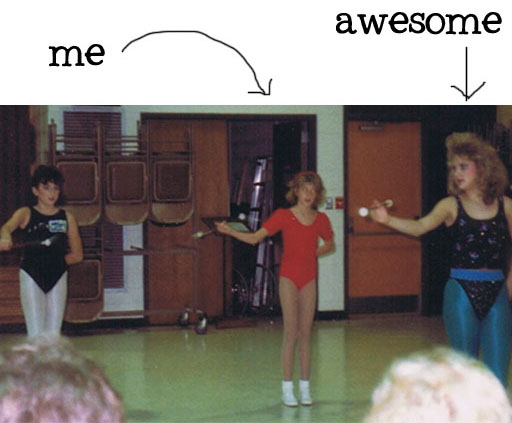 Hmmm……no idea where this photo came from: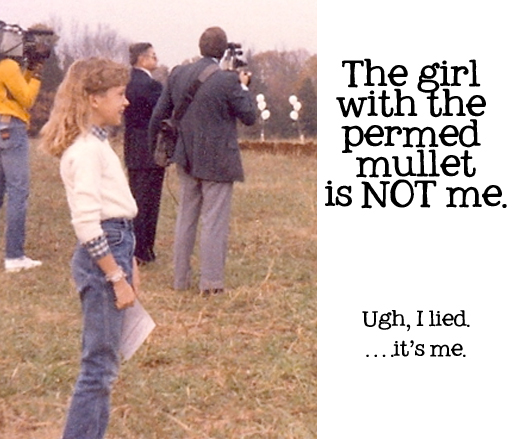 My sweater is tucked into my jeans…….but I'm wearing a Swatch watch. They cancel each other out.
All the sudden, I feel the need to prove that I was a cute kid. So here's another photo in an effort to redeem myself: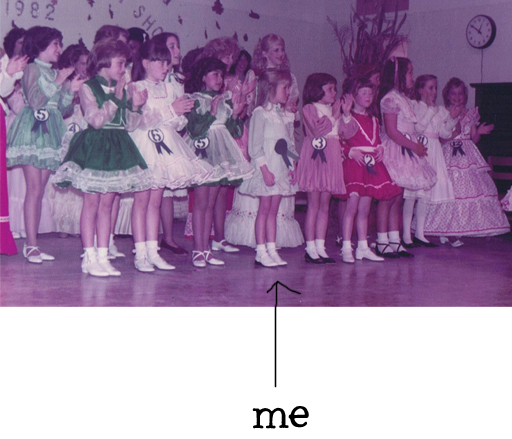 Aw….yeah….I got fourth place in a beauty pageant.  Take notes Honey Boo-Boo-Child.
Dolla dolla makes me holla.
If I've lost you then you obviously don't watch enough TV.
Make sure to watch this video. Your happiness in life depends on it.
(sorry in advance…..you be saying "dolla dolla makes me holla" all night now)