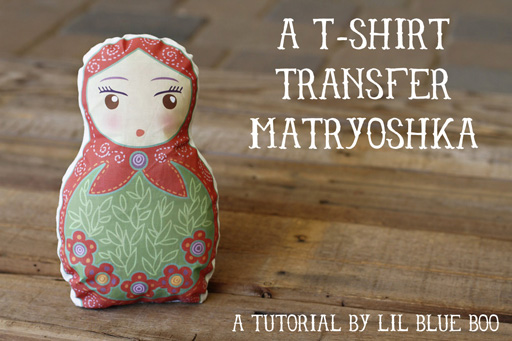 I recently asked Stephanie Corfee update my little matryoshka dolls in the shop……mostly because I wanted to make these little plushies!  I printed out one of the images onto t-shirt transfer paper and ironed it onto white fabric.  I cut out the image leaving a 1/2″ border and cut out the same size for the back:
(Note: I use Dharma's Super Soft Transfer Paper…..because it becomes part of the fabric (i.e. no slick or shiny image)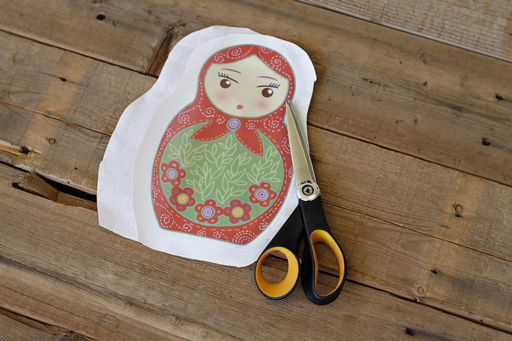 I used my sewing machine to stitch around the edges……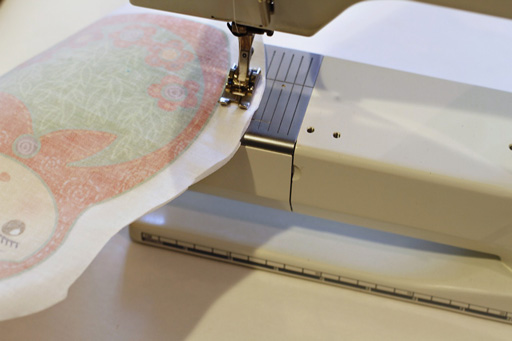 ….but left a large gap at the bottom: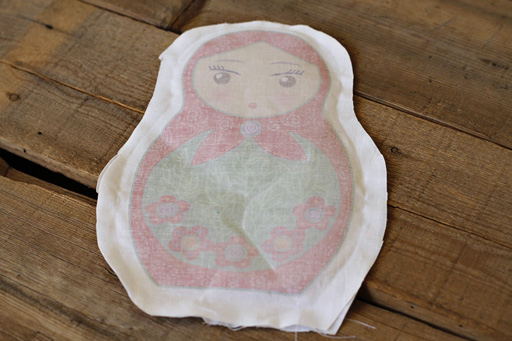 I used the opening to add stuffing: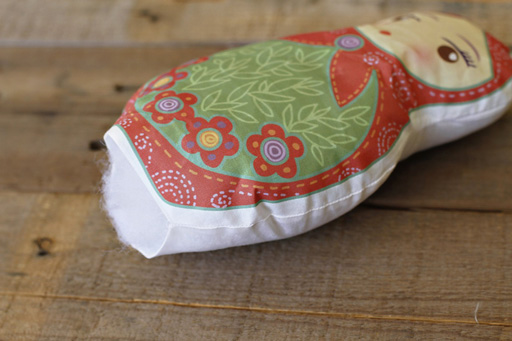 And then hand stitched the bottom closed with a hidden stitch. You could add sand in the bottom to make it a door stop!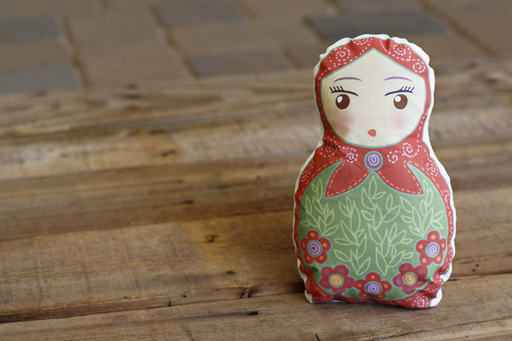 Oh, and a t-shirt to match.  A fun way to make a few gifts for some special people……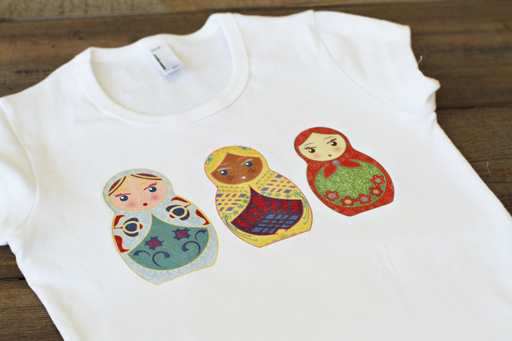 We offer the Matryoshka image in the shop as well as the black and white version (for silk screening as well). Make a black and white doll and let your kiddo color it themselves with fabric markers for a fun project….or gift it with a set of fabric markers for a stocking stuffer or birthday present.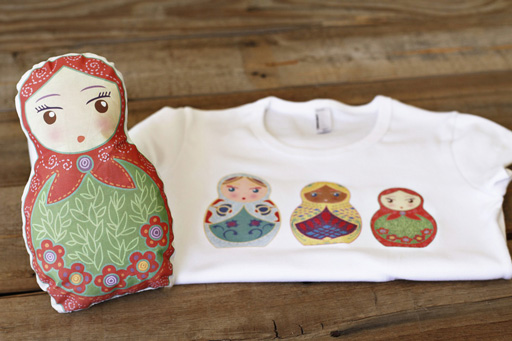 You can find both Matryoshka listings by clicking the images below: