…..you too could own your own lizard.  This is Ferdinand….Fred, for short.  That's what Boo wanted to call her new lizard….he's named after her great grandpa and a friend of the family. She rescued him from the pool……so actually we got him for free….but that's not the end of the story: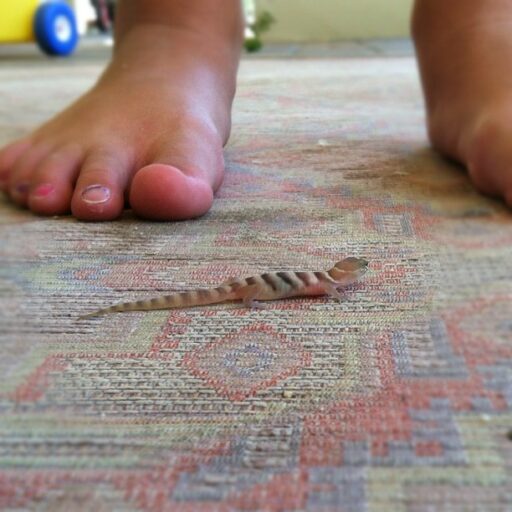 The first night we made a trip to the petstore and bought a few crickets for Fred. He made it until the next morning……
Me: Why don't we let Fred go today……think about how much his family misses him.
Boo: Can we keep him one more day, please??! He can tell his parents he was at a 2-day slumber party.
Me: Fred is a gecko…he doesn't slumber with 5-year-old "Boo's"……his story back to his parents is going to be that you are Darla from Finding Nemo…..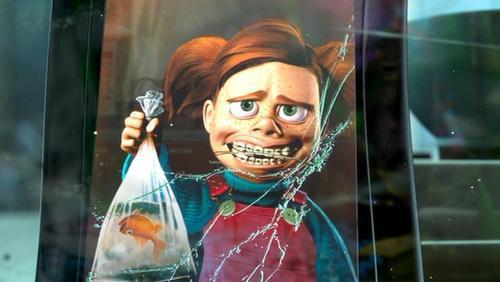 I thought we were keeping him for ONE day…..but every time we've tried to set him loose Boo becomes distraught…..so yesterday we had to make another trip to the pet store.
Here's what I learned about Fred:
He is a gecko.
He can live to be 15 to 20 years old.
He can grow up to 10″ long.
This means……Fred may live long enough to attend college with Boo.
I bought crickets: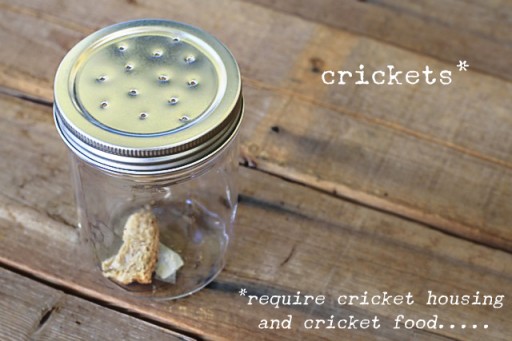 I would like to note here that I pay a service $42 a month* to keep crickets (and other pests) away from my house…..and now I am RAISING crickets INSIDE my house. There is too much irony in that.
(*No commenting on how expensive that is……I know it's expensive, but I can't stand bugs….or pesticides.  They don't spray anything on the floors and baseboards, they use safe, organic materials, and they also get rid of any and all cobwebs. It's worth it.)

Then it came time to feed Fred…..and that was a problem. How do you pick up a cricket without the rest of them escaping? So I had to come up with a solution……chopsticks: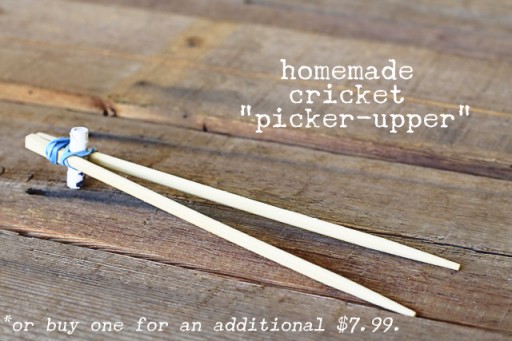 The pet store experts said that Fred needed a "balanced" diet "you don't eat cheeseburgers every day, so why would your lizard want crickets every day"…..and recommended meal worms. I feel like Grissom from CSI: "I have outlets. I read. I study bugs. I sometimes even ride roller coasters."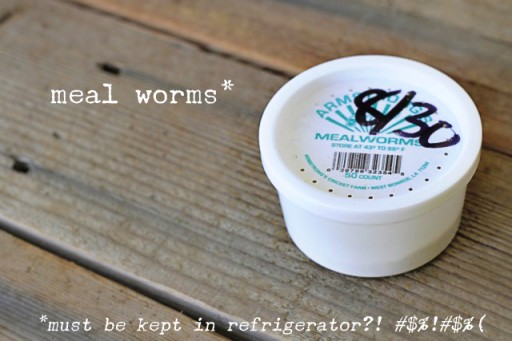 Fred can't regulate his own body temperature……so he needed central heating….which also meant we had to buy a glass tank so the central heating wouldn't melt the cage:
So now, $50 later, Fred has a new pimped out crib.  We had to buy a log for him to hide in because he might get "stressed out":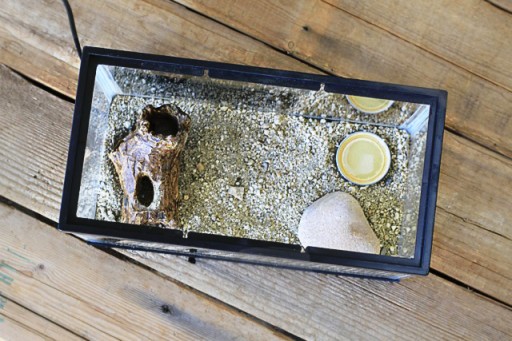 Late last night I realized Fred hadn't eaten anything……so I stayed up. You know, I worry about this little guy. I enticed him with a few baby crickets* in his cage. I stayed perfectly still, so he wouldn't see me.
*I have a huge issue with crickets. They give me the creeps. I watched these crickets walk around for an hour….trying to find an escape. They talked to each other…..and did smart things……things that are too smart for a bug to be doing. They sipped water in a dainty, weird way. I saw one moving grains of sand one by one just to peek under the water dish.  They are like little Decepticon scouts….hunting the AllSpark…..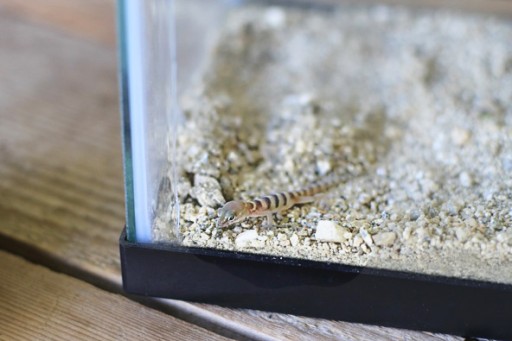 After about an hour (yes, I stayed perfectly still for an hour), Fred snuck up on the crickets and ate them.  I've never been so relieved……and proud.
Then Fred walked up to the edge of the cage and put his little "gecko" hand on the side…..his five tiny translucent fingers spread wide in desperation….and mouthed "pleeaaaaase……..hellllllp mmeeeee."
It broke my heart. Fred will be escaping sometime soon……