Heather Boissonneau, graphic designer and mom of two, designed this step-by-step guide to take her kids through the complete process of cleaning their rooms using a series of very simple steps.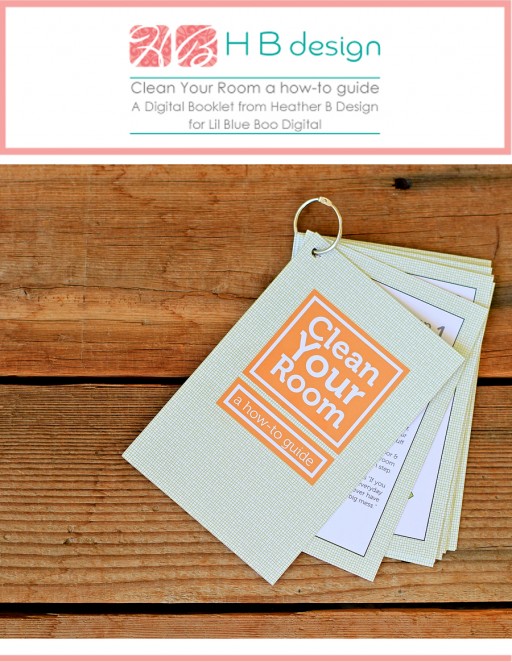 It neatly answers the questions her children usually ask during room cleaning time like: "Where do I start?" and "What do I do next?" It also helps to settle the debate around when the room is actually "finished" (A.K.A. Mom's definition of finished as opposed to the children's definition of finished) which, at least in Heather's house, typically means that they are finished cleaning regardless of the state of the room.
Sample Step: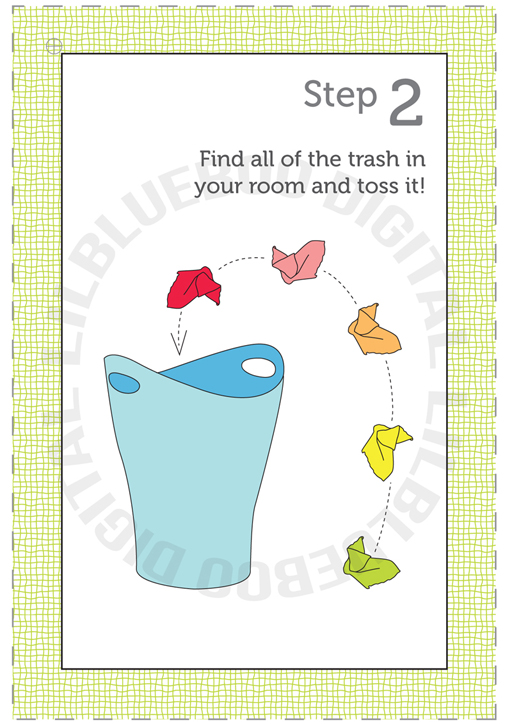 Printable guide can be found in the new Lil Blue Boo Digital shop here.
Adults can have a hard time carving out time to clean too! Ashley is trying to make it a little easier on you with her 5 Things a Day for 5 Days over at Hey Look at Me. This week she is tacking her closet!
Day 1: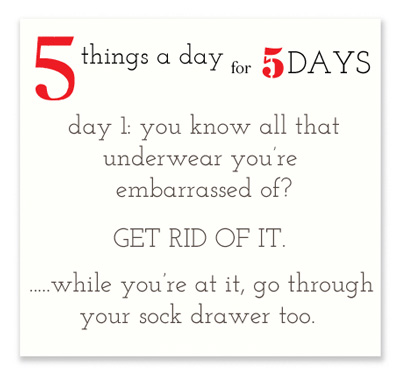 Follow along here.
Looking for more cleaning and organizational tips?