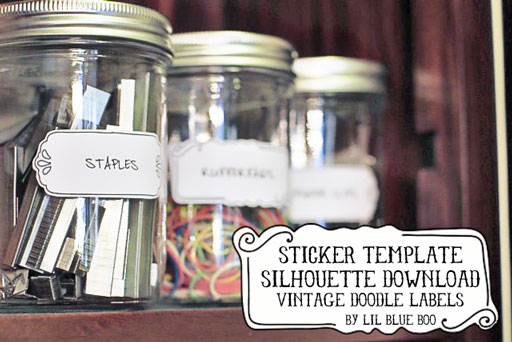 I made these little illustrated doodle labels to label my office supplies with.  You can download all three templates (plain, lined and with editable text) at the bottom of the post!  The templates are Silhouette studio files which are opened with the Silhouette machine software.  I used the sticker paper to print them out on my inkjet printer: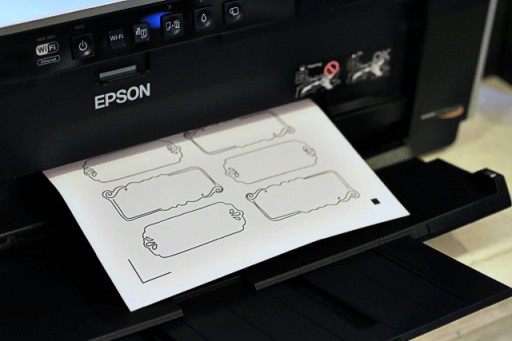 Then I loaded the sticker paper into the Silhouette machine and…..like magic…..it cut the stickers out perfectly. It can sense the registration marks and calibrates perfectly: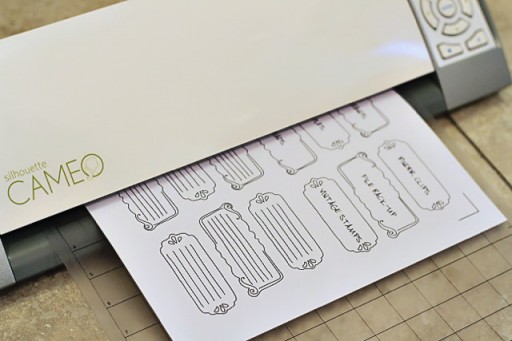 Then all I had to do was peel off each sticker!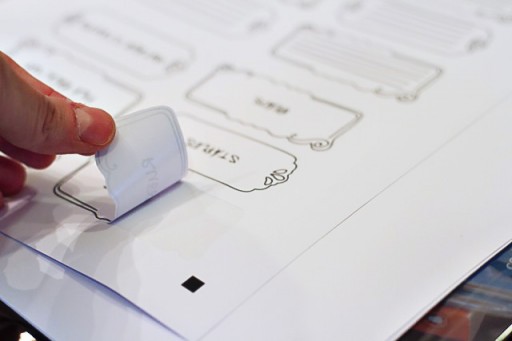 Here are a few office supply jars with their new labels: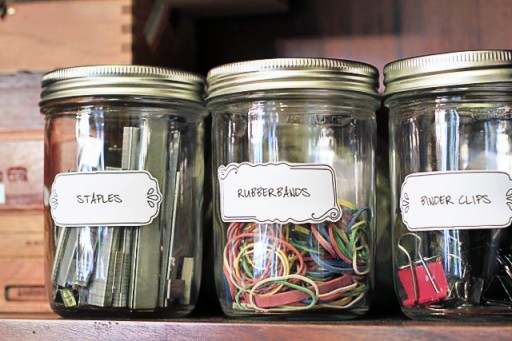 For the file with text, you will need to download the Pea Elaine font if you don't have it on your computer yet…..that is the font I used for the labels. (Click here to download the Pea Elaine font from Kevin and Amanda)
Click the image below (or click here) to download the zip file of the three different templates. These are ready to print and cut on the Silhouette Machine with registration marks and everything.