Remember that map we did on Day 6? Maybe you lived in more than one neighborhood growing up, try drawing those today…..if there are too many just list them out and write what you remember from each of them. You could even sketch out a place where you spent a lot of time when you were a child. I drew a map of the farm where I used to board my horses: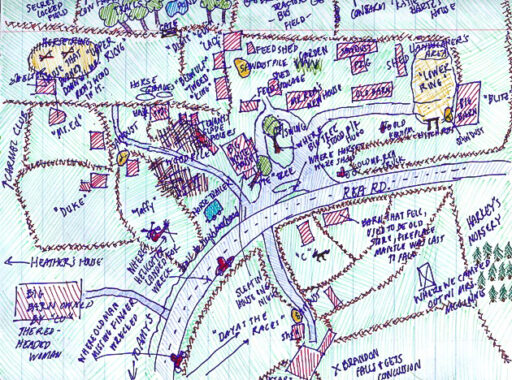 When you are done sketching and writing, see if you can find your old neighborhood on Google Maps. Is it the way you remembered it? My old neighborhoods are so much bigger than I remember. The barn I sketched above now looks like this: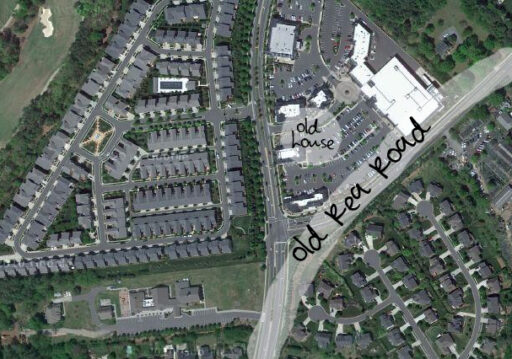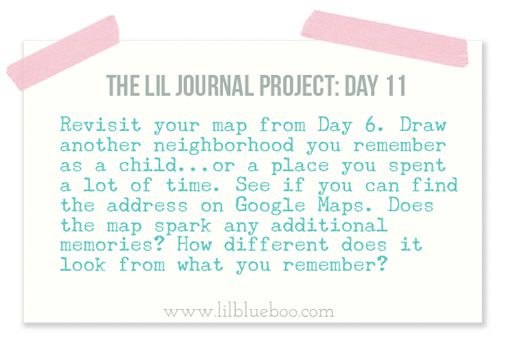 After Mr. and Mrs. Rea passed away, their farm was sold and developed. It had so much history. I found a photo of the old house on the property…it was built in the 1800's.
Once….Mr. Rea let my friends and I spent the night in it. It was definitely haunted. So many stories from that place…..enough to probably fill 100 journals….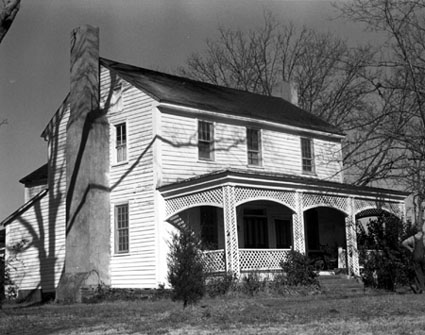 Update: If you don't mind, could you leave me a comments and let me know if you are participating in The Lil Journal Project? Then I'll know whether to keep up the daily prompts or move to weekly! Thank you!