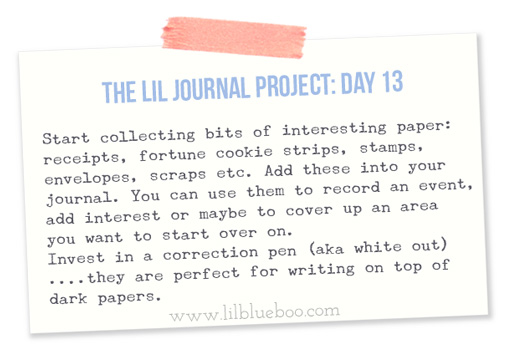 Sometimes I'll just take a glue stick and attach random bits of paper to pages: A little scrap of paper can quickly cover up a mistake or just to make a boring page a little more interesting: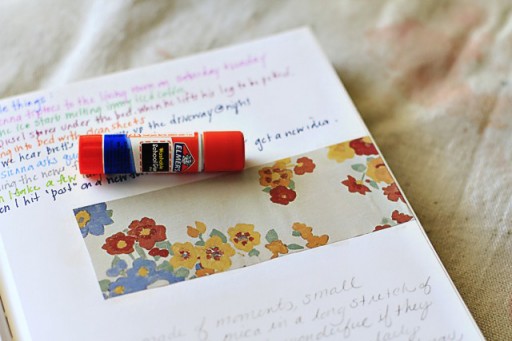 Here's a day that I happened to get a bag at Starbucks…..I tore it up and used it to cover 2 pages. Then I used a correction pen to write and doodle over it: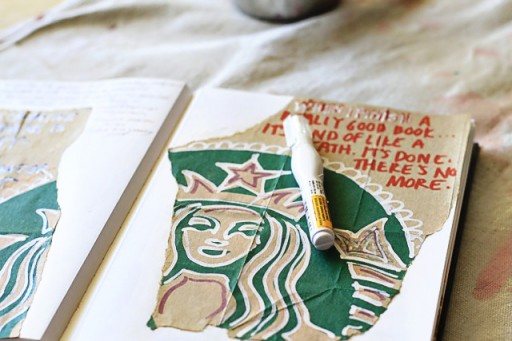 I use a large gallon Ziploc bag to hold pens, small scissors, glue sticks and things I'm collecting to add into my journal. A bag makes it easy to grab when you are heading out the door….maybe to Starbucks? Maybe you'll make a new friend at the coffee shop and inspire them to start journaling when they see you cutting up your napkin or receipt with your toddler sized safety scissors….