Boo started off the year so proud that she could already write her name…..and that her A's had a ponytail: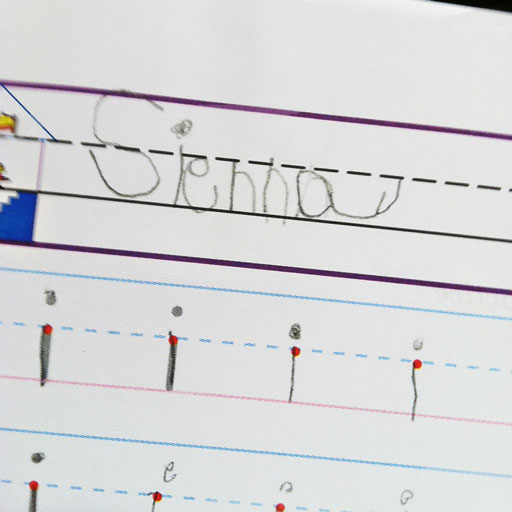 She dropped the "girl face" she had been drawing in the "a" all summer……since she was now a serious Kindergartner: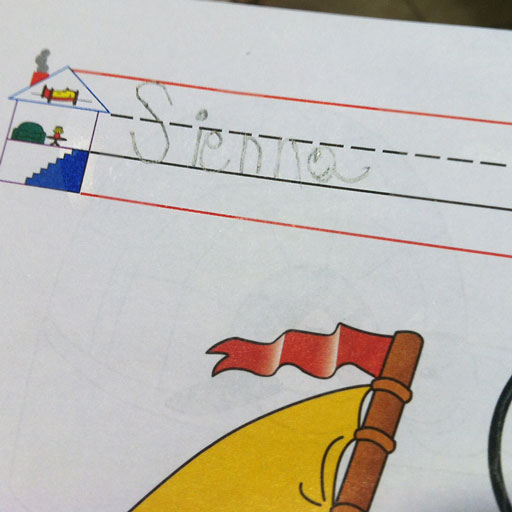 But she had to prove that she could write her name correctly…including an "A" without a tail. I asked her why she couldn't seem to finish her writing her name exercises in class……and she explained to great lengths how it was so  boring.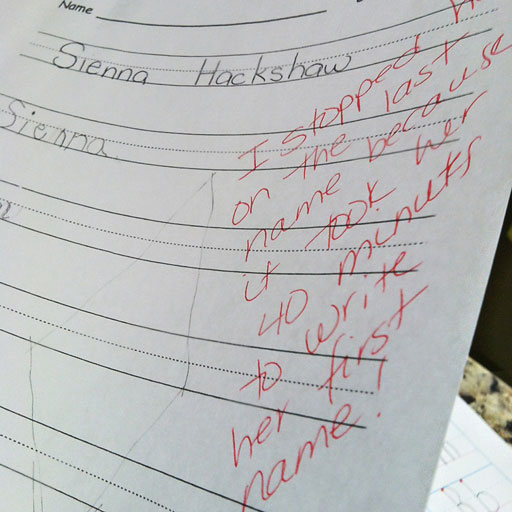 At home she would rebel and just use a capital A.
Me: You forgot to cross your H.
Boo: No I didn't…..there was a line already there.
Hey, at least she's efficient: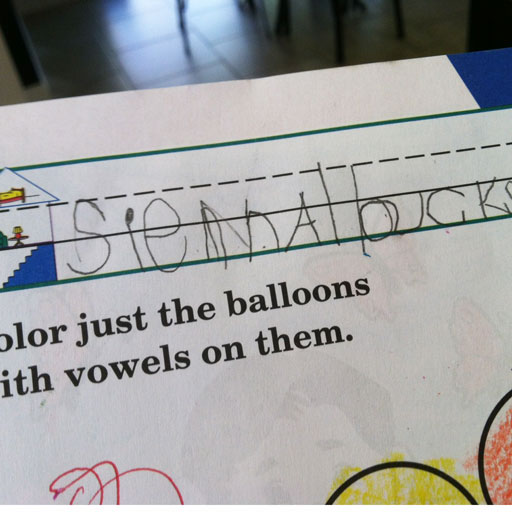 Then…
Boo: I wish you and Daddy gave me a shorter name.
Me: Well, you can change it when you turn 18.
Boo: We could change our last name to Hack.
Me: But we won't. In 13 years you can change your name to Lu Li….that's 4 letters.
Boo: Lu Li….. (smiles)
And THEN…she started secretly erasing "shaw" from the end of Mr. LBB's name when she turned in her homework…..maybe in an effort to convince her teacher that as a family we had indeed decided to change our last name to Hack…..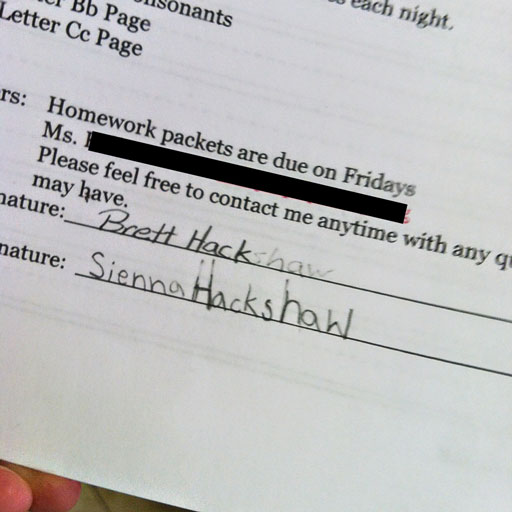 And then….the inevitable occurred:  (note: I love that she clearly wrote S-i-e-n-n……before deciding to erase it and wrote Boo instead)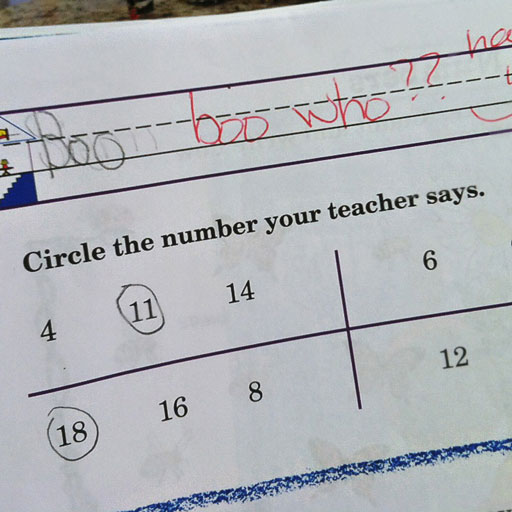 I pulled out her papers last night and it's apparent that she has finally convinced her teacher that her name is now Boo. She's even erased "Sienna" on papers and rewritten her new name. And not just Boo…..but it's morphed into Boo with a PERIOD. Like "end of story"…..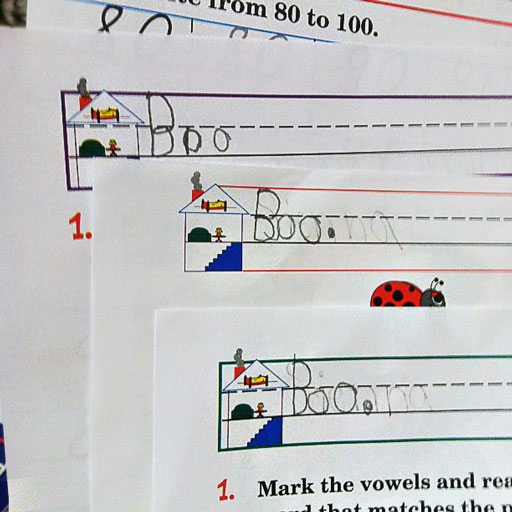 And I told her I thought it was cool……and that it kind of reminded me of Boo Radley.
Boo: Who's Boo Radley?
Me: He's a character in the book To Kill A Mockingbird.  He was misunderstood but ended up being a hero.
Boo: What's "misunderstood"?
Me: That people always aren't as they first appear to be…..
It kind of has a cool ring to it……Boo Hackshaw.
Or better yet:
Boo Hack.
He gave us two soap dolls, a broken watch and chain, a pair of good-luck pennies, and our lives.  But neighbors give in return.  We never put back into the tree what we took out of it: we had given him nothing, and it made me sad. -Scout (To Kill a Mockingbird)
You never really understand a person until you consider things from his point of view –until you climb into his skin and walk around in it. -Atticus Finch (To Kill a Mockingbird)
Mockingbirds don't do one thing but make music for us to enjoy. They don't eat up people's gardens, don't nest in corncribs, they don't do one thing but sing their hearts out for us. That's why it's a sin to kill a mockingbird.