Last night:
Boo: I REALLY need a turkey shirt to wear tomorrow.
Me: Is it a matter of life and death?
Boo: Yes.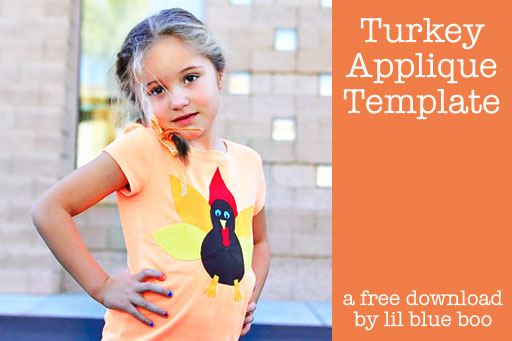 So guess what we made late last night? Yep. A turkey shirt.  I uploaded my template in case you are in the same predicament for Thanksgiving Day!  All I did was take scrap fabric and apply Heat & Bond (fusible web) to the back. Then I cut out all my shapes and ironed them to the shirt. No sewing!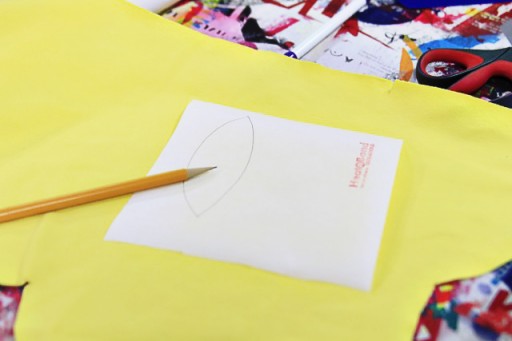 The finished shirt: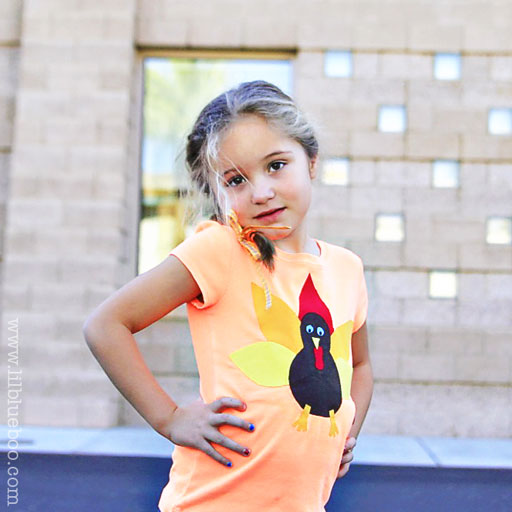 Click the image below to download the shapes!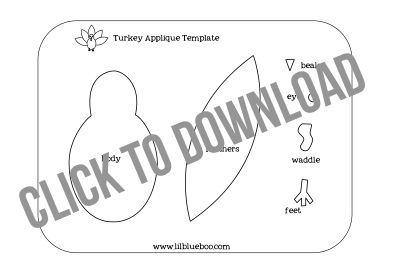 Happy Thanksgiving!