So, I'm not sure any of you remember…..but RIGHT before I was diagnosed with cancer last year I was about to embark on a big interior makeover of our house. I like to do most things by myself….I love the challenge of a project. It's been a little over a year now and I've decided it's time to start again. There are lots of projects going on here but the first big one was this week when they took away my TV cabinet to refinish it. I'll give you a hint of where I'm headed….I'm going from all beige and browns to all greys and whites….think Restoration Hardware.
Here's the before: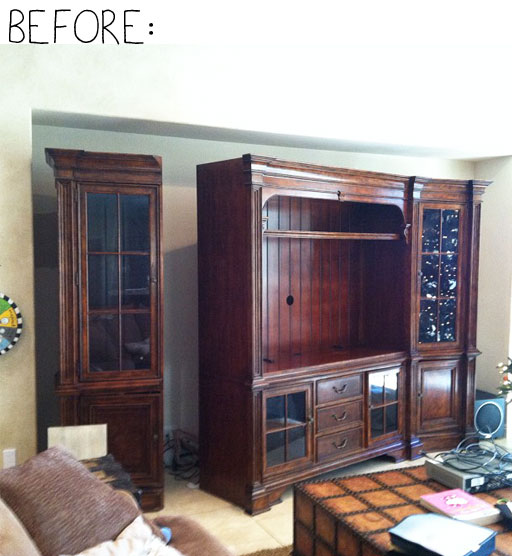 And here's the after: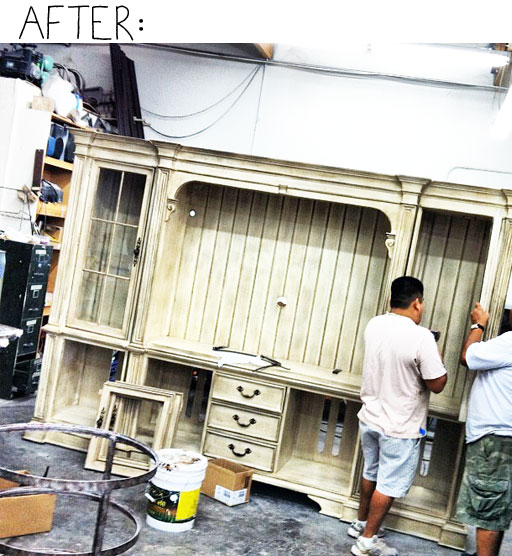 It seriously blew me away.  I was planning on refinishing it myself but once I saw some of the work that Mr. LBB had done in a few houses he's working on I was sold. If you live in Southern California and want to have anything refinished email me and I'll pass along the contact info.  This guy is an artist and can recreate any finish on kitchen cabinets, wood doors, gates, furniture, outdoor furniture etc.  Now I'm scouring consignment stores and thrift stores for the perfect 8 foot kitchen table to have refinished.  I'm not in any hurry because I'll know it when I see it!
I'll do the big reveal when we finish all the other projects in our main living area…..but I'll share the little projects along the way.  It might take a while….I don't like to rush these things 🙂