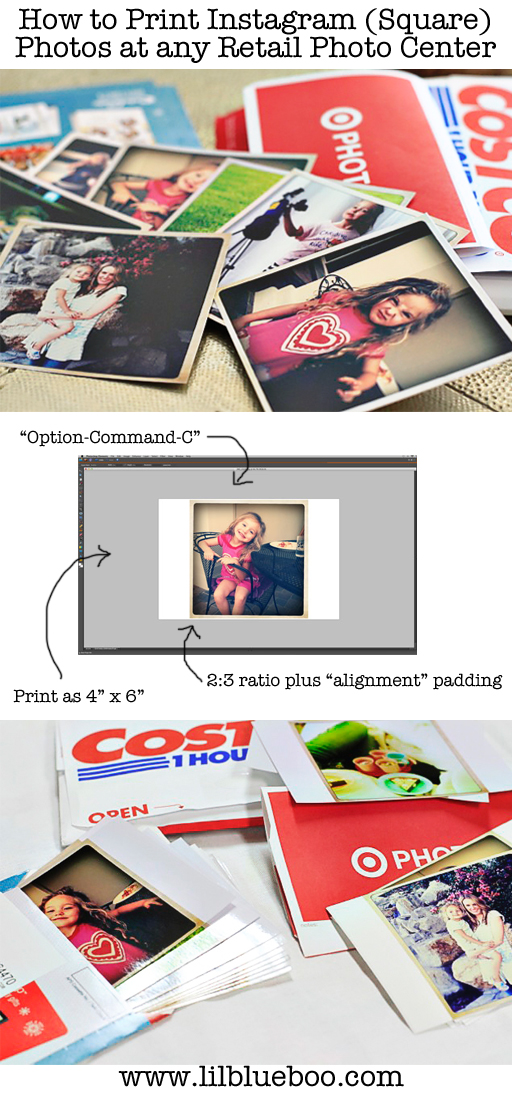 Not all photo centers are up to date yet on the new square photo craze….to print your Instagram or Hipstamatic type photos it can be expensive and hit-or-miss. I don't like when someone tells me something can't be done…..so after almost every single retail photo center told me they couldn't print 4″ x 4″ square photos for me I was determined to figure out my own way. Below is my method for printing the square photos and it works at any photo center…..here are the reasons I like doing it this way:
1. I can upload my photos at full resolution at Costco (which is where I print most of my photos).  At Costco, they are saved on the system so I can print them 4×6 or crop them later to print 12″x12″ (i.e. I don't have to reformat photos more than once!)
2. 4×6 photos are always the least expensive to print! I can print as many Instagram photos as I want for 13 cents at Costco or 15 cents at Target etc.

3. A few photo centers can print Instagram photos now through mobile apps but I haven't found one that prints matte or lustre yet…and their price is too high. I love the lustre finish at Costco so this method works for that!
4. Minimal cutting.  I have a long pair of scissors and I can cut the white space off quickly without having to worry about cutting another photo that might be next to it (if I had printed a collage).
5. It meets 1 hour photo requirements!

Note: If you don't have Photoshop Elements, it's pretty inexpensive to purchase and definitely worth the price to be able to quickly edit your photos! I use it for basic photo edits, drawing and adding text etc.
First, you need to download your Instagram photos. If you have the "Save to Library" setting set to "ON" in your Instagram settings you should be able to just download them by plugging your phone into your computer.  If they aren't on your phone you can go to Statigram, log into your account and just drag the photos to your desktop.  Instaport.me is another website that lets you download all  your photos in a zip file. Once you have your Instagram photos downloaded you can start resizing them: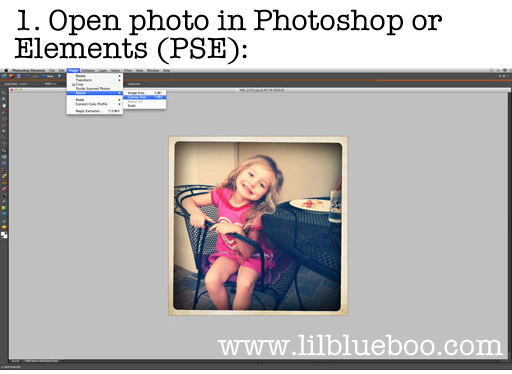 Now you'll need to adjust your canvas size. Basically all I am doing is adding white space to either side of the photo to make it the equivalent of a 4×6″ photo size.  I am also adding "padding" to account for the cropping that usually happens at photo centers and printer alignment differences. This will guarantee that you keep any photo borders and make sure your photos are the exact same size every time you print: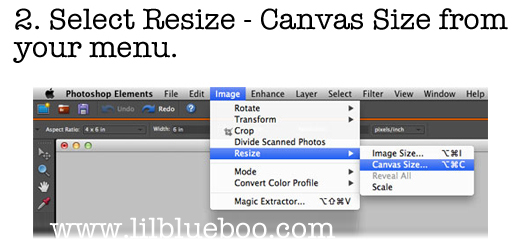 It might seem like this would take a long time but it's actually very quick if you use the following shortcut: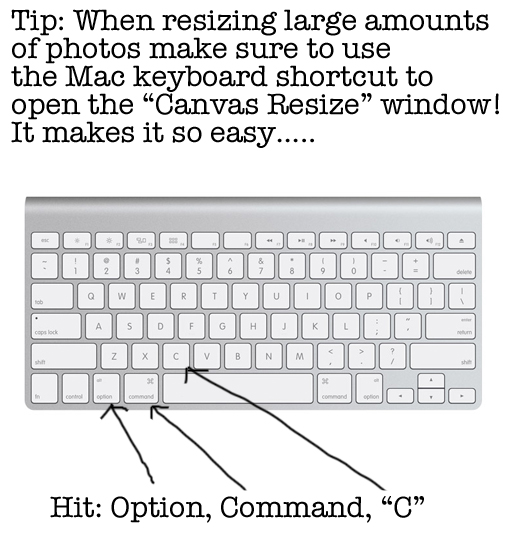 Note: I think it is Control – Alt – I on a PC but I could be wrong…
To change your canvas size in the next step you will need these measurements based on some standard Instagram measurements. If your square photo happens to fall in between one of the sizes you can estimate and it should work fine as long as you are keeping a 2 to 3 ratio: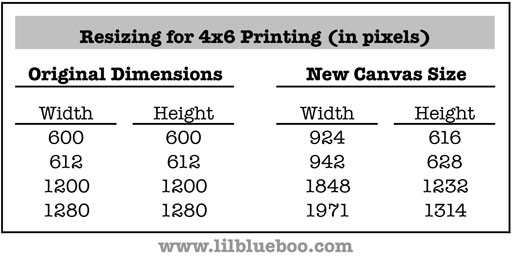 **If your original dimensions are not on the chart you will first need to resize your image to one of the above.
For step 3 just enter in the values from the table above (replace the original dimensions with the new canvas size) and then hit "OK":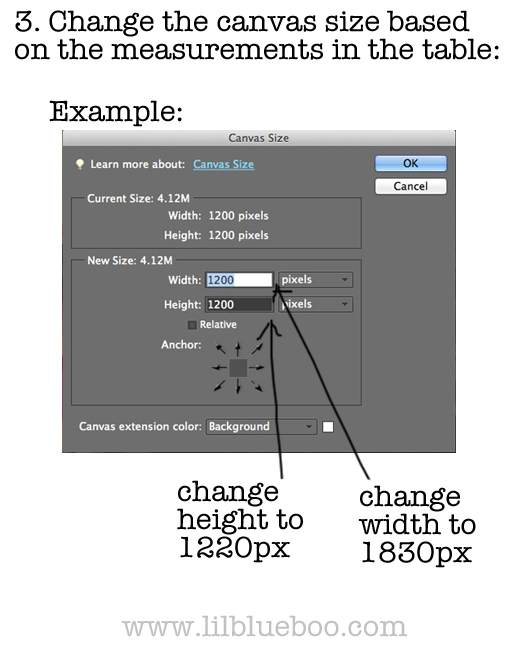 I just "x" out of my photo and hit "replace" when prompted so that it saves over my original Instagram. Then I upload my photo and print!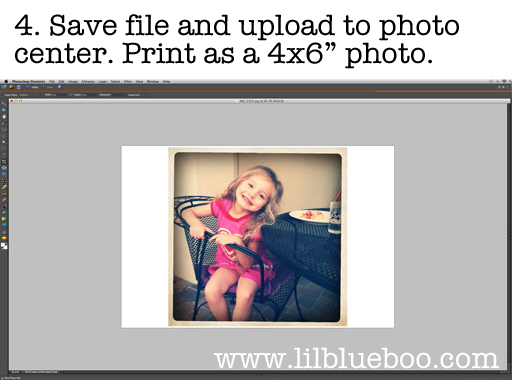 I recommend sending some test photos first before ordering hundreds. I have found that the alignment of printers can make a difference and some retail shops crop photos slightly even if you upload them with a 2:3 ratio (even though they'll swear they don't!).  For example, my local Walgreens sometimes leaves the tiniest white border at the top of my photos….but Target and Costco do not. Costco crops the photo too much and makes the borders all wonky if you don't add the padding that I included in the table dimensions.  The alignment issue just adds extra cutting so try another store (even if it's the same chain the printers can be different) and use that one going forward.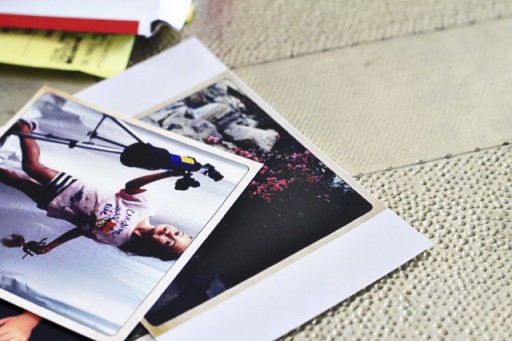 To cut off the borders I use the longest pair of scissors I have and it makes it a cinch: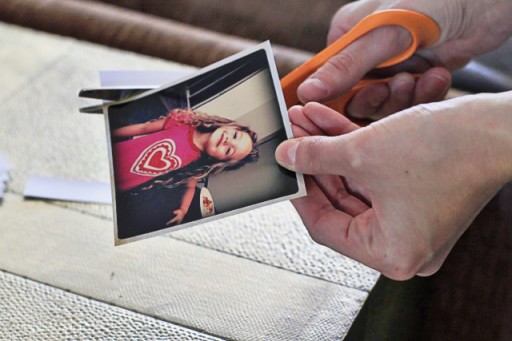 Easy, inexpensive Instagram and Hipstamatic photos: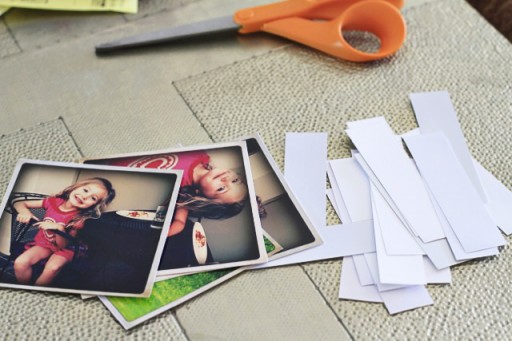 Now to add these to my family photo albums!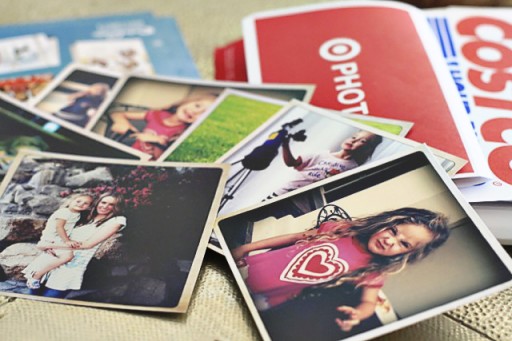 Check out my whole series on getting on top of your photos and family memories! Click the image below!
Update: Someone asked if it's cheaper to print the 4x6s rather than a 12×12 collage at Costco.  The 4x6s are cheaper but the main reason I stay away from the collage is:
1. I like to have individual prints uploaded so that I can order multiple copies of a certain photo if I need to.  If they were in a collage then I'd have to print all the other photos each time.
2. I can order a 12×12 of a photo and the resolution quality is high enough.
3. I'm picky about cutting and there's less room for error if I'm cutting one photo at a time.
4. Uploading the photos is also an extra "backup"!
Hope that helps!