Boo wants to match Grace whenever she can. I found this cute outfit with matching American Girl dress at Kmart Online for $19…..steal. (here's the link)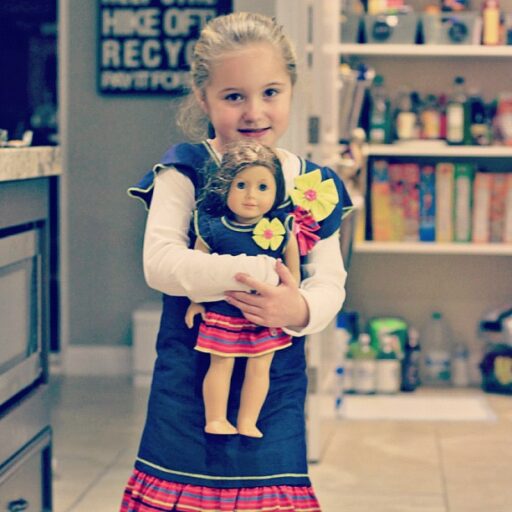 So….I haven't been in a K-Mart in about 10 years I think.  The dress is really well made and even Mr. LBB commented on how cute it was.  I found a few more online as well but I'll share those when we get them and whether I'd recommend them.
P.S. I ordered the Med. It's just a little tad big but fine over a long sleeve shirt.
P.P.S.  I decided to delay a few new patterns so that I can add American Girl-sized patterns with them. I'll do anything to keep Boo interested in dolls for as long as possible…..