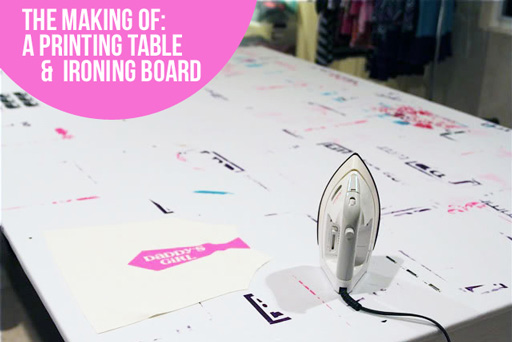 It's about time to retire the cover from my oversized silk screening table: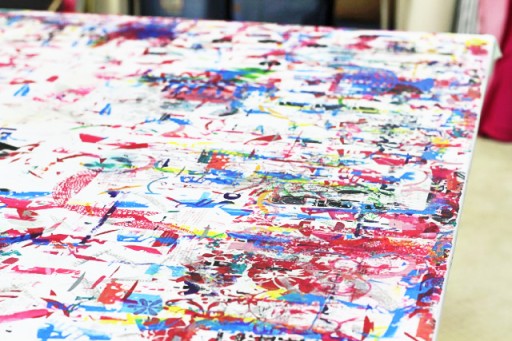 It holds little pieces of every screen print I've done over that last 2 years: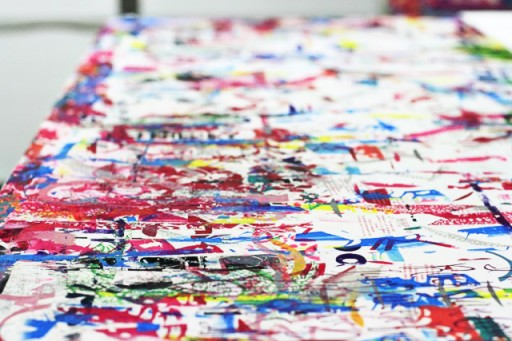 There's a lime and a butterfly: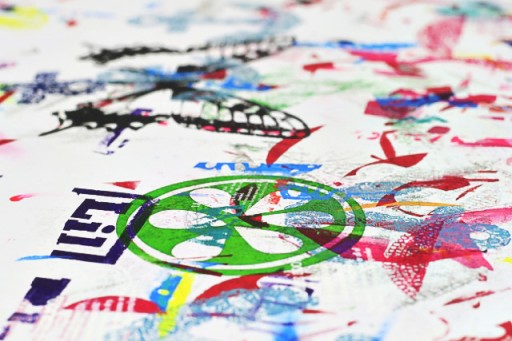 Prints from every major holiday and a little of Boom Town (seems like so long ago!)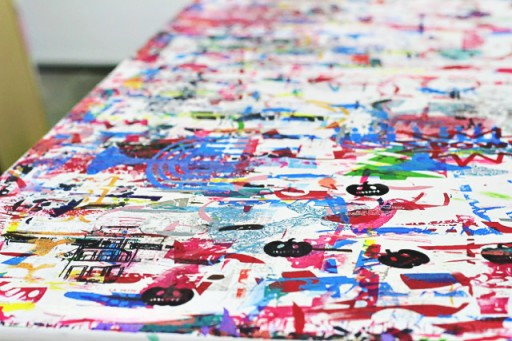 Hand drawn designs and sizes: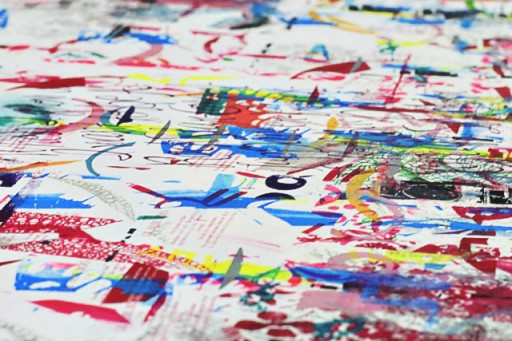 I think I might cut the cover into pieces and make some art canvases from it. It tells a story, right? What would you make from it?
*****
I love this over-sized table because it serves as a project table and a huge ironing board. Here's what it looked like November 2010: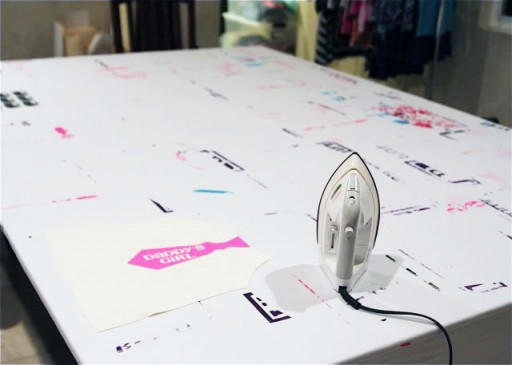 Mr. LBB made it by attaching 2 large pieces of plywood to an old smaller table: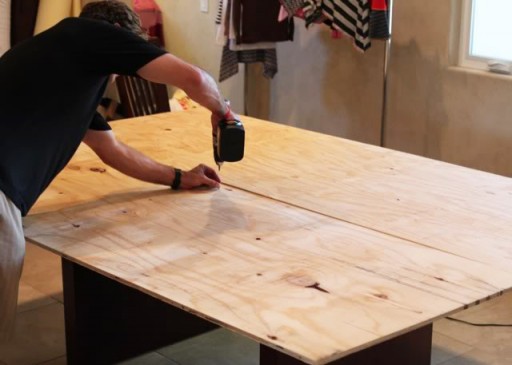 I covered it with felt….
….using a staple gun:
A final cover of white canvas was added. One of my first projects on the table: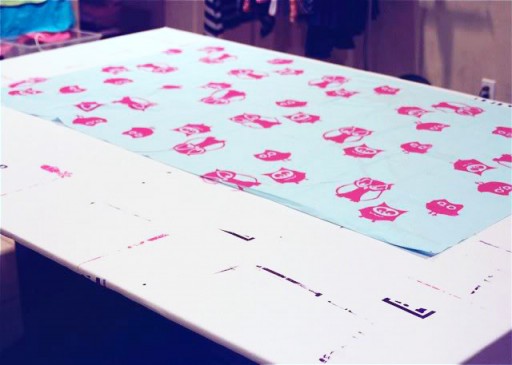 No room for such a large ironing board?  Check out the tutorial on making a mini table top version: