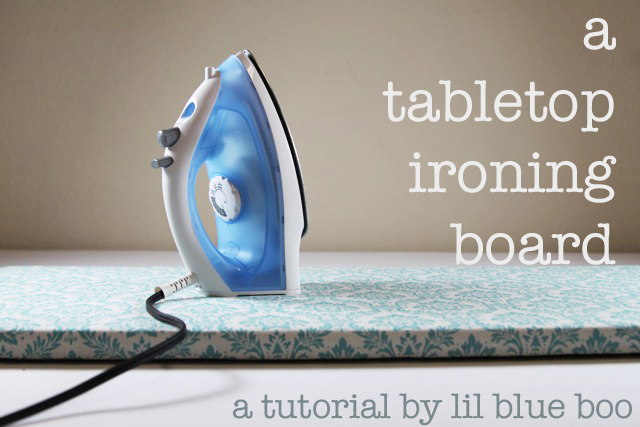 I have multiple work areas for projects and I've decided I need an ironing board for each one for convenience. This small tabletop ironing board is perfect for my cutting table and other work tables because I can move it around easily and it doesn't take up a lot of space. It took me about an hour to make but it will save me about 30 minutes every day not having to move from work table to ironing board anymore. I made it using an old wood shelf, felt, fabric and a staple gun: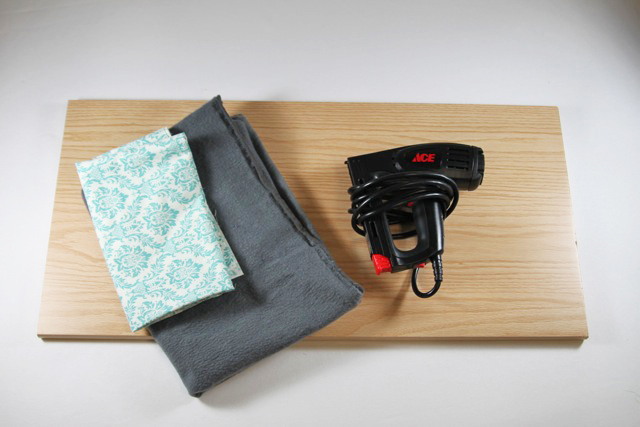 Step 1: I covered the shelf with a layer of felt first: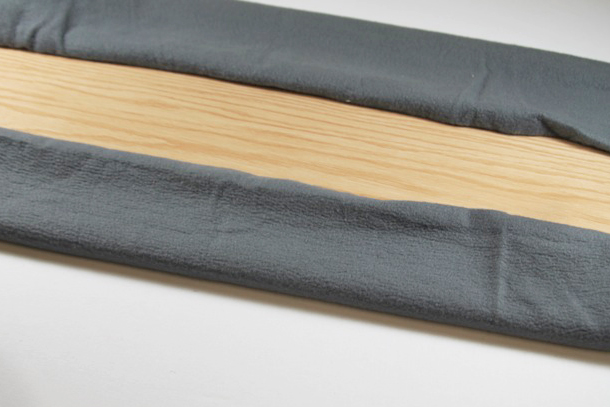 Starting on one side I used the staple gun to attach the felt and then moved to the opposite side and worked my way around to the corners last.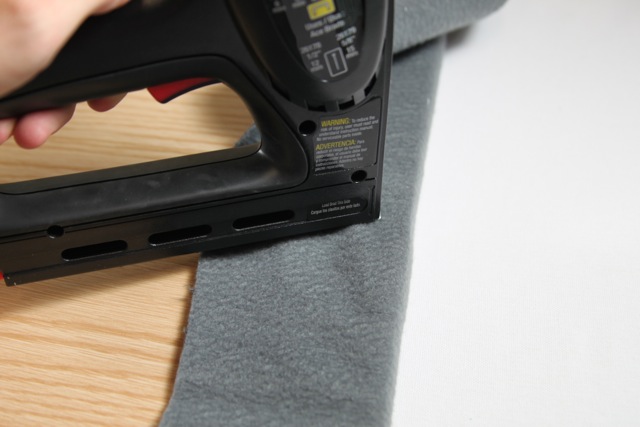 Step 2: I trimmed the excess felt and then covered the felt layer with the layer of fabric….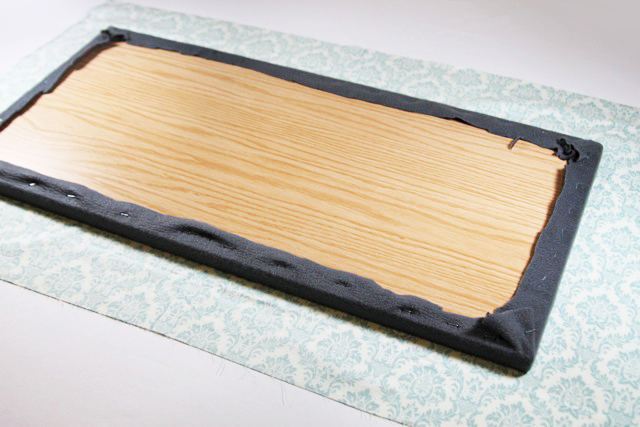 …….and stapled opposite edges ending with the corners.
Step 3: This is optional, but I applied a smooth paper backing to the bottom of the board….it helps the board to slide across surfaces easier when I am reaching for it. To adhere the paper you'll need spray adhesive…..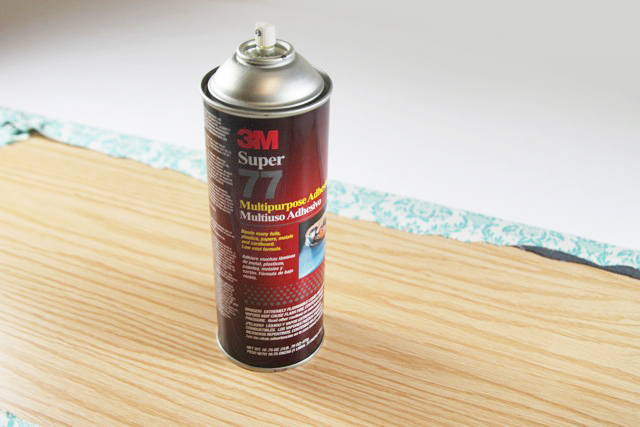 …..and apply it to the back of the board:
I sprayed brown contractors paper with a layer of adhesive as well….then placed it on to the back of the board. These two layers will increase the adhesion (just like rubber cement works).
I used a razor blade to carefully trim the edges of the paper (be careful not to cut your fabric):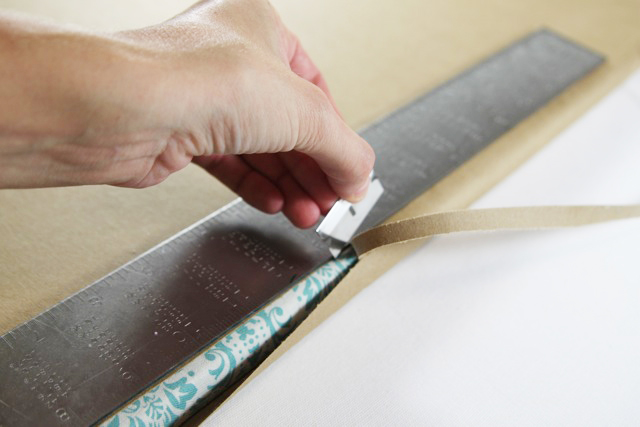 A smooth backing to the board….nothing to snag on fabric: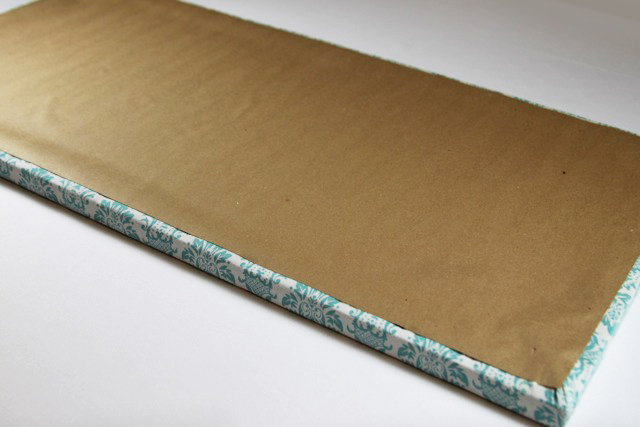 Finished tabletop ironing board that can be made in almost any size! Note: if you plan on doing lots of industrial-type ironing you might want to invest in ironing board cover fabric that can withstand excessive heat. It can be found at most large fabric stores.