A process video of Boo creating 3 paintings….all painted to raise money for a good cause: The Academy of PDCPC (you can click here to view the listings)….I gave her ideas along the way and then we decided on quotes for her to add based on what the finished paintings looked like.  I taught her to finally use the electric sander. We used lots of paint and bubble wrap.
I recently accepted the Cre8time challenge from Michael's to create for an hour a day for 8 consecutive days. For few days I worked in my art journal and on the days the Hungry Bunnies. For the remaining days this weekend, I left it up to Boo what we would do.  She wanted to make something to help raise money to help kids go to her school next year……and this is the idea we came up with: Paintings for a Cause. I stocked up on large canvases, paint, aqua crayons and willow charcoal.  I taught Boo a few techniques as she painted. You can see her creative progression in the little video we made:
We've listed them on eBay. All proceeds after fees go directly to The Academy of PDCPC here in Palm Desert and will be earmarked for financial aid funds.  Check out the paintings below. If you click the paintings you'll be taken to the listing…..I like to tell people they are an "investment"…..maybe she'll be a famous artist one day.
Me: What do you want to sell them for?
Boo: How about $30?  ……or….if they think that's too expensive I'll take $20…..or how about $15?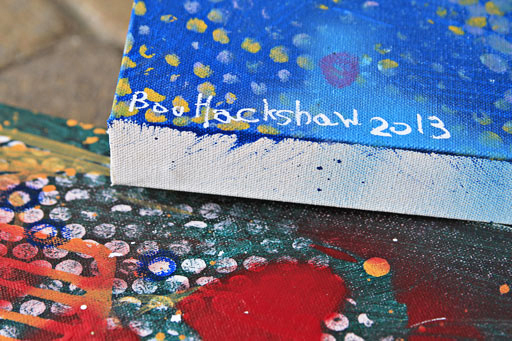 I'm hoping they'll go for a little more than that….it's a chance to get a signed "Boo" original that benefits a great cause ; )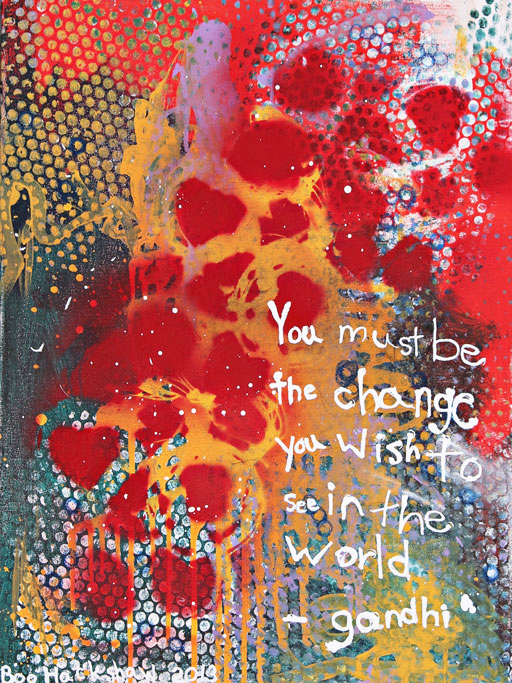 Be The Change
24″ x 18″ Acrylic/Mixed Media Painting
Signed by "Boo" Hackshaw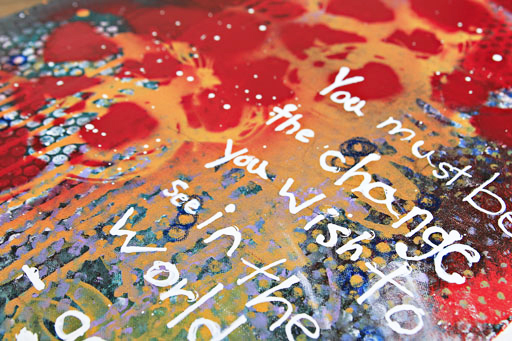 *****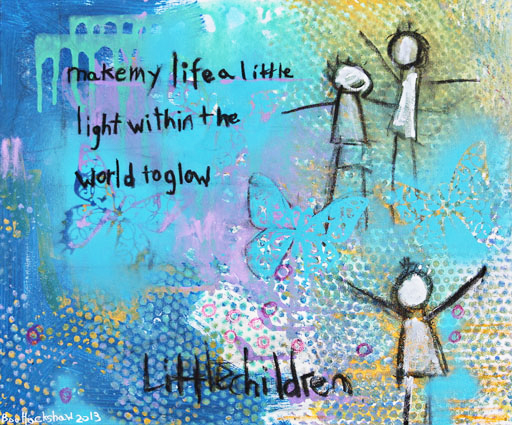 A Little Light
20″ x 24″ Acrylic/Mixed Media Painting
Signed by "Boo" Hackshaw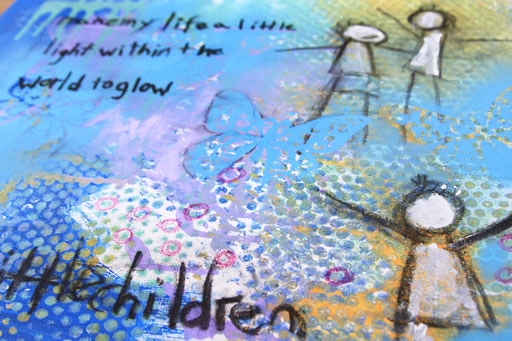 *****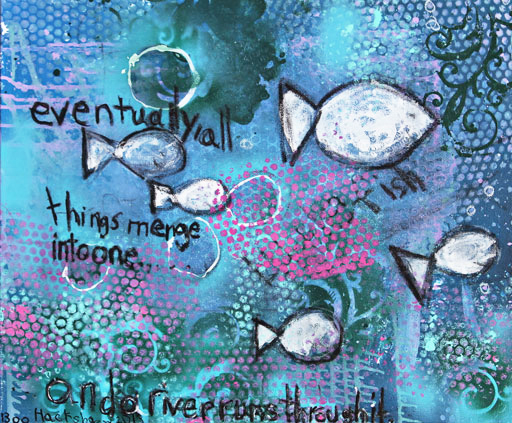 A River Runs Through It
20″ x 24″ Acrylic/Mixed Media Painting
Signed by "Boo" Hackshaw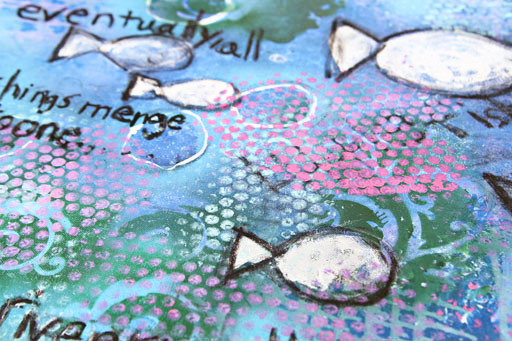 It feels good creating for someone else.  It's what I do everyday.  I hope to pass that onto Boo.  I think we'll just keep painting…..and see where it goes.
Update: Additional paintings are listed on the Lil Boo Paintings page here!