Where am I?
The past few months I've been having more and more cognitive issues. It's from the chemo. Cisplatin. I feel like I'm in a fog more often than not.  I can't keep organized….I can't remember how old I am…..I can't tell you what I did 5 minutes ago. Oh and my hearing. You might need to speak up a little.
And so I just stay in the present…..a little slower than normal…..but I'm still here.
The past few days I've just been watching this little gal swim with my mother….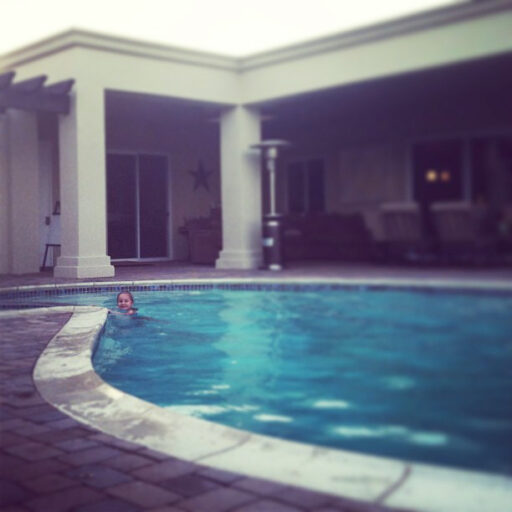 ….and getting back on track with some writing projects.   The fun part is I've been rereading stuff I wrote a few months ago and wondering: what crazy person wrote this?
Me: Cognitive issues include social awkwardness and inappropriate behavior. Is that me?
Mr. LBB: No more now than you were before.
Me: Oh…ok….phew.

(I think he's just being nice.)