The Lil Blue Boxes are filled with my favorite things!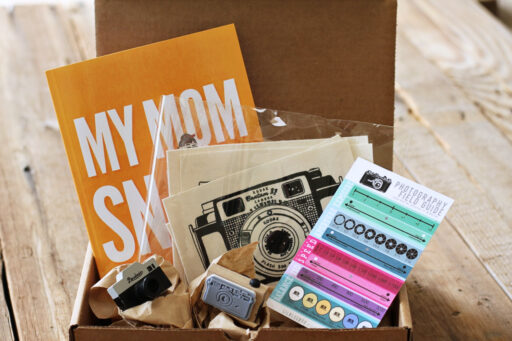 I've assembled this set especially for the photographer mom…..ships in time for Mother's Day!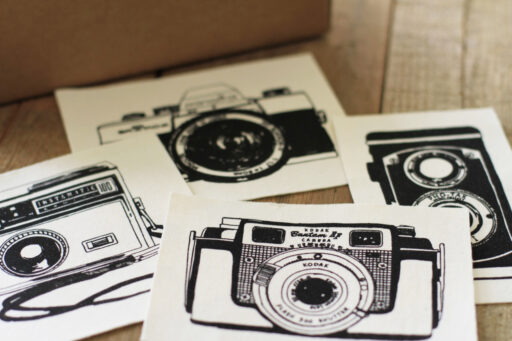 The box includes these Hand Printed Vintage Camera Appliques that are ready to iron on. I've illustrated each one with love.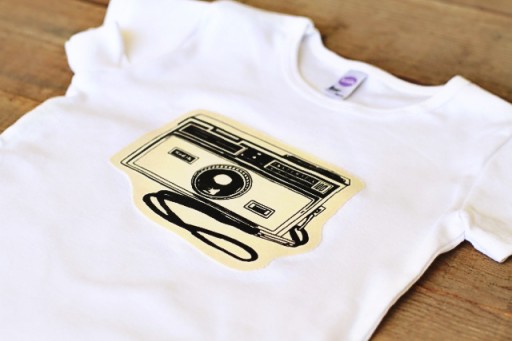 Just trim, iron and attach to a t-shirt, tote bag, etc.  No sewing required unless the item is going to be washed.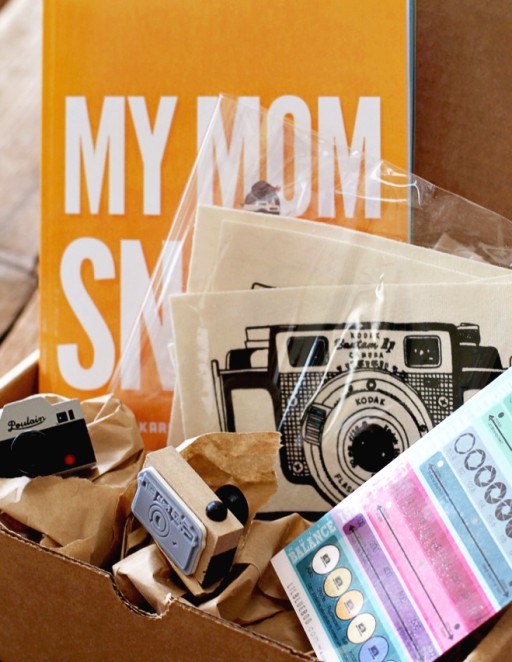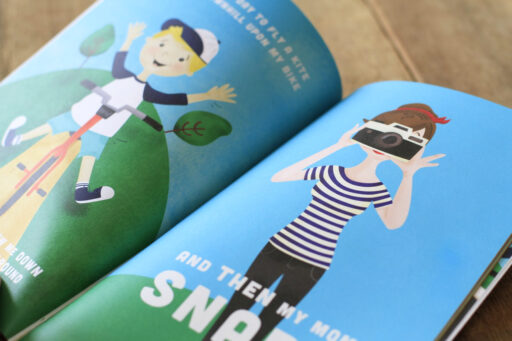 The box also includes a copy of the children's book My Mom Snaps by Kari McGratch and Darcy Jerome. Illustrations by Melissa Egan. My Mom Snaps reveals the endearing reason why Mom snaps so much: To preserve childhood's sweet memories for a lifetime. It's $12.95 on Amazon if you want the book by itself!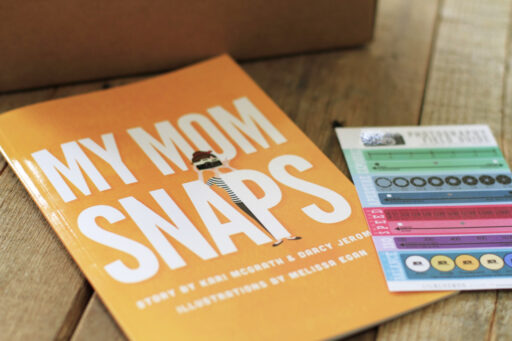 We added a Laminated Photography Field Guide that you can refer to when you need help taking better photos in manual! Toss it in your bag or punch a hole in it and attach to your camera bag. Field Guide designed by Gayle Vehar from Mom & Camera. For more photography tips check out her amazing website!
You also get these Vintage Camera Stamps.  Perfect for making your own stationery! For more information and to purchase a Lil Blue Box click the image below.