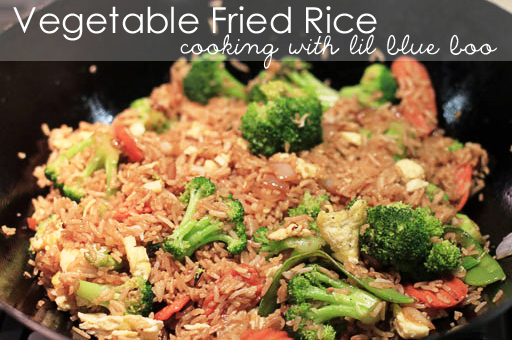 I've shared my recipe for chicken fried rice before but I have a simplified recipe that I use as an easy backup dinner at least once a week. It's easy because it uses frozen pre-cooked rice and you can add any vegetables that you might have in your refrigerator….or just grab a bag of Asian style veggies from the store.
You'll need:
Vegetable or Canola Oil
Sesame Oil (optional)
2 tbsp chopped garlic (from the jar)
1 white onion
1 bag of Asian type vegetables (broccoli, snap peas etc)
2 packages of frozen pre-cooked white rice
2 eggs
Salt and pepper
Start with a few tablespoons of vegetable oil in a wok on medium heat. I add a teaspoon of sesame oil as well but that's optional.
1. Cut up onion and with garlic to the wok. Cook until the onion begins to turn translucent.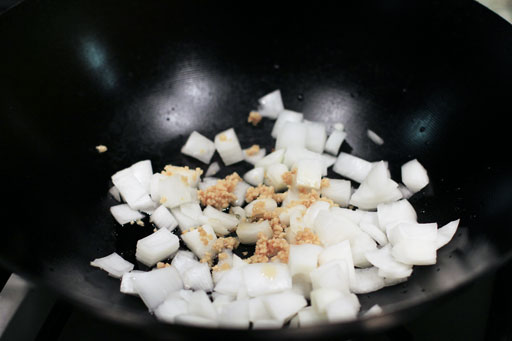 2. Add a bag of pre-washed Asian style vegetables.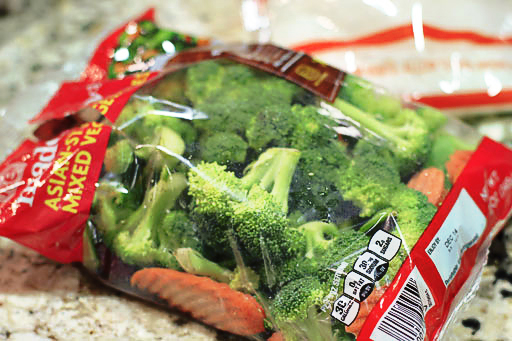 3. While the vegetables are cooking, add 2 packages of frozen jasmine rice to the microwave (available at most grocery stores but I get mine at Trader Joe's or Fresh & Easy). Each bag will require 3 minutes each to cook.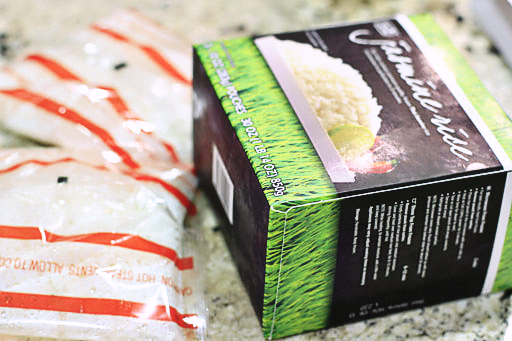 4. Meanwhile while the rice is cooking, wisk 2 eggs in a bowl with salt and pepper. Heat very little oil in a frying pan and scramble the eggs. Turn on to a plate to cool and cut into smaller pieces. Set aside.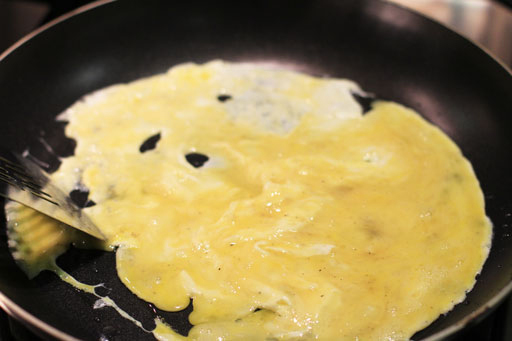 5.  Cook the vegetables until the broccoli begins to turn bright green and tender. Add the rice to the wok: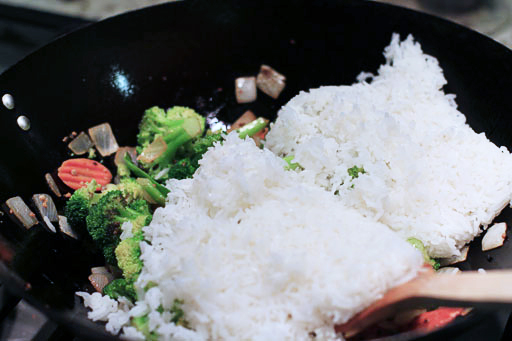 5. Add a few tablespoons of soy sauce over the rice and mix thoroughly: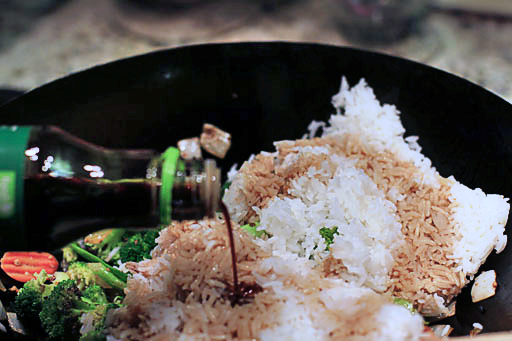 6. Last, add in your egg and fold into the mixture: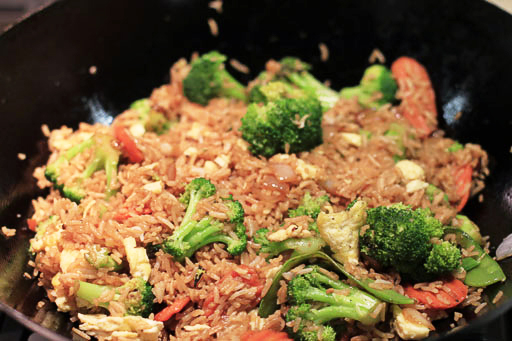 If you like hot…..try some Sriracha on top!