It only takes 66 days to form a new habit, so summer is the perfect time to be forming good learning routines. A great resource for summer learning ideas, tips and tricks is Mom Minded, a new blog from Sylvan Learning. As a part of their 66 Days of Summer Learning I am sharing my ideas on how to keep the summer educational but still fun.
Remember Boo's summer learning book last summer? I've been continuing it this year to keep her motivated throughout the summer.  I made a daily checklist and instead of nagging her to do all of her chores I just ask her to make sure she checks off her boxes: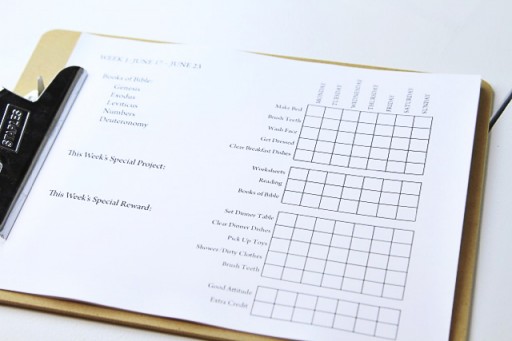 I tried to think of a goal for the summer that would help her in school. She goes to a Christian school so learning the books of the bible seemed perfect. I broke it down so she could learn about 5 or 6 books a week: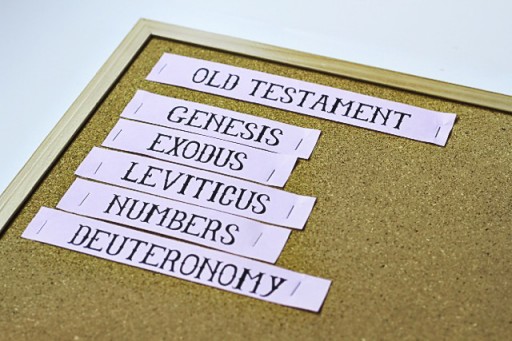 But she wanted more so she could just learn them a little faster so I ended up putting them all up. I repeat them in a fun way and she pretty much picks it up by hearing: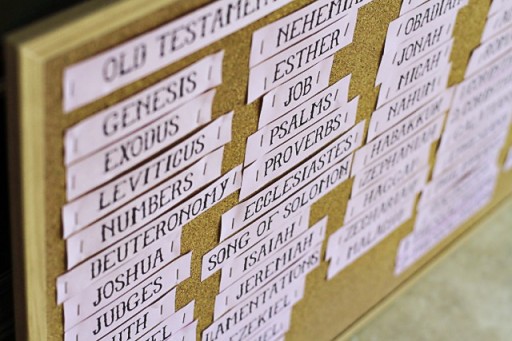 I have different worksheet activity books that I tear pages out of a week in advance so that she has 2 or 3 worksheets each day of review from Kindergarten.  I've found some great books at the 99 cent store and Costco.  Boo's teacher also gave me some outdated ones.  Ask your friends too who have older kids….they might have books that have half the pages unfinished.  I hand all mine down to younger children because we never finish every single book.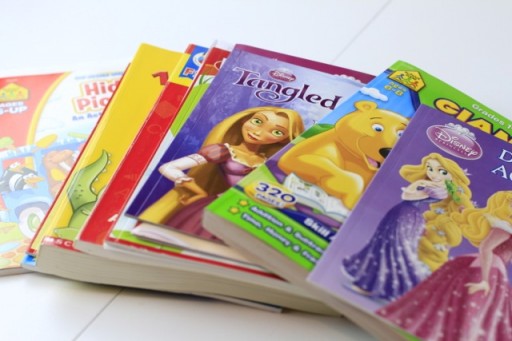 Each set of worksheets has a cover page by day: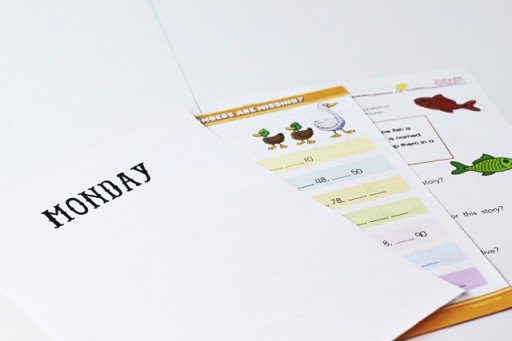 All the worksheets are sorted a week in advance so she can work ahead if she wants (Boo loves worksheets):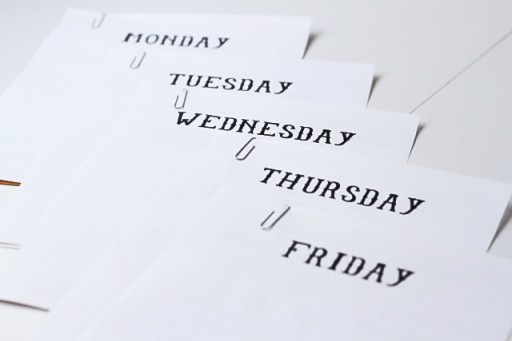 Each week I add something random that we can work on together….like learning table manners and how to set a table properly.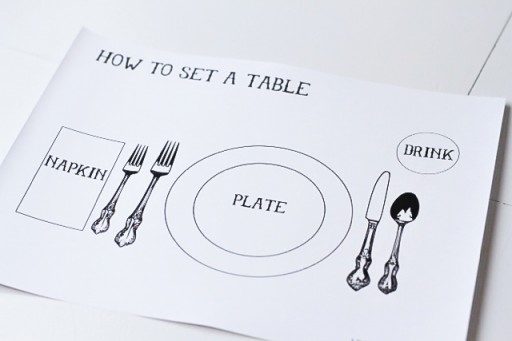 She gets an extra reward for something like that if she works super hard at it….no toys….just something she needs like a new bathing suit, a new pair of shoes for school etc: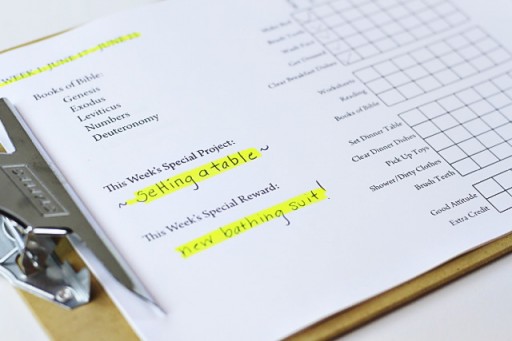 If she works really hard for all 10 weeks we told her we would get her an iPad mini….a little extravagant….but I can't share the iPad as often with her and Mr. LBB due to my Candy Crush addiction: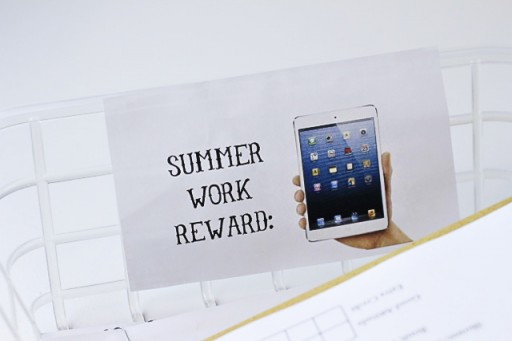 A little basket keeps her checklist and worksheets at hand….and a little picture of what she's working toward so she knows she has a goal: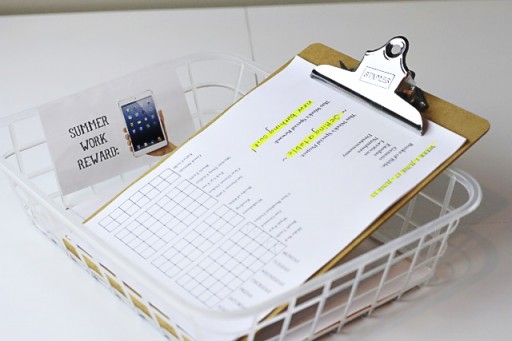 Boo likes the self monitoring because it's exhausting for both of us if I'm nagging 24/7.  I remind her she needs to get all her boxes checked off by the end of the day. If she happens to miss one it's no big deal….she can ask for extra credit! We all need extra credit….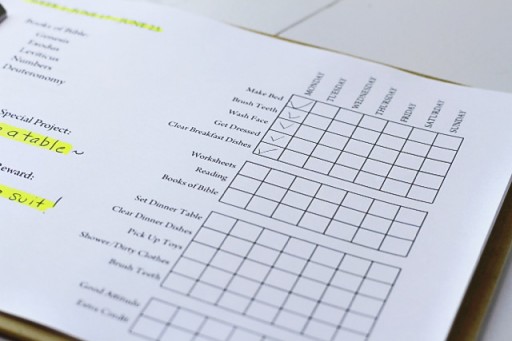 She's reading Little House in the Big Woods with color pictures!.  We've been watching Little House on the Prairie from the beginning starting with Season 1 (I bought Season 1, Season 2 and Season 3 from Amazon) and she loves the stories as much as I do.  Sometimes we record from the Hallmark Channel…the lessons are so great: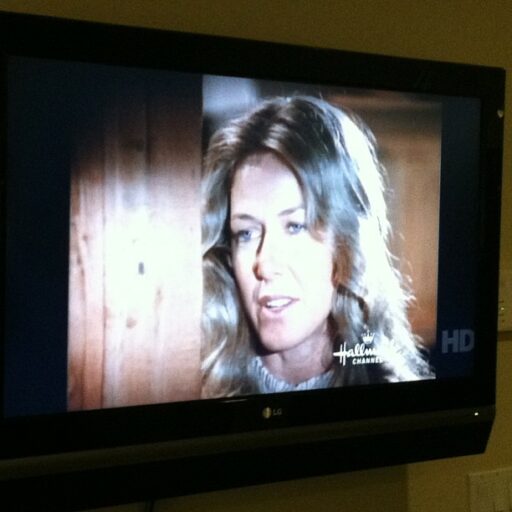 It's a fun way to get her excited about the books.  They are a little hard for her but we break it down into 2 or 3 pages at a time: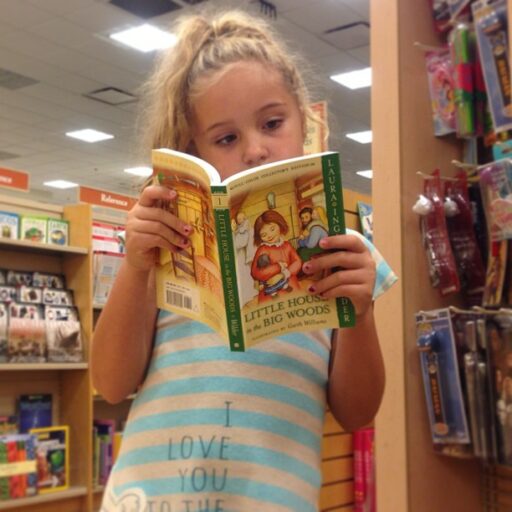 You can download all my templates here if you want to do something similar….I made a few generic versions as well.  The books of the bible can be printed off onto a colored paper, cut out and put on a bulletin board….or just left as they are.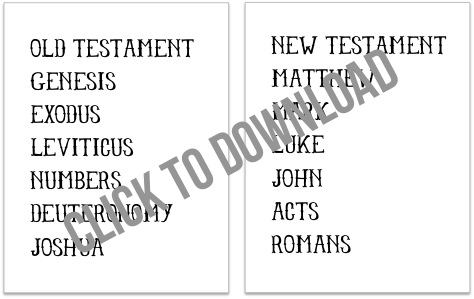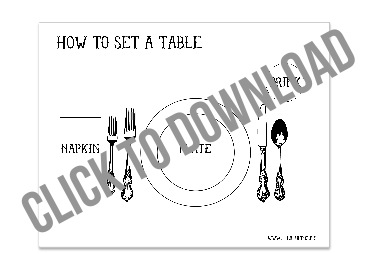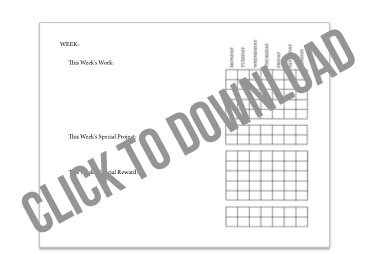 She's making progress!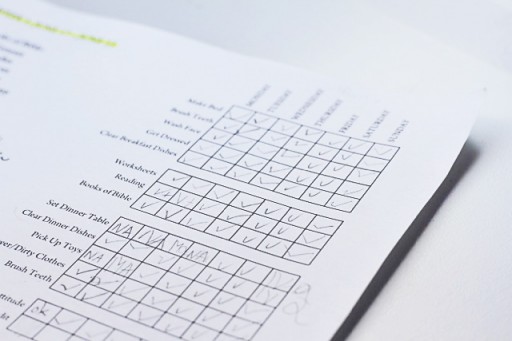 Thanks to Sylvan we get to give away this amazing collection of children, teen and adult books worth over $90 from Random House!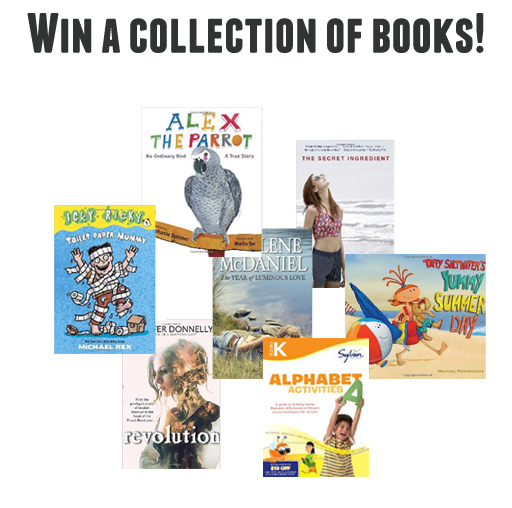 One winner will receive: The Year of Luminous Love (Teens and Adults) / Revolution (Young Adults) / The Secret Ingredient (Teens) / Taffy Saltwater (Ages 7-10) / Alex the Parrot (Ages 8 and up) /  Icky Ricky (Ages 6-9) / A Sylvan Workbook (Age 4-5)

**This post is in partnership with Sylvan Learning. If you would like more information on sponsoring the Lil Blue Boo blog and to read our disclaimer policy please go here.