Boo: I don't think they really want us to set the church on fire.
Me: Yeah I don't either. What do you think it means?
Boo: I think just to be really excited about God.
This is one of our favorite songs:
I love the words:
Build Your kingdom here
Let the darkness fear
Show Your mighty hand
Heal our streets and land
Set Your church on fire
Win this nation back
Change the atmosphere
Build Your kingdom here
We pray
Tonight we had our usual Friday night dinner at a local pizza place.  I'd met a homeless woman the other day in a different place and she was sitting right there in front of me again.  I said her name and she looked up in disbelief.  I asked her if she'd eaten today and she said she hadn't.  She said she was having a hard time finding things. I drew her a detailed map of the neighborhood and asked the waitress for a box to take the woman some dinner.  The waitress brought me a plate, utensils and napkins instead so that the woman would have a proper setting.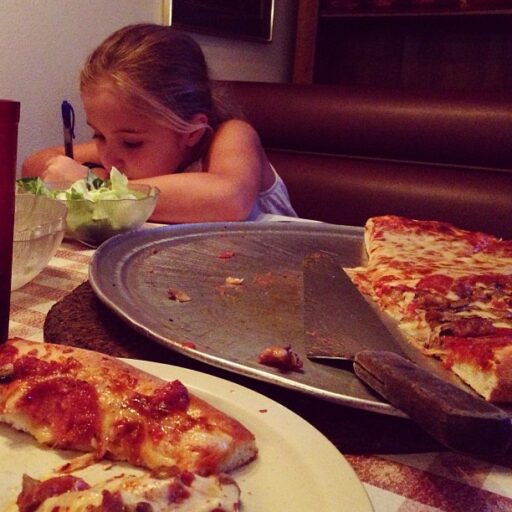 We ate dinner and the family sitting in the booth next to us said a long prayer over their own meal.  Boo had said her school's prayer over ours.  Sometimes I feel like there's so much light in the world….the darkness should be very afraid.
As we left I introduced Mr. LBB and Boo to the woman outside on the bench.  I want Boo to see people, all people. The woman asked if we had cigarettes but then before we could answer she said it didn't look like we smoked.  Thank you for thinking of me tonight.  God bless you. Now I feel like we didn't do enough for her.  I told her maybe I'd see her at breakfast tomorrow.  I'll see if God works that one out. I have a feeling he will and I'll run into her again.
Me: You know Lynn was once just a little girl like you.
Boo: Everyone was once little like me Mommy.

True.

Increase in us we pray
Unveil why we're made
Come set our hearts ablaze with hope
Like wildfire in our very souls