I finally got around to decorating Boo's room for the first time since she was a baby. While she was at school today we:
1. re-painted the walls.
2. repainted the furniture white.
3. installed carpet.
We had some help from Mr. LBB's guys but it's like extreme room makeover in a day.  She's going to be shocked when she comes home.  I ordered some bedding from Pottery Barn and it's supposed to be here in a day or so.  Once the room is completely finished I'll show the entire thing.
Here's the inspiration board: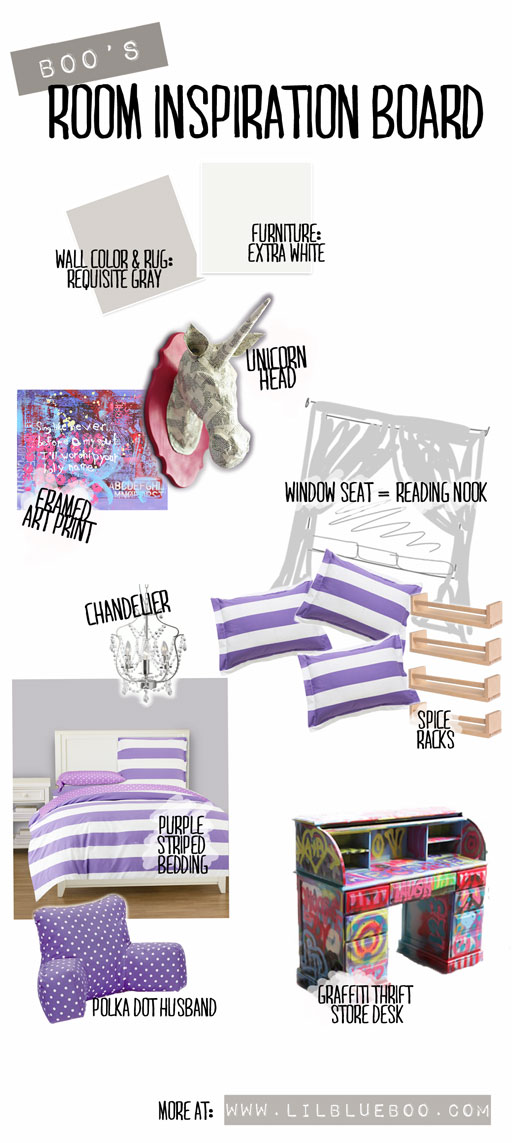 1. Requisite Gray Paint Color (Sherwin Williams)
2. Purple Striped Bedding from Pottery Barn
3. Graffiti Desk DIY
4. Framed Art Print (by Boo!)
5. Paper Mache Unicorn DIY
6. Ikea Chandelier
7. Ikea Spice (Book) Racks (re-painted white)
Here's her furniture outside this morning being re-painted using the paint sprayer.  Using the industrial sprayer every piece was primed and painted in under 2 hours. I love efficiency.  Good thing it's over-seeding season in the desert and the grass has just been seeded since we painted it all: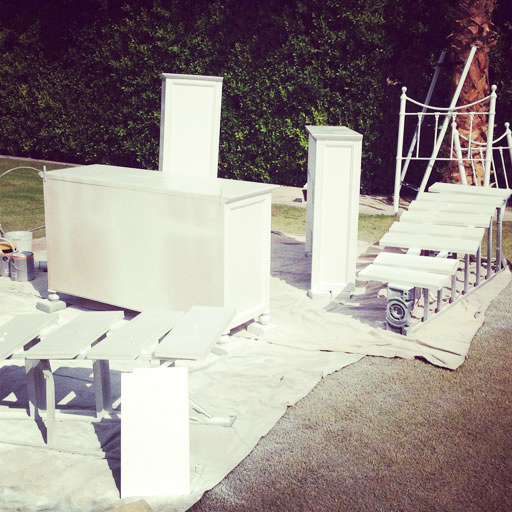 Click here to see all of our home projects!