It was overcast and rainy in the desert yesterday. Boo and I headed up the hill to the annual Wildflower Festival.  We live about a mile from the Santa Rosa and San Jacinto Mountains National Monument.*
*Congress created the 272,000-acre Monument in 2000. Read more about it here.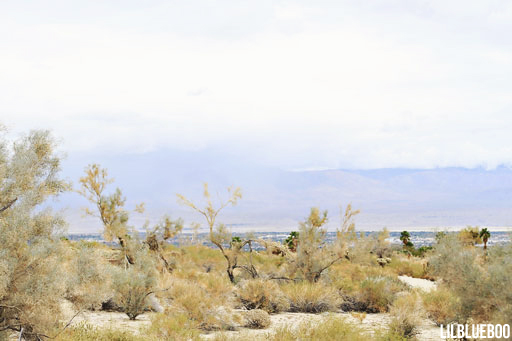 We haven't had much rain this season so the wildflowers are few but we still spotted some.  There were lots of blooms on the Desert Lavender plants: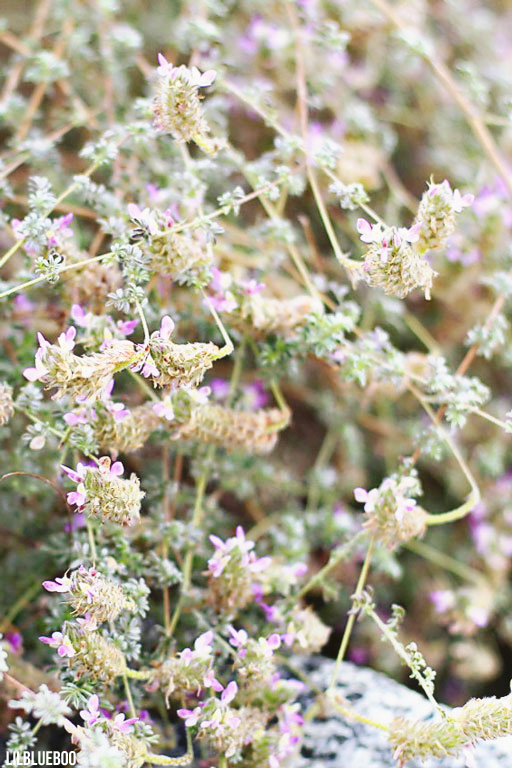 How cute is this little guy: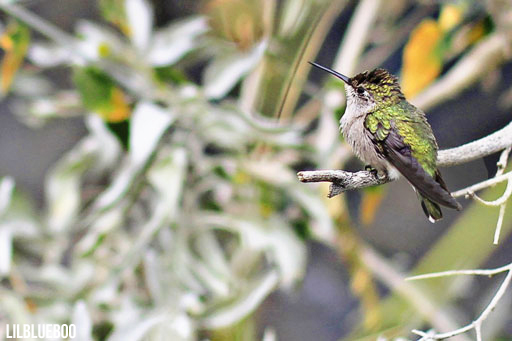 This is Brittlebush: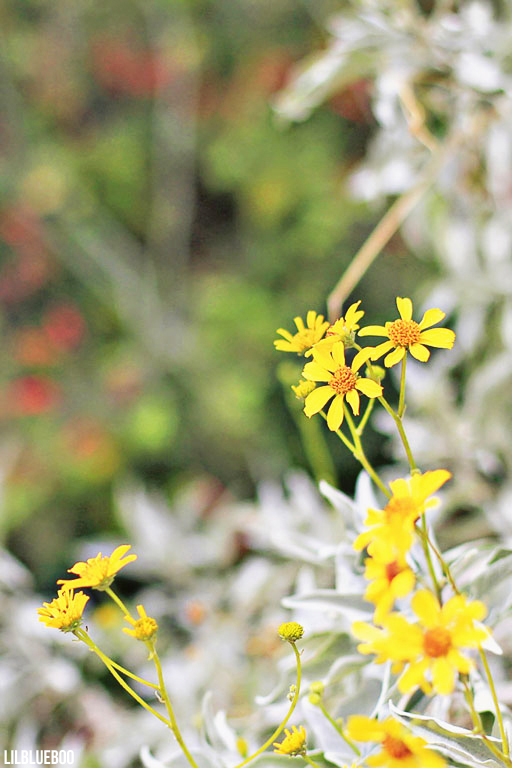 We took the short little hike around the visitor's center.  Most of the plants in the desert are not very friendly, but still pretty to look at: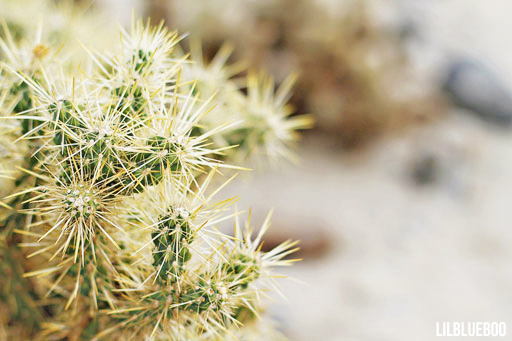 An Ocotillo plant.  It always looks like it's just a bunch of dead sticks to me, but even sticks can be pretty if you look hard enough: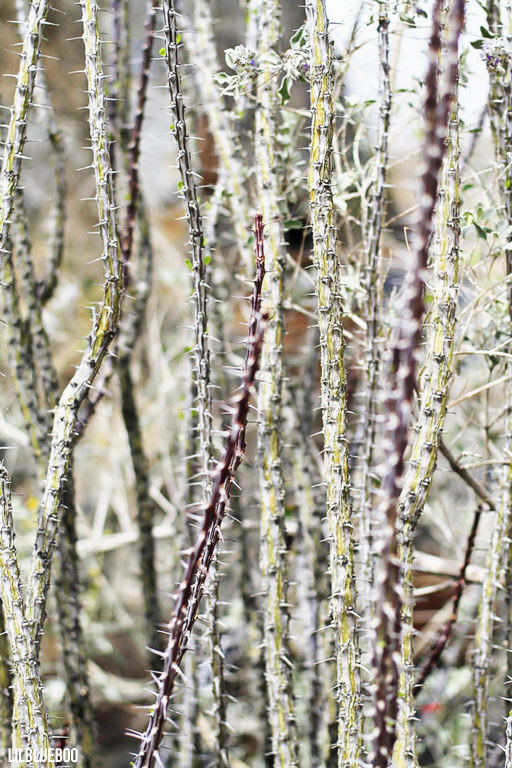 A Smoke Tree. It's leaves are gray which I guess why it's called that: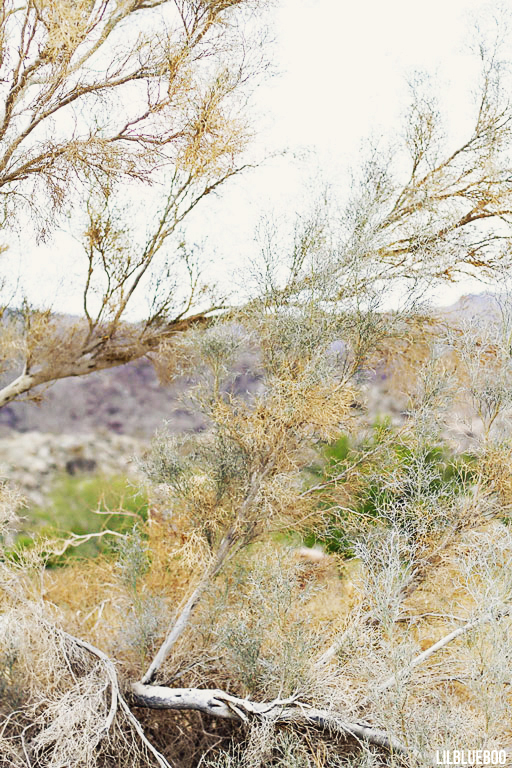 This little hummingbird was so pretty…silver and purple: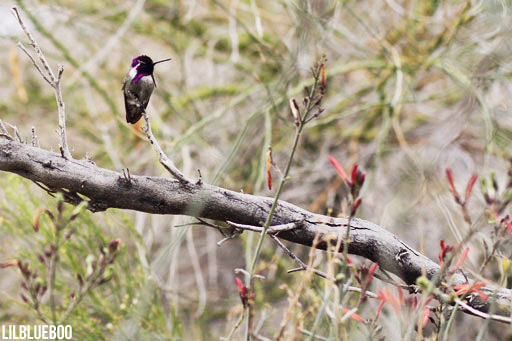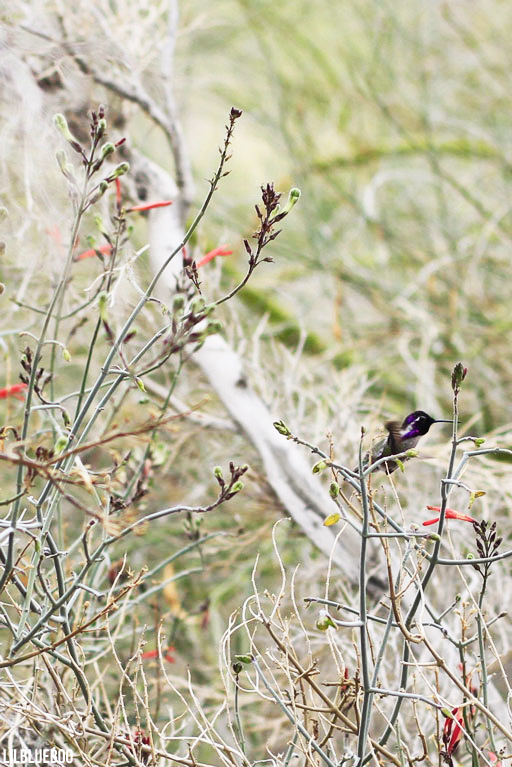 The types of plants in this area are called "desert scrub"….I love that name.  Here's more prickly desert scrub: a Prickly Pear cactus: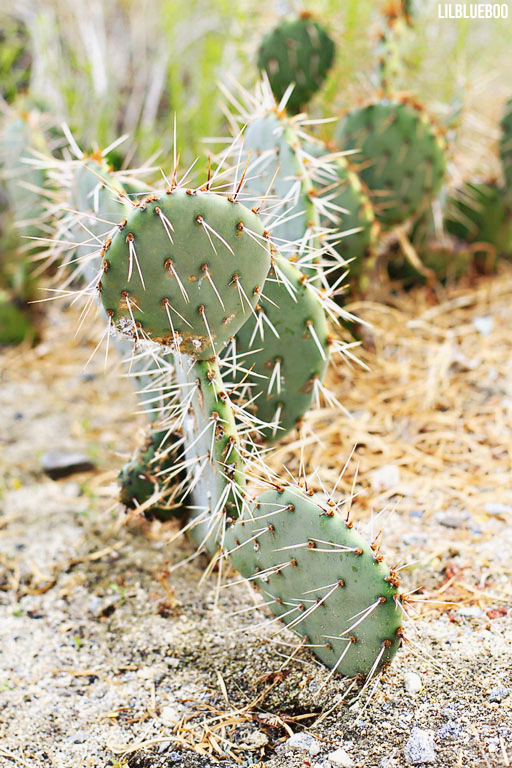 This is a Chuparosa bush…it has little red flowers.  It's also called the "Hummingbird Bush" for obvious reasons: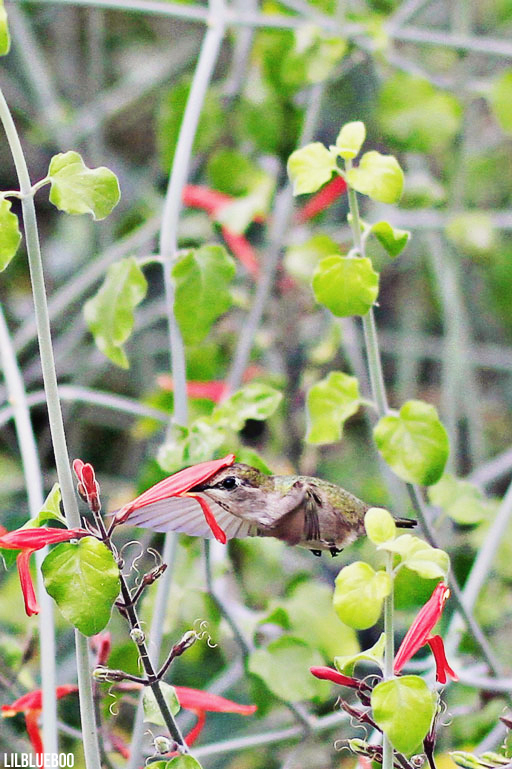 No clue what this one is but I love the wispy desert scrub. These are what turn into those pesky tumbleweeds: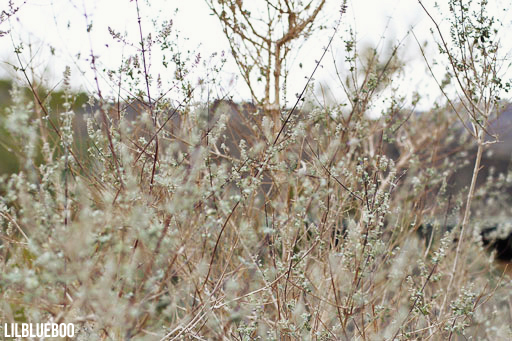 I think this is a Cholla cactus: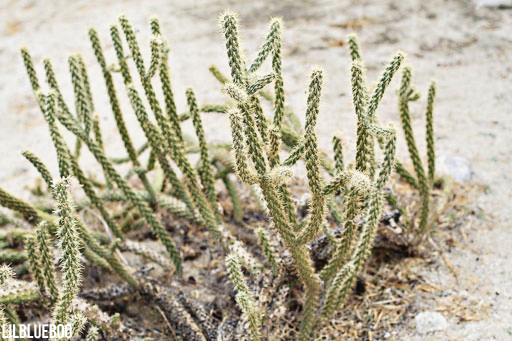 I think this is Cholla too: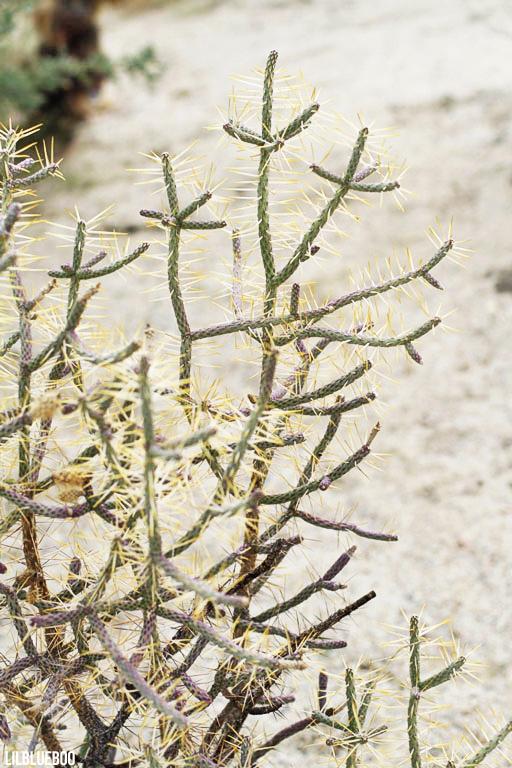 A cute desert tortoise: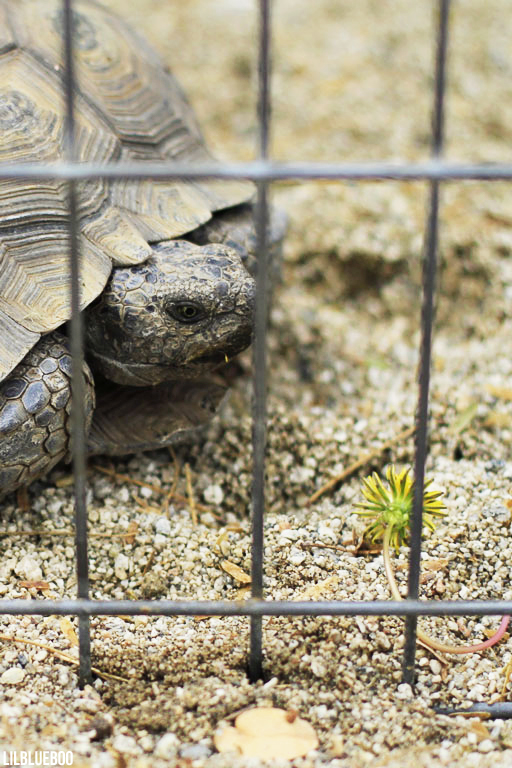 Crafting activities.  It must be extreme considering the protection the guy next to Boo is wearing: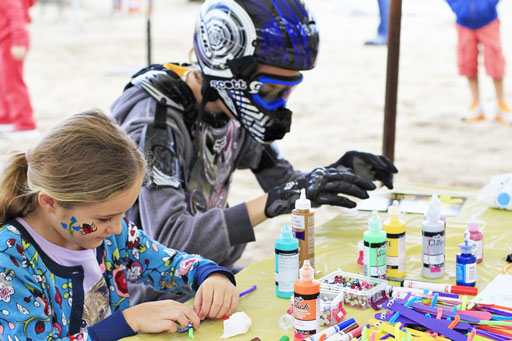 We ate lunch and listened to the Shadow Mountain Band play some bluegrass.
Boo bought a CD.  Because she loves this song…so do I:
Wildflower viewing is definitely different in the desert.   I'm taking a plein-air class in a week with a local artist. Excited about that.