I flew in late last night from the SNAP, the conference that I was teaching at. Brett picked me up and Boo was already asleep in the back seat of the car. We woke up early this morning and went to church, then we decided to go on a road trip to Yucca Valley for lunch: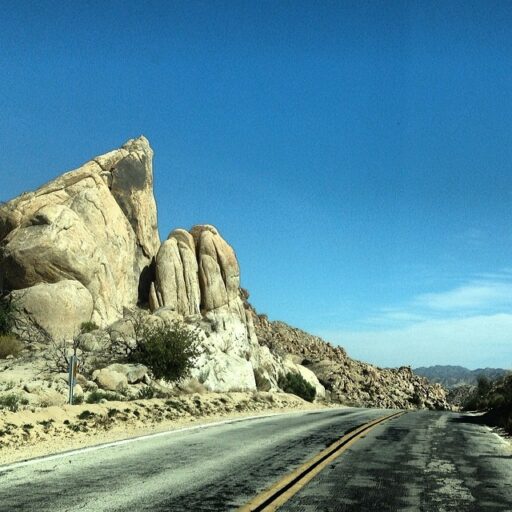 Pioneertown was our destination.   It was built in the 1940's and was a live-in movie set for films like The Cisco Kid. We ate lunch at Pappy & Harriet's and then watched a re-enactment group called Gunfighter's For Hire.  They deputized Boo.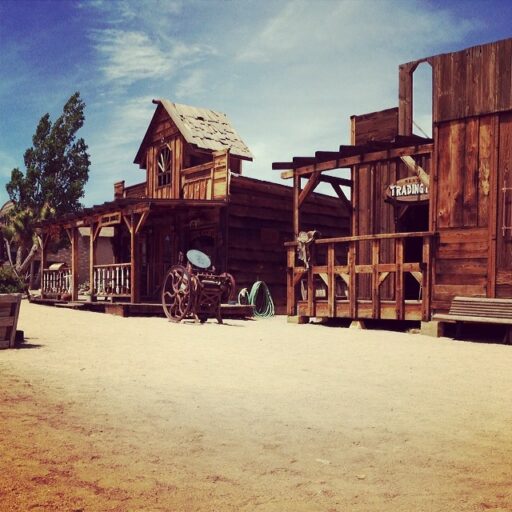 Boo's favorite part of Pioneertown were the baby Pygora goats. The couple that own the little sweeties raise Pygora goats and use their fleece and milk for all kinds of handcrafted items like soap. yarn and accessories.  This little goat is Dixie. Dixie loves to eat hair and thought Boo's was extra tasty: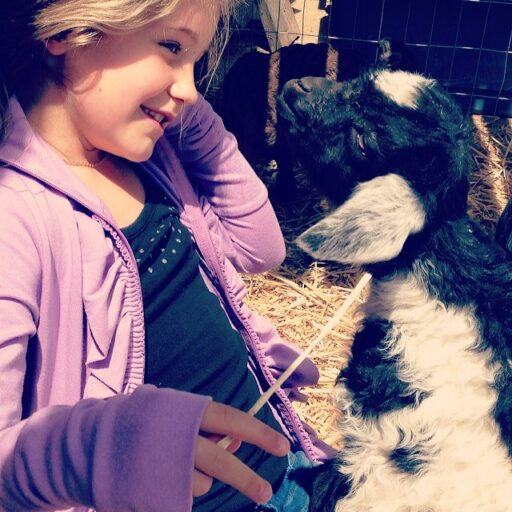 On the way home we stopped on the highway to take a photo of a billboard that Boo is on for her school. (on a billboard…..cool) After snapping the photo I ran along the ditch beside the train tracks to get back to the car and just my luck….a train came: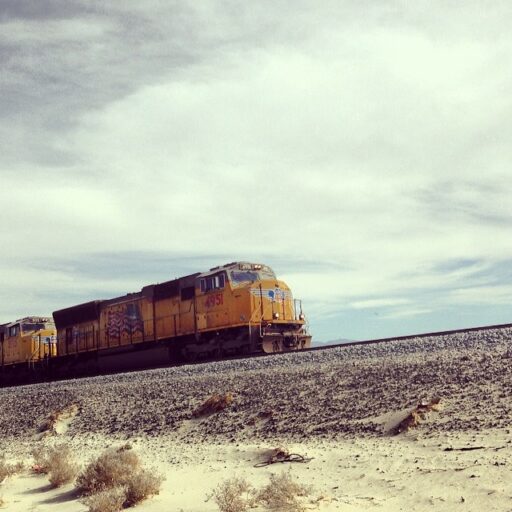 And now I'm just plain worn out. It was good for me to take a few days off and spend some time meeting, talking and wandering.  This will be the week of getting back on track I hope…..otherwise words will start leaking out my eyes and ears.