One of the perks of living at the Hemlock Inn is that we get to watch beautiful weddings take place.  The 3rd weekend we were here a couple named Becca and Jake were married on the property. We were lucky enough to be seated for dinner with Becca, her parents and friends two days before the wedding and get to know them a little. Such nice folks.  Boo said Becca is her new BFF (and Becca sealed the deal by leaving her a bouquet of flowers when she left the morning after the wedding….)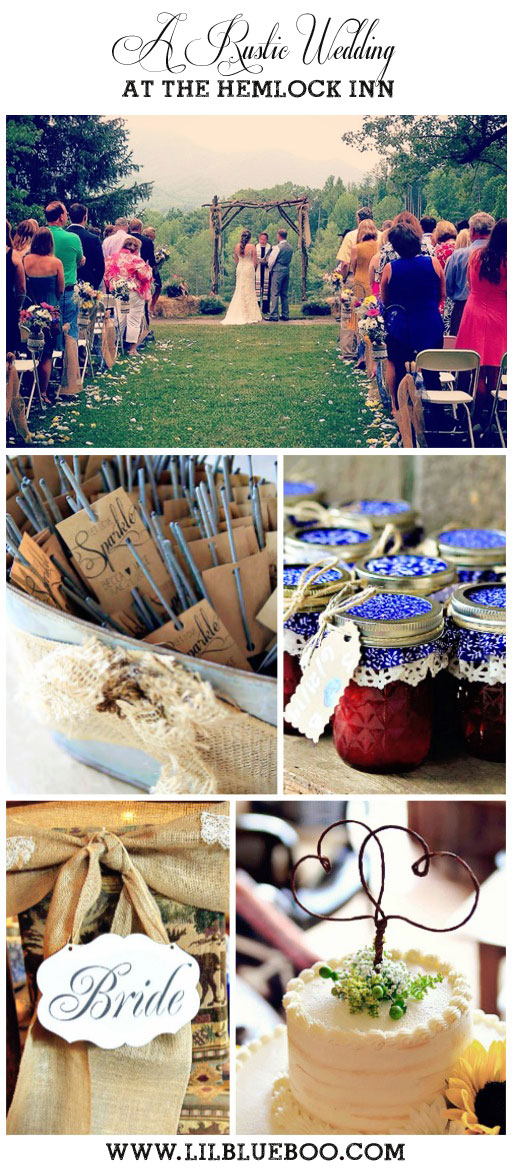 I loved all the rustic touches like this pitchfork sign to greet guests as they came up the drive: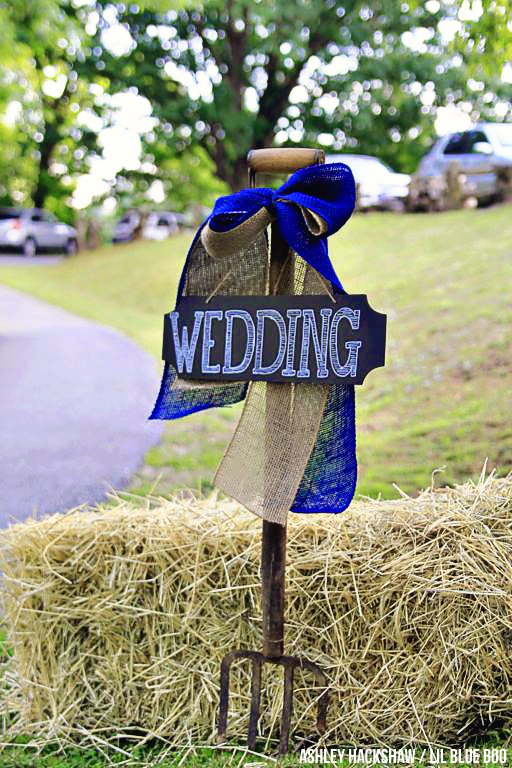 Here's a little before and after animation. Jake, the groom, and his step-father and a friend made the arbor: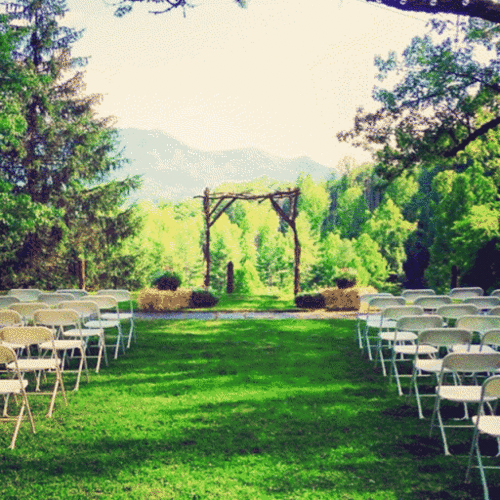 I hid behind a tree to take this photo. It was drizzling during the ceremony but only for a few moments!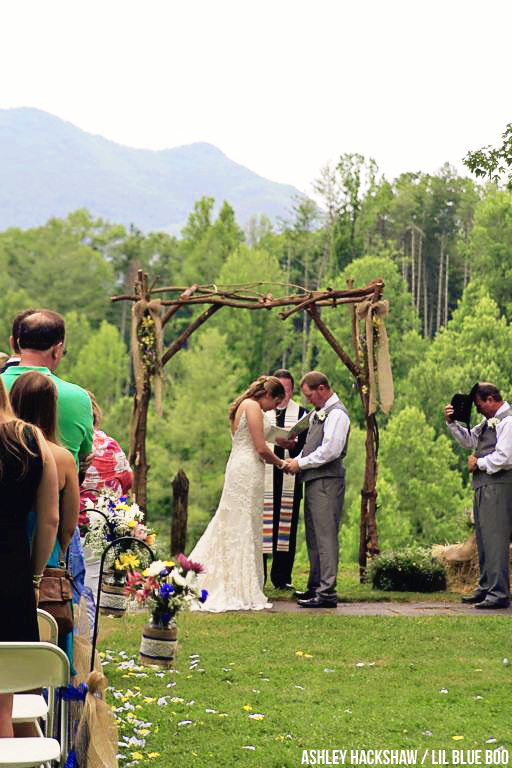 The gorgeous cake.  We had a slice of it….it was so good. It was made by Lil Harvey's Cakes & Catering in Cherokee, NC.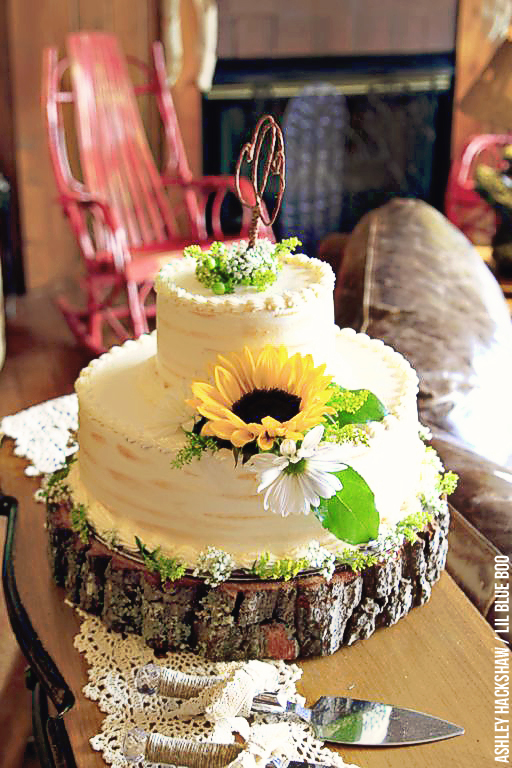 Love the simple wrapped wire topper: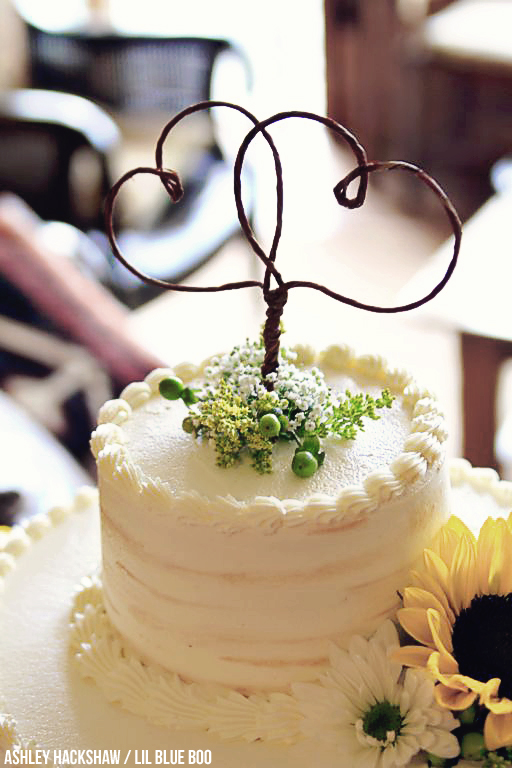 Homemade jam for favors: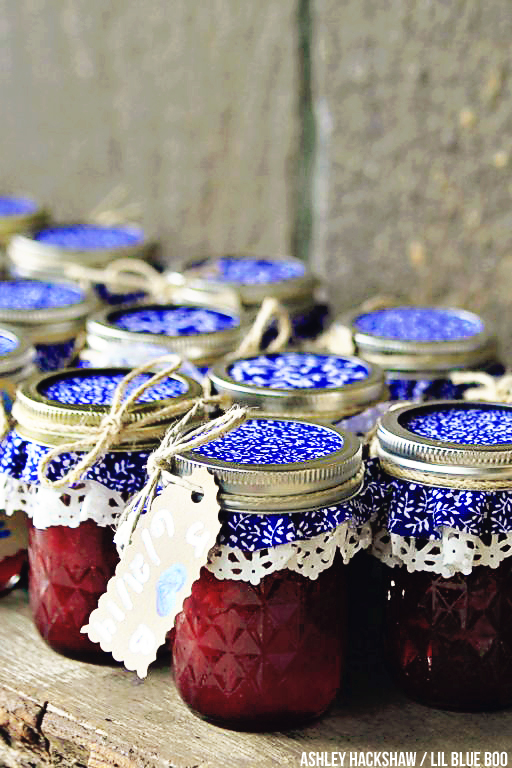 Burlap and lace for the bride and groom's chair for dinner: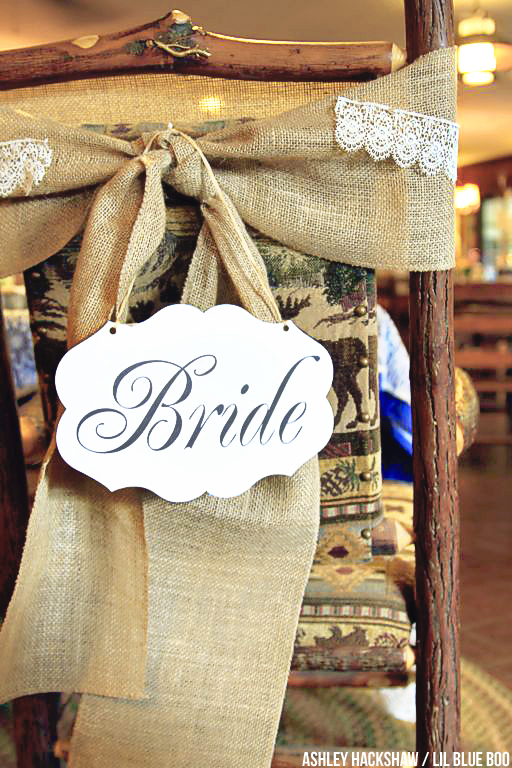 And sparklers to bid farewell to the newlyweds: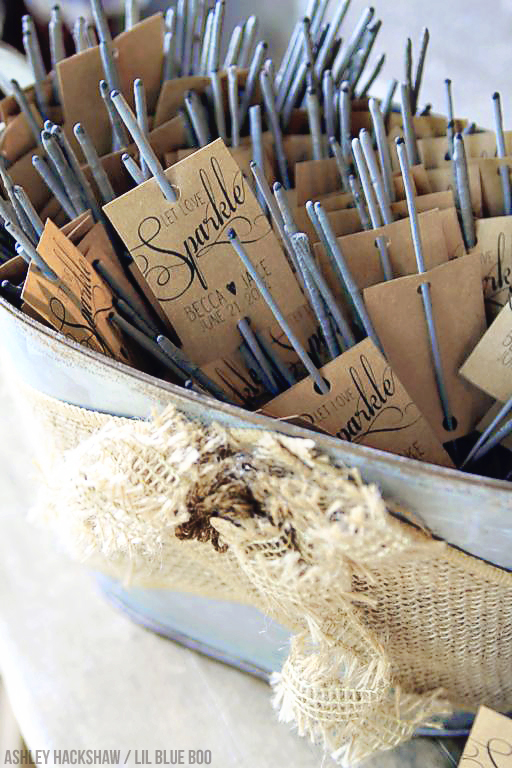 The dining room decorated for dinner: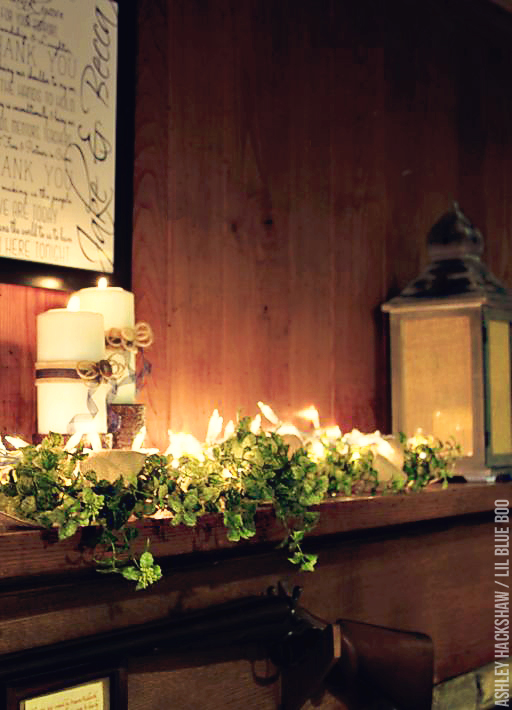 few Instagram Photos:
Thank you Becca and Jake for letting me take a few photos and share a peek into your beautiful wedding!
More information:
Location: Bryson City, NC – Smoky Mountains
Wedding Venue: Hemlock Inn
Rehearsal & Wedding Catering: Hemlock Inn
Wedding Cake: Lil Harvey's Cakes & Catering