Last night was the last dinner of the season at the Hemlock. The inn closes down for the next few months.  George, the cook, made a traditional New Years Eve dinner: greens for prosperity, black eyed peas for luck.  We are very grateful for all that we have and all that the Hemlock Inn has provided.  Exactly one year ago our move to a small town, to live at an inn for a year, was just a tiny "maybe" idea.  Over the past 6 months we've met guests from all over the world who visited the Hemlock and keep in touch with many of them still. We've immersed ourselves in the the small town of Bryson City and discovered the beauty and tranquility of the Great Smoky Mountains.  This all reminds me of what that man said to me at my first revival a few months ago:
You need to know….that in these mountains…..you are in a place of safety and refuge.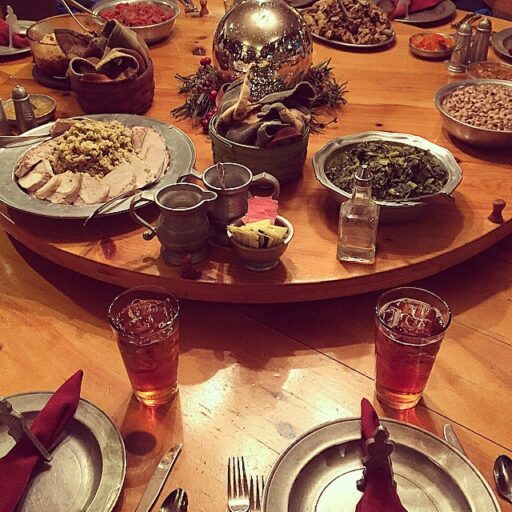 I still feel that here.  2015 will be a great year. Much love to you all. Thank you for following along with me on this journey.