This is the old Warrior motel in Cherokee: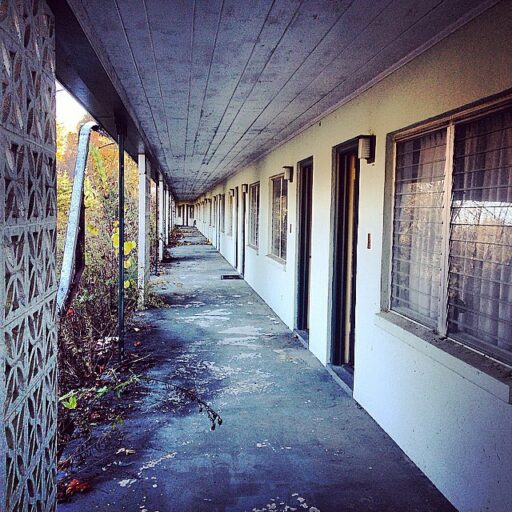 The Cherokee Warrior's tomahawk used to move back and forth back long ago: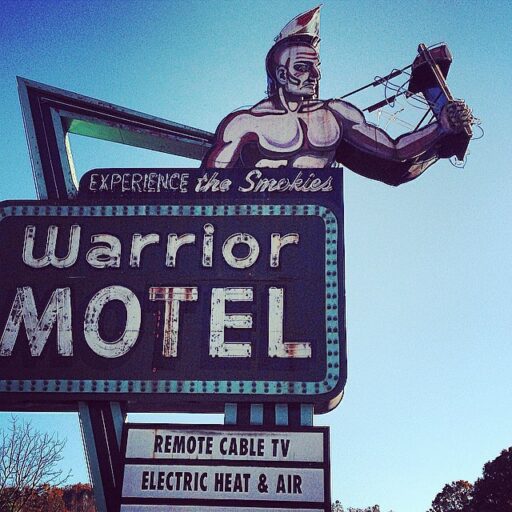 The pool has long since been filled in with dirt and the room doors are wide open letting nature run wild.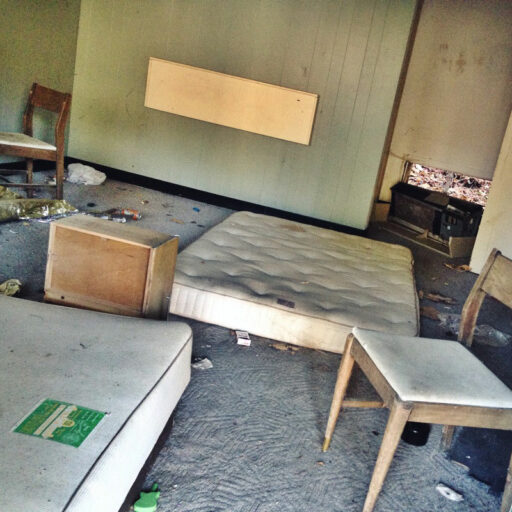 Gideons were here: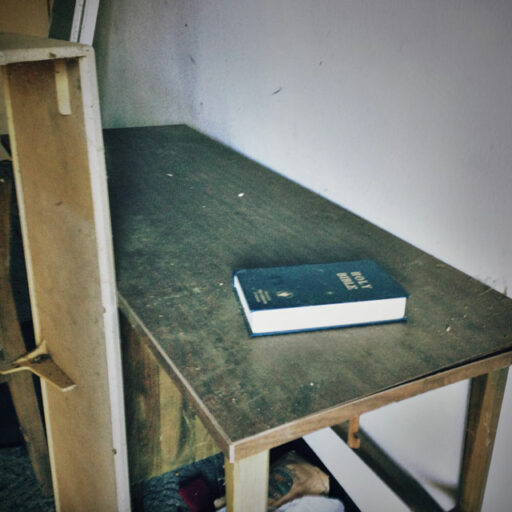 I can hear the old life in it: laughing, splashing, 1960's music. There are definitely ghosts in old abandoned places.  The others as I like to call them…when I want to freak myself out at an abandoned hotel at dusk.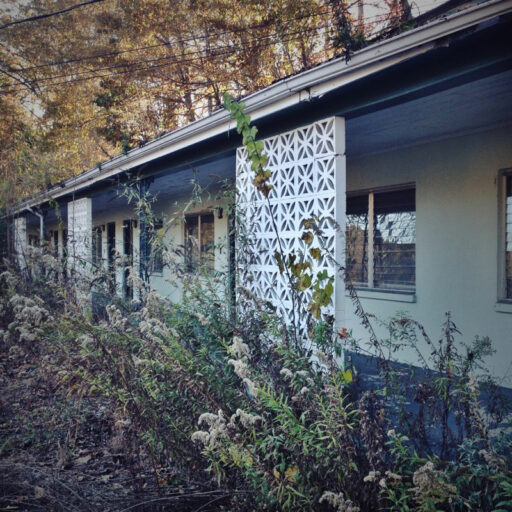 Dusk is my deadline of course.  No one in their right mind would stay at an abandoned motel past dusk. I've seen I am Legend. The sun even does a little fancy camera flare to remind me: leave now.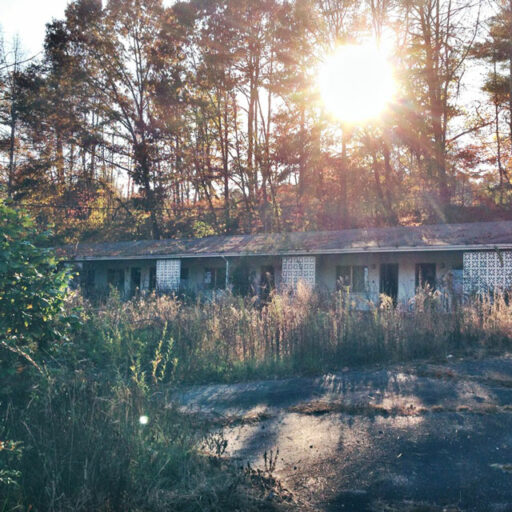 Below is what it looked like back in the 1960's. The dining room and other buildings are gone. At some point the pool was filled in and the parking lot went back to grass: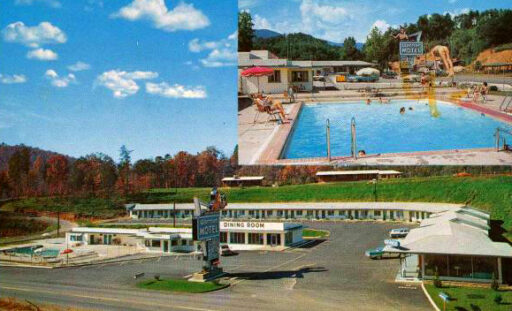 The back of the postcard would have read:
WARRIOR MOTEL AND DINING ROOM
4 1/2 Miles West of Cherokee, North Carolina
31 New and modern units – Tastefully furnished – TV and Electric heat
Great Smoky Mountains Largest Guests Pool – Large wading Pool for Tots – Lifeguard
Large and Beautiful Dining Room – Also fountain service
For reservations write, wire or phone 3966
Can you imagine writing for reservations?  Now days people get mad if a motel doesn't have Internet reservations.
If these walls could talk….I'd listen.