This next month Michaels Stores is releasing a new line of products called Raw Bar and I was able to get a sneak peek.  Raw Bar is a brand new line of products made of or accessorized by materials inspired by nature. Surfaces and textures include: burlap, cork, chalk board, wood, metal and canvas. The new Raw Bar line will be available in all Michaels stores nationwide starting August 8.
My challenge this month was to create something using an item from the Raw Bar and I chose this burlap stretched canvas: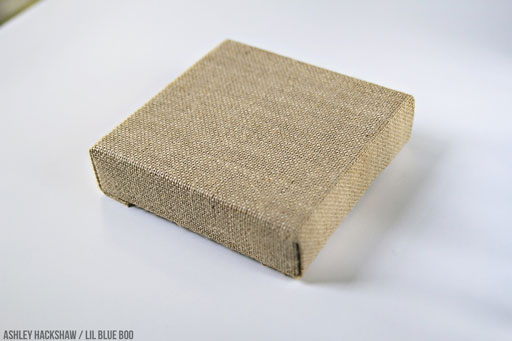 To start, I created this little key graphic and printed it off onto a large adhesive mailing label. You can print off onto regular paper too and use stencil adhesive to apply it to the burlap canvas as well:
(Click here to download my template as a PDF)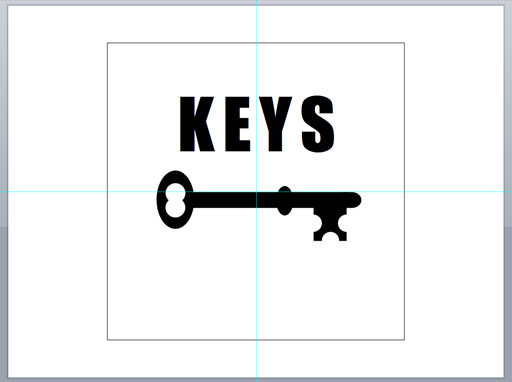 The graphic printed out onto adhesive paper: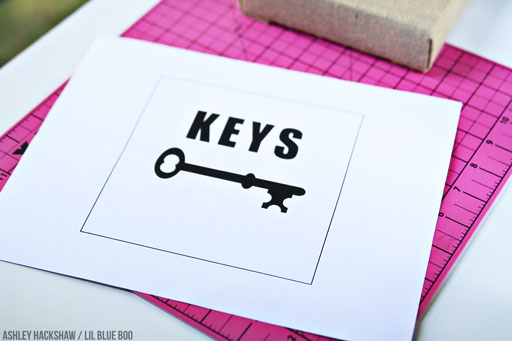 I used an Exacto knife to carefully cut out the letters and the key: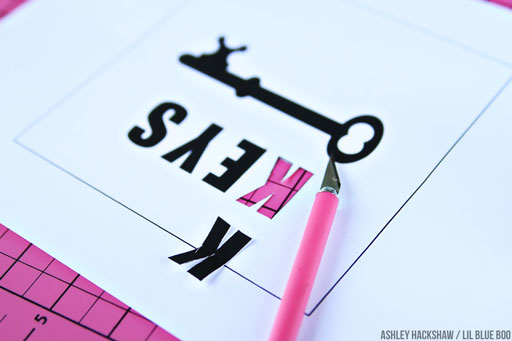 I peeled off the adhesive backing and stuck it to the burlap canvas: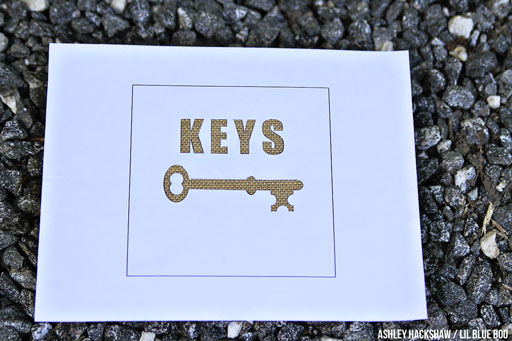 I used black chalkboard paint (very opaque and matte) to spray a few light layers every few minutes until the design was fully filled in:
Peeling off the adhesive paper the design was left behind: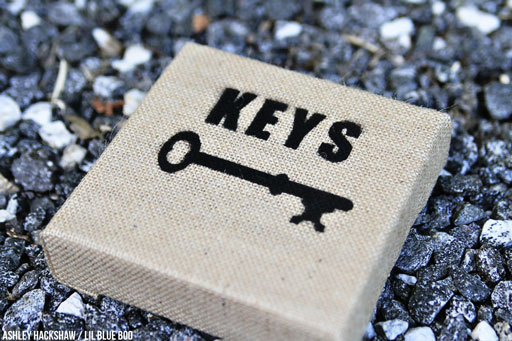 I took a few small hanging hooks and spray painted them with the same chalkboard paint. You can pick them up from any hardware store: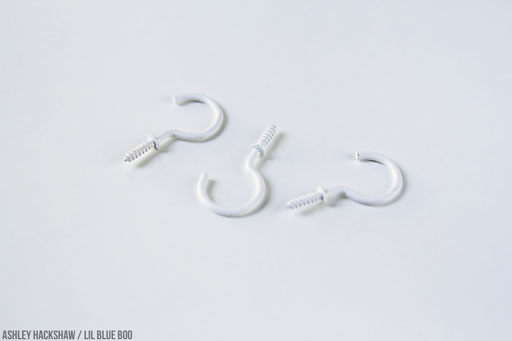 I was able to screw these in by hand into the wood of the canvas: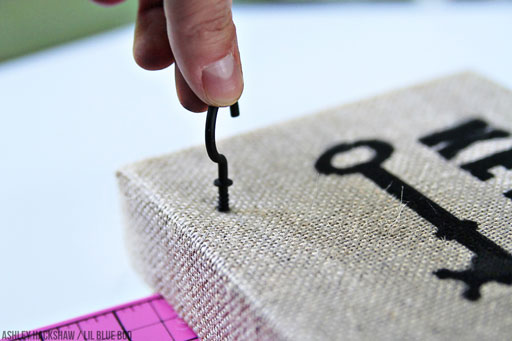 A rustic key holder for the kitchen. Would make a great housewarming gift for someone too.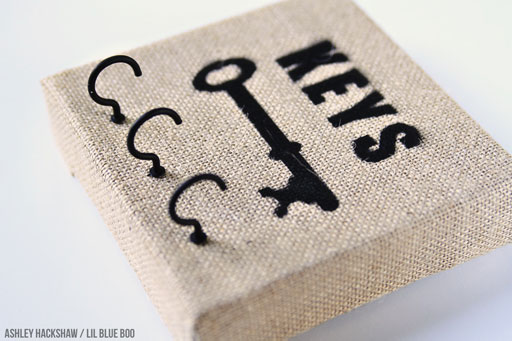 I just added picture hardware to the back of the canvas and hung it on the wall: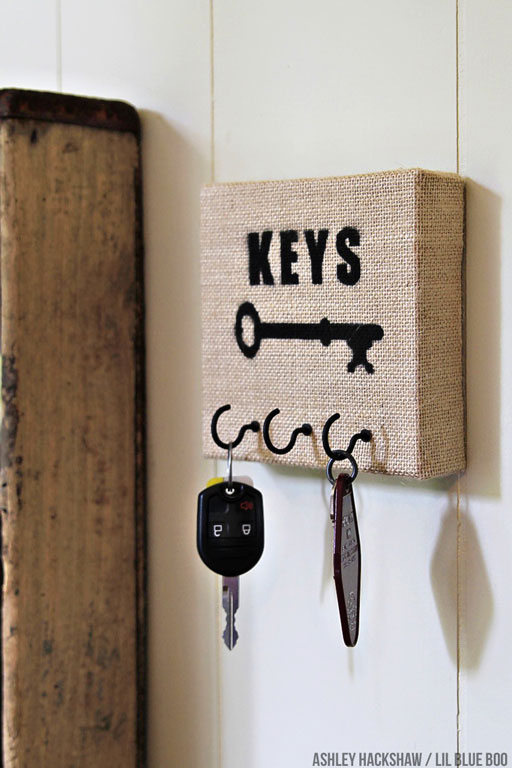 What others have made:
Disclaimer: I do receive occasional product from Michaels in exchange for crafty ideas. All ideas are my own.