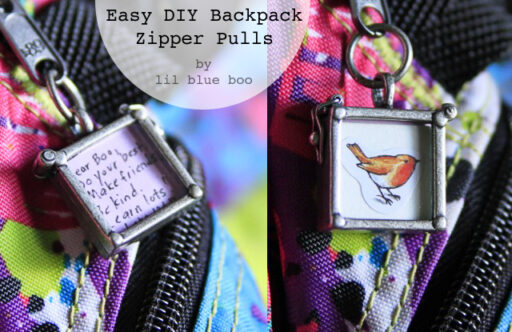 It was Boo's first day of school in a brand new town. I can't believe the summer is already over.
Boo: I will be happy if I make one friend.
And she did. First day was a big success.
We had a little bit of backpack drama before school started because there aren't many options in Bryson City so we agreed that she would just use her backpack from last year.  It's actually going on a few years because it was a backpack we had purchased from a yard sale 2 years ago. Because she didn't get a new backpack for the start of school I made this little zipper pull out of a "found object" charm I picked up at Michaels to add something "shiny and new" to it. This is a very easy and inexpensive project you can whip together before your little one goes to school too…or make one for your own bag: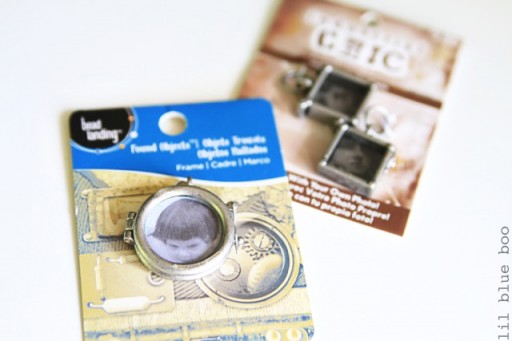 The ones I got were:
Antique Silver Frame Pendant (Round)
Industrial Chic Photo Pendants (available in store)
The charms/pendants can be opened and shut to change out the contents: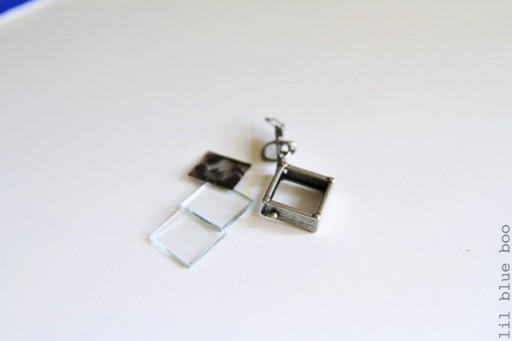 To fill the charm I cut a small piece of paper and I wrote a quick little note on one side using a super skinny sketch pen (size .30):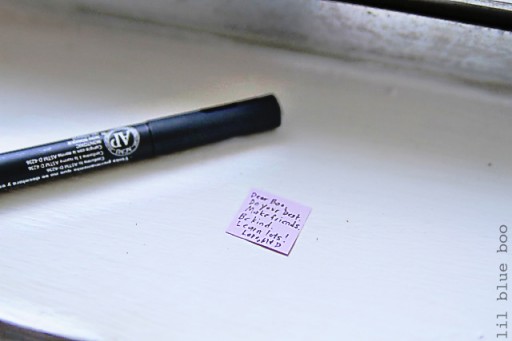 Penmanship is not high priority when you are writing this small: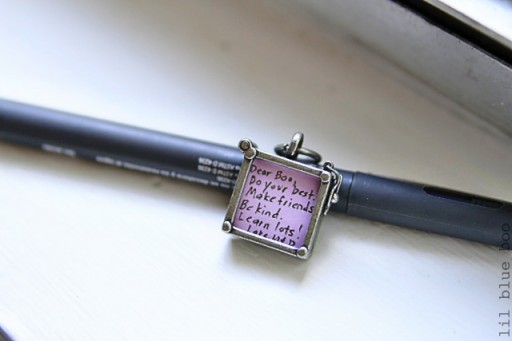 On the other side is a sticker: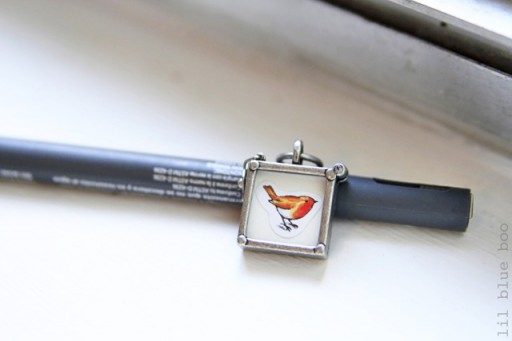 I used a pair of jewelry pliers to open and close the ring to attach the pull to the backpack's zipper: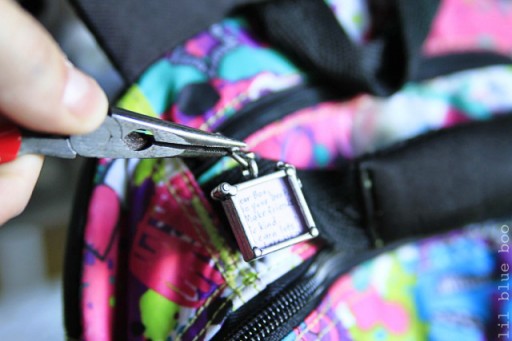 It can be updated and changed out periodically to surprise her!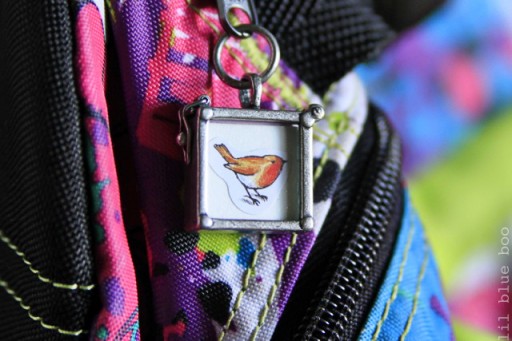 She's growing up so fast!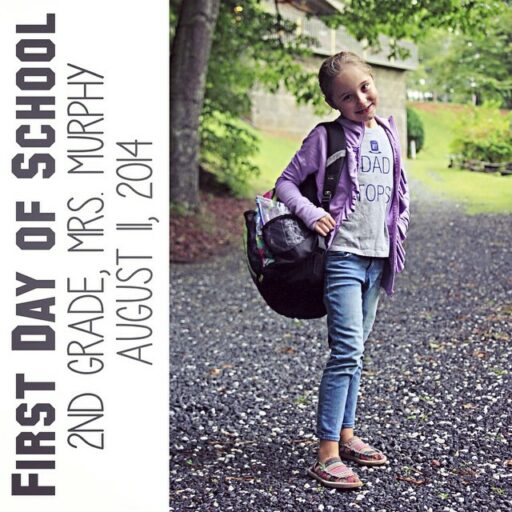 Hope everyone has a great back to school!
A few things from Michaels:
Teachers – It's time to start planning for the new school year and Michaels has all of the ideas and supplies you need to create a one-of-a-kind classroom, plus you get a 15 percent discount on all classroom purchases! In addition to the products available for teachers, parents and students can find organizational tools to keep on track throughout the year as well as project ideas to personalize school supplies. Check out Michaels' Back to School Pinterest Board to find fun and creative project ideas to kick the year off right!

Disclaimer: I do receive occasional product from Michaels in exchange for crafty ideas. All ideas are my own.