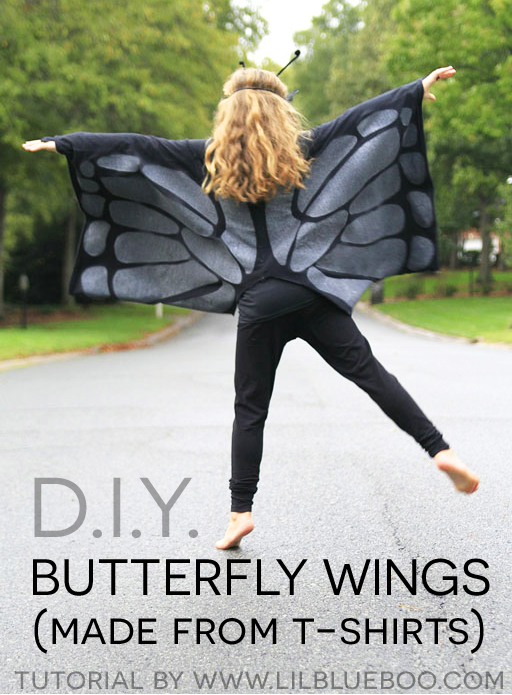 This month as a Michaels Maker I was challenged to come up with a DIY Halloween costume. I asked Boo what she wanted to be and she gave me an answer that we summed up to be something like a phantom butterfly: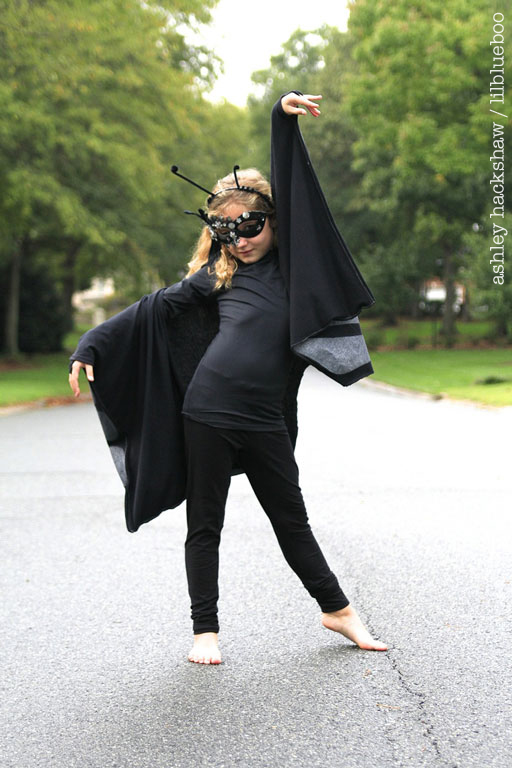 I wanted to come up with something that was easy to recreate so I used 2 Gildan t-shirts from Michaels (size XXL):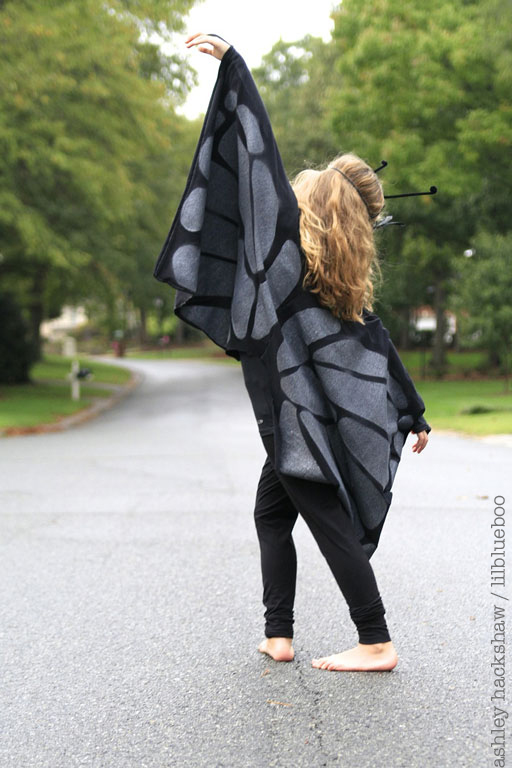 We made the wings and the antennae and bought the masquerade mask from Michaels: move 2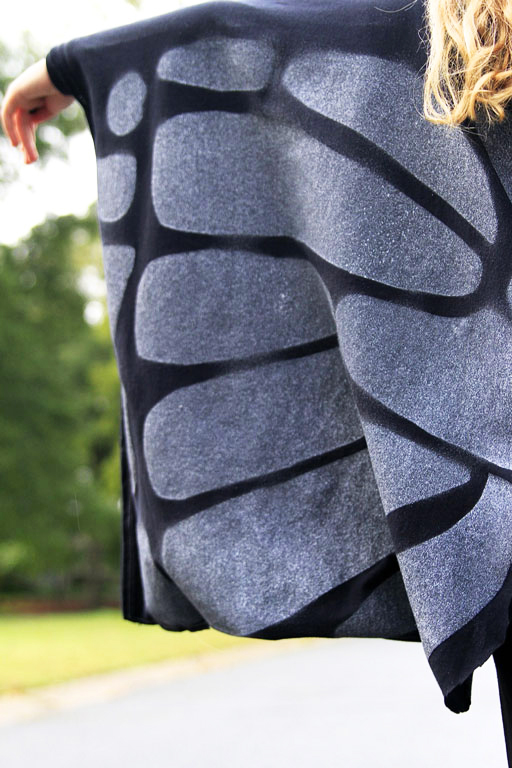 Basically to make the wings I took 2 of the largest size adult t-shirts I could find at Michaels and cut each one as shown (basically using each sideways shirt as a wing):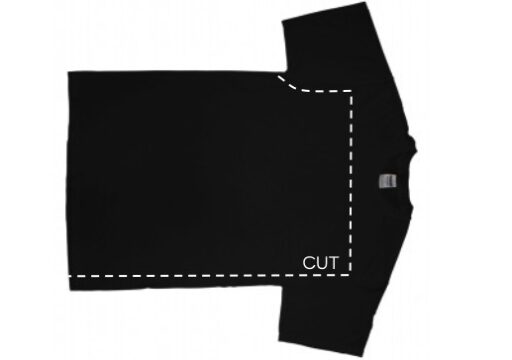 The two shirts cut into two wings: (click continue reading)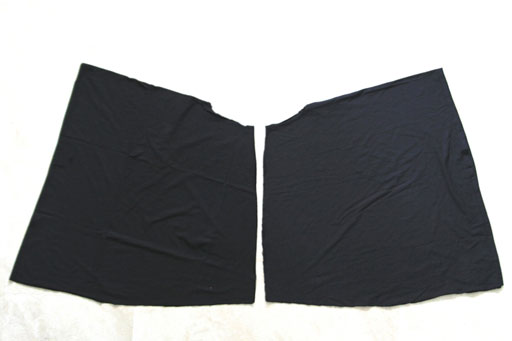 I sketched out a Monarch butterfly wing design onto a piece of poster board: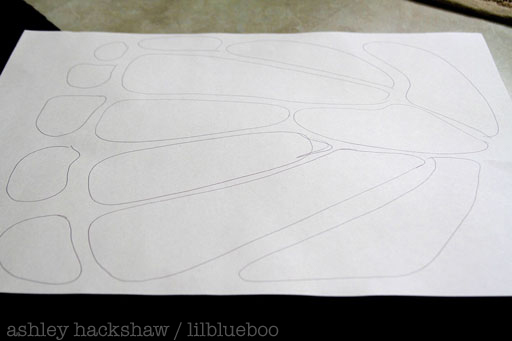 And cut out the design to make a stencil. Once one stencil was made I used it to trace another stencil so that I could make two wings at once: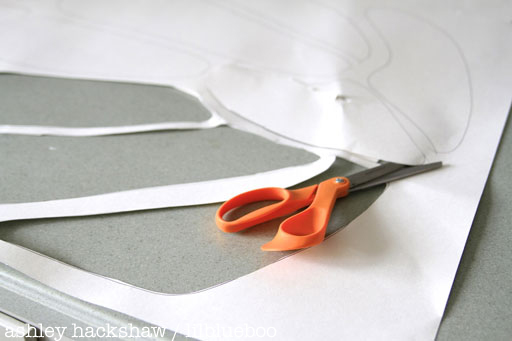 I laid the stencils out onto each of the wings: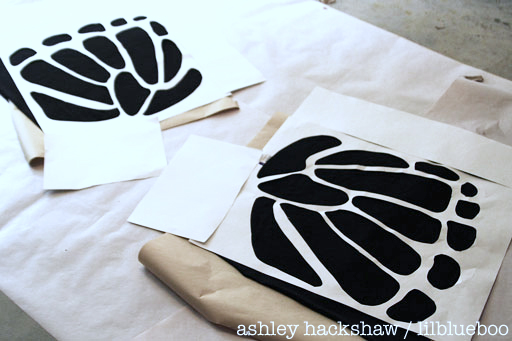 I used the Simply Spray brand paint: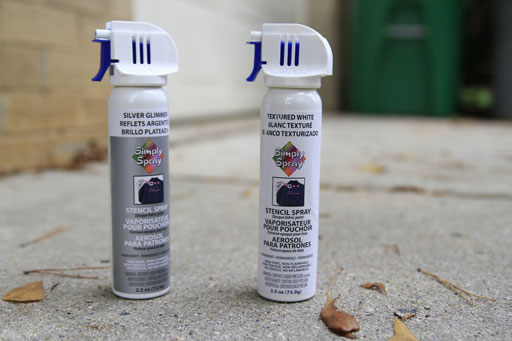 ….and sprayed them with white and then silver fabric paint: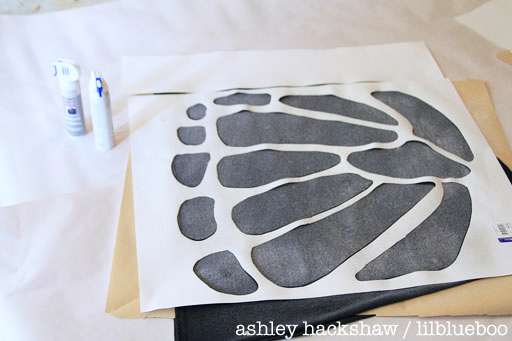 Carefully lifting up the stencil here is what was left behind as the design: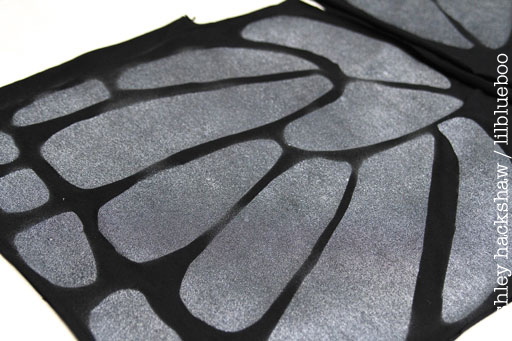 I trimmed the front pieces to make the wings similar to a wrap:

Then it was time to sew the wings together.  And then sewed the following lines. Some I hand stitched but it was taking a little too long so I borrowed my sister's sewing machine to finish:

I used the leftover neck pieces to make little finger loops to hold the wings in place:
I think they turned out great for the amount of work required:
The antennae were made using just a headband and two black pipe cleaners: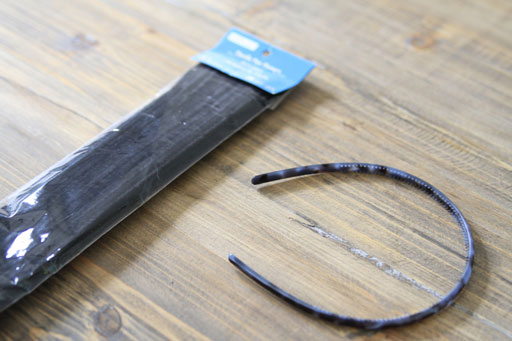 The cute mask was bought as is: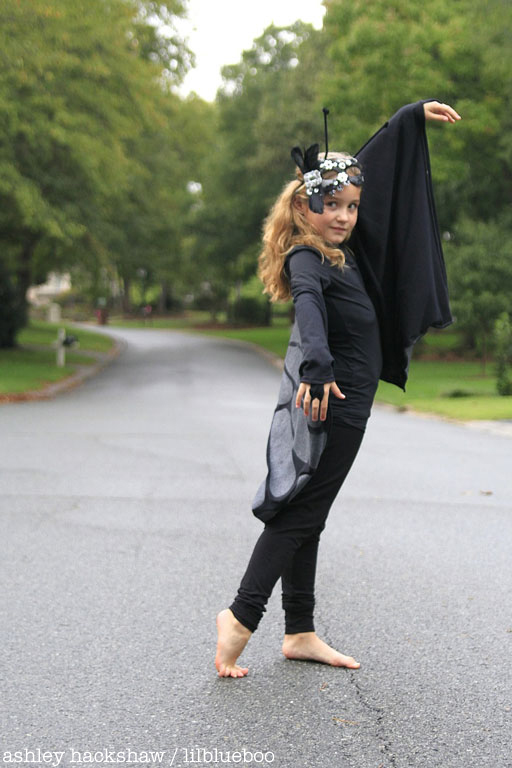 Check out Michaels' Halloween Market lookbook or Halloween Pinterest board for some project favorites, including costumes, personalized pumpkins, porch décor and more. Haven't decided what you want to be yet? Take a look at some of Michaels DIY Halloween costume projects on Michaels.com for inspiration.

<!– end InLinkz script —>