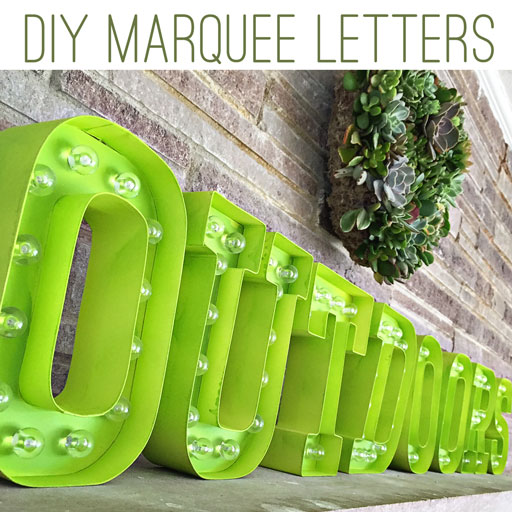 These cool DIY Marquee letters by Heidi Swapp are now carried at Michaels stores. I had a chance to preview them and I chose to spell the word "outdoors" to remind us to spend more time outside this winter. It's way too easy to try and hibernate when it's cold out. Here are the letters on my fireplace mantel, right below an awesome heart shaped succulent wreath that a friend sent to Boo for her birthday: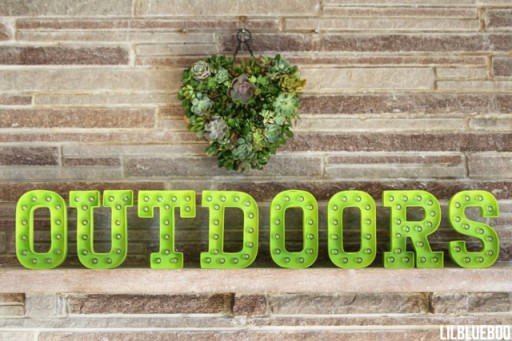 There's not a lot of green outside right now so this is the perfect substitute: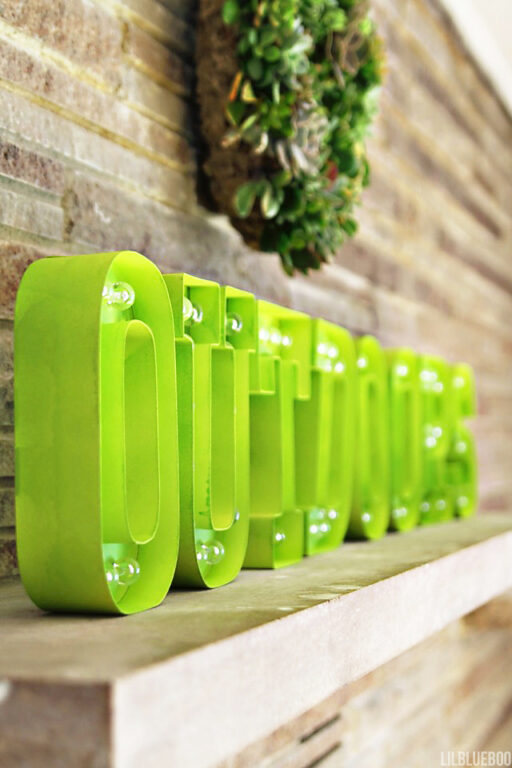 The letters come individually packaged with a stencil for cutting paper to overlay as decor: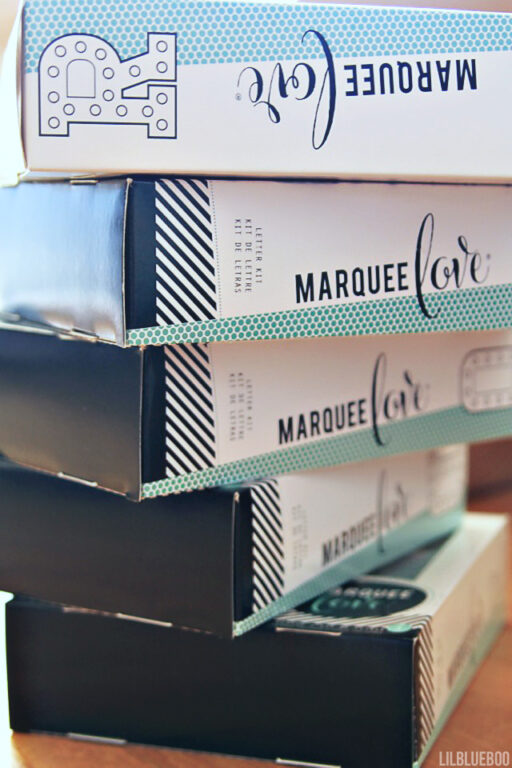 But I just decided to add a coat of bright green spray paint to mine: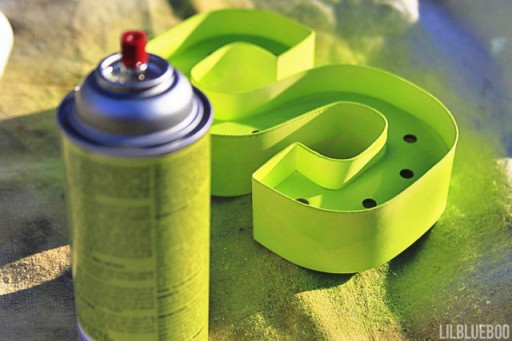 I love how they turned out: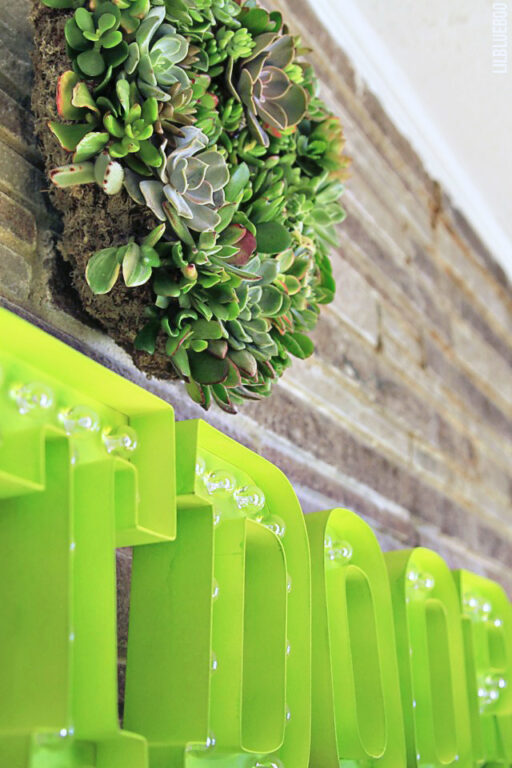 And how gorgeous is this living succulent wreath? It has to stay indoors right now so it won't freeze.  I hope I can keep it alive all year: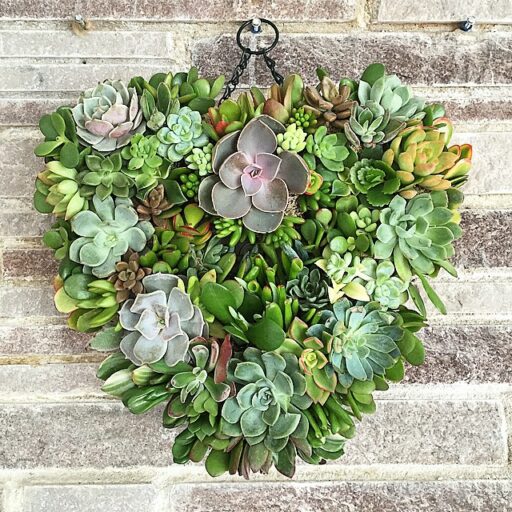 The Marquee Letters can be found here at Michaels.
The heart shaped succulent wreath can be found here at The Little Succulent Shop.