Today is the 2nd snow day this week.  Boo and I stayed in all morning and watched the resort cam of downtown Bryson where we could see Brett working on his building and the snow accumulating at the Great Smoky Mountains Train Depot. Then I asked Brett:
Hey, will you stop by the train depot parking lot and do a snow angel for us?
And I captured it:
It made our morning.
You can view the resort cams live here:
Bryson City Resort Cam (at town square)
Great Smoky Mountains Railroad Cam (at the depot below our house)
Hope everyone is staying warm today. A few views from our small town of Bryson City yesterday:
Morning snow: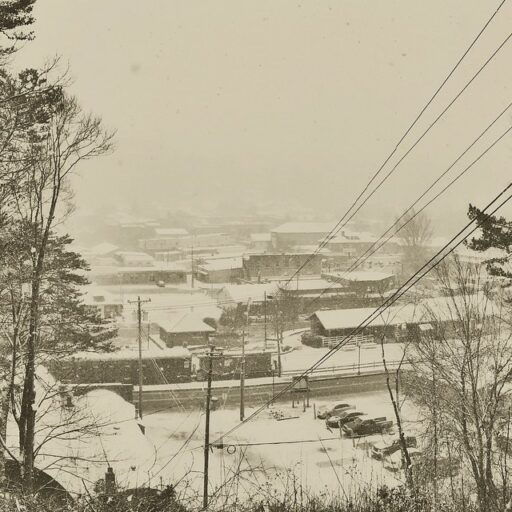 Early afternoon clearing up: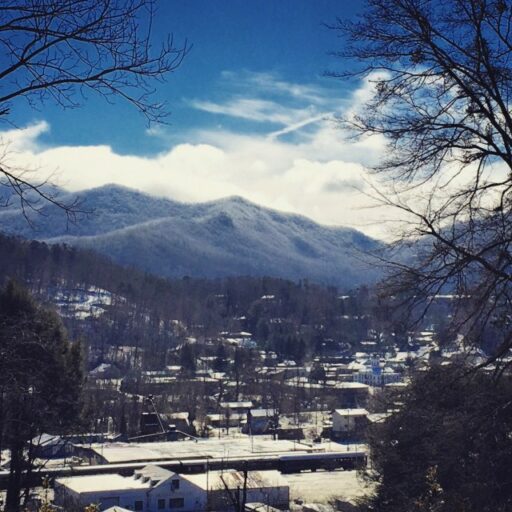 Venturing out for lunch: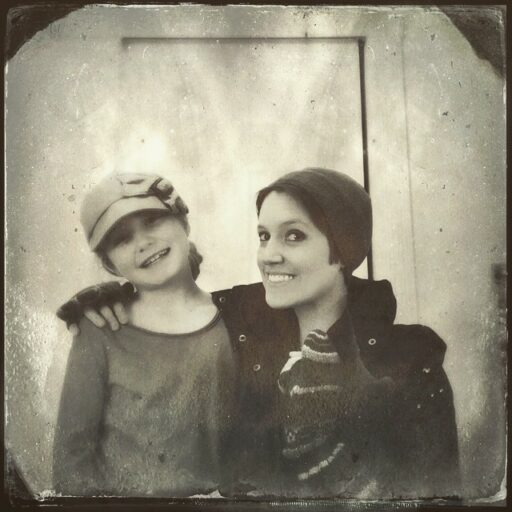 And this morning…
Snuggling in with Max who just had surgery yesterday: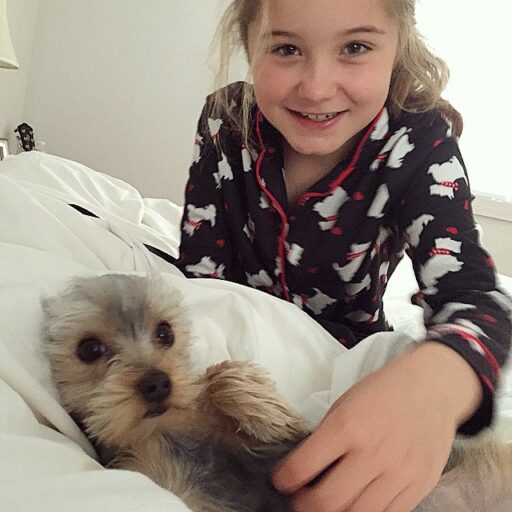 Walking to the neighbor's: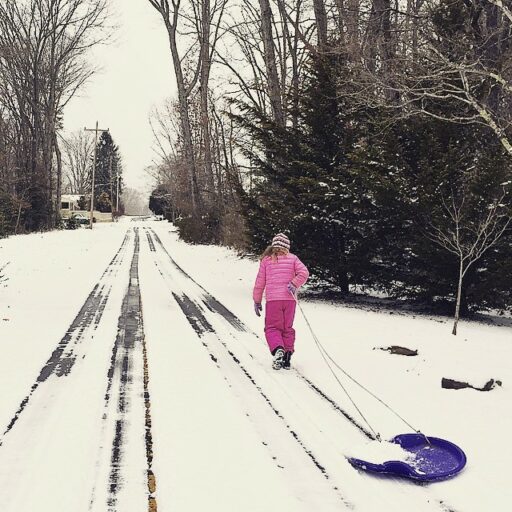 I'm just glad to be here!  I was flying back from Seattle on Sunday and my flight was cancelled from Atlanta to Bryson City.  I had just gotten off a long flight at 7pm: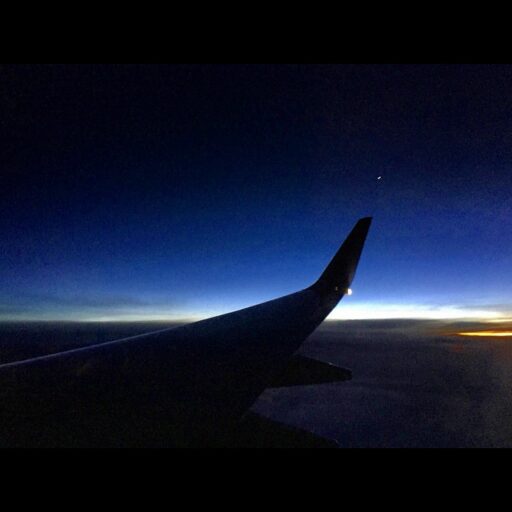 Because of the forecast I knew if I didn't get home Sunday night I wouldn't be able to get home for a few days…so I rented a car and drove the 3 hours to Asheville to pick up my truck. There wasn't a single solitary soul at the Asheville airport at 1:30am when I dropped off the rental car.  A little eery.  I cranked up Ruby, checked her transmission fluid, and drove the remaining hour and half home to Bryson City.  As I drove I thought:
I have never been so content, after navigating the cities and airports and highways and rental cars, to get into my rumbling little 1982 truck and drive the rural winding mountain roads of NC at 3am.
And this is what was waiting for me on Monday morning…our first snow in Bryson City. Probably Max's first snow ever…he's not so sure about it: