So, I think I've neglected any real update over the past few months about the house but now that we are full force into working on the outside I should probably start. When we decided last year that we would like to plant roots in Bryson City we realized that we didn't really own anything anymore since we'd sold everything in California. We decided that we would only furnish our new home with secondhand, thrift or yard sale decor and it's been a fun hunt to try and do that.
Below is our living room a while back, a messy state and we've made more progress since then, but these are the photos I have taken of the living room decor. Our friend George helped us build the book cases using the old cabinet wood in the garage….all reclaimed. The piano I found at a motel yard sale and the woman basically gave it away.  The table behind the house was found at Habitat Restore and the huge globe I also found at a thrift store. The couch and large vases are from my mother's house: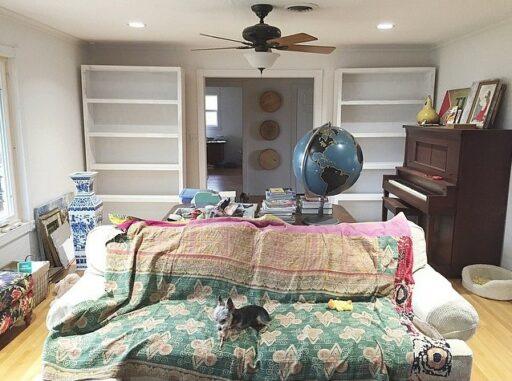 A wall of art: Brett made the "Love" out of an old pallet, I made the milk sign, the landscape I painted a few years ago as well (tutorial here) as the horse pop art re-do I also featured in a tutorial. The embroidered lion-maned Jesus was from a thrift shop. My friend Alex painted the green Chevy in an art swap we did and the Coca-Cola was from The Crafty Cowboy.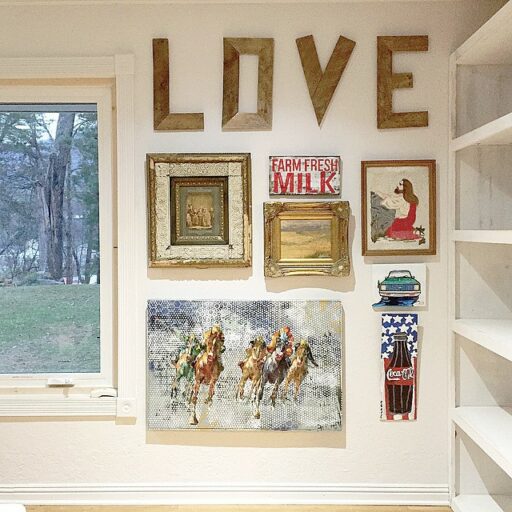 Adding some small yard sale finds into the bookshelves….I paid $1.00 for all of these: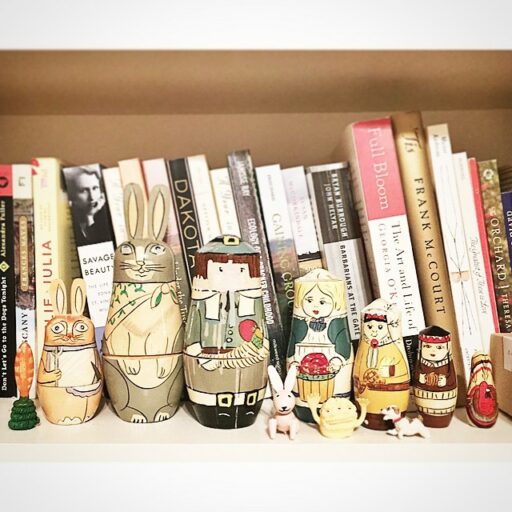 I found all of these great frames but I don't think I have room for them. I've listed them all as a set on the blue label page.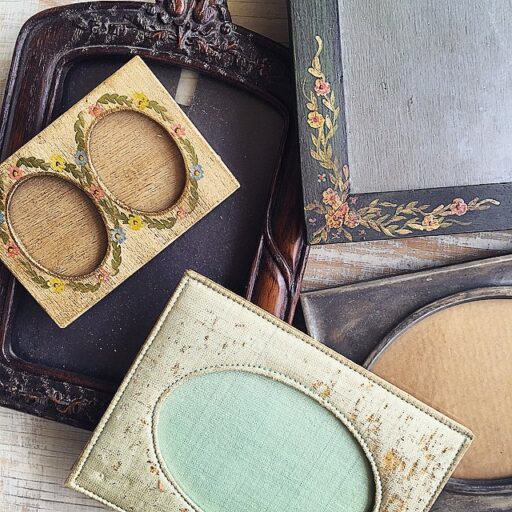 Brett made this large box using salvaged wood to hold remotes and magazines: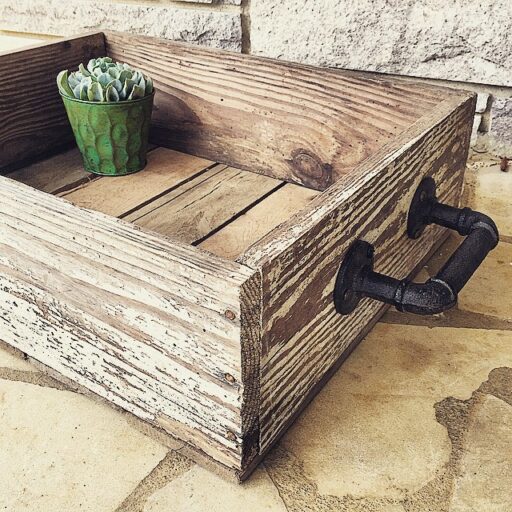 More soon! I went in to hibernation for a while with the cold weather but excited to get restarted on the house again. All house on hospital hill posts can be found here.