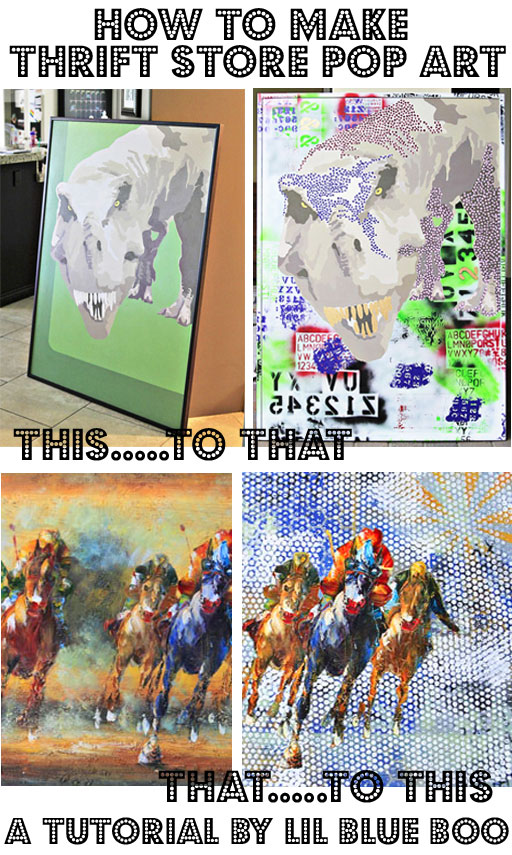 There's nothing I love more than scooping up something that someone else doesn't want anymore….and making it my own.  My friend was selling this HUGE dinosaur at her yard sale and I couldn't resist.  I knew I'd either paint over it to reuse the canvas….or maybe change it up a bit.  Mr. LBB loved the dino but Boo thought it was too scary.  So I changed him up a bit to be more of a pop art dino!
Here's the before: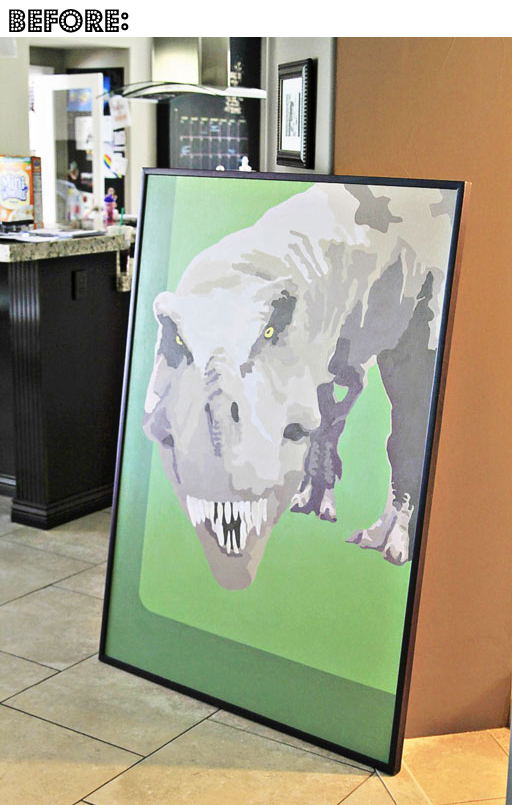 The first thing I did was use a pencil and some acrylic paint to add polka dots….or pixelate the dino: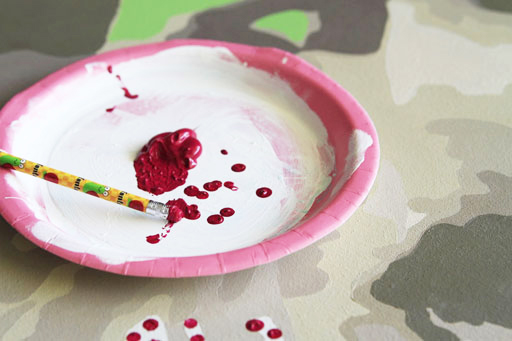 I didn't even finish full areas…..just "dotted" until my hand got tired: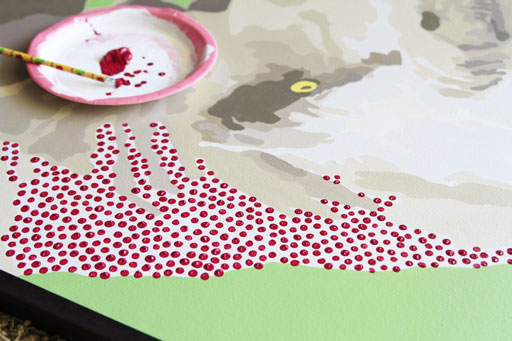 Pink is almost the opposite of green and brown right? I like opposites.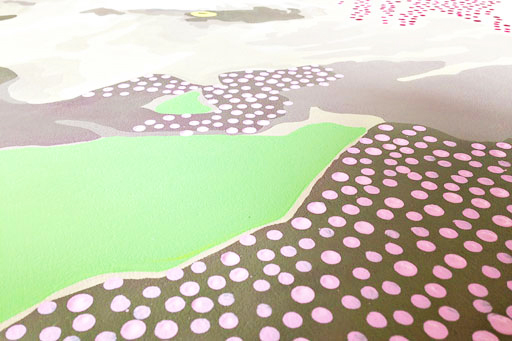 Then I used tape and paper to mask off the areas of the painting that I wanted to keep and went crazy with spraypaint and stencils: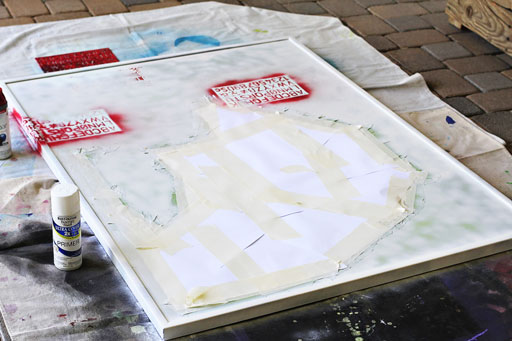 I love using the "reverse" side of the stencil once it's laden with paint: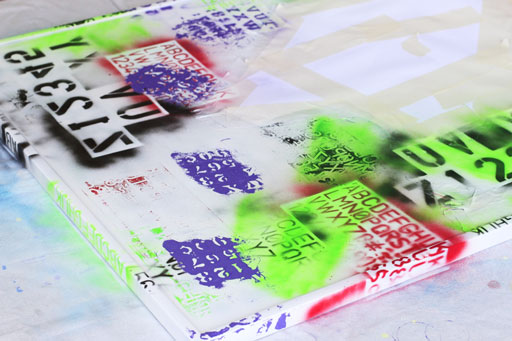 I let Mr. LBB and Boo pull off the paper and tape to reveal the dinosaur: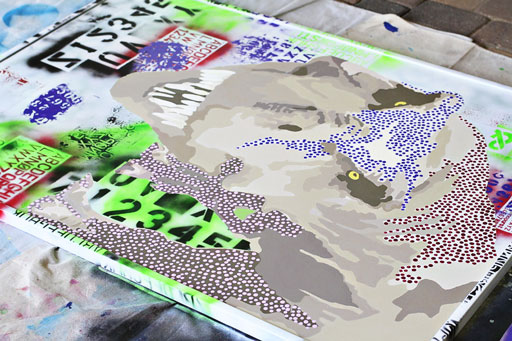 We thought he needed some bling on those teeth so I added some liquid gold leaf.  Think of it as a "dino-grill":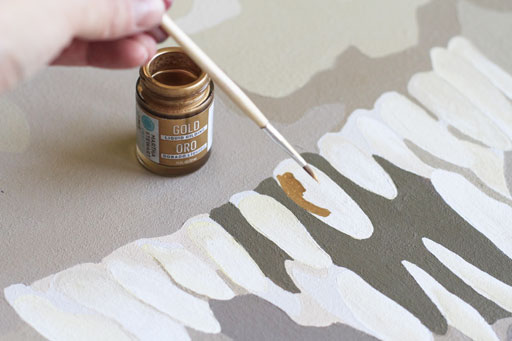 The finished "pop art" dinosaur: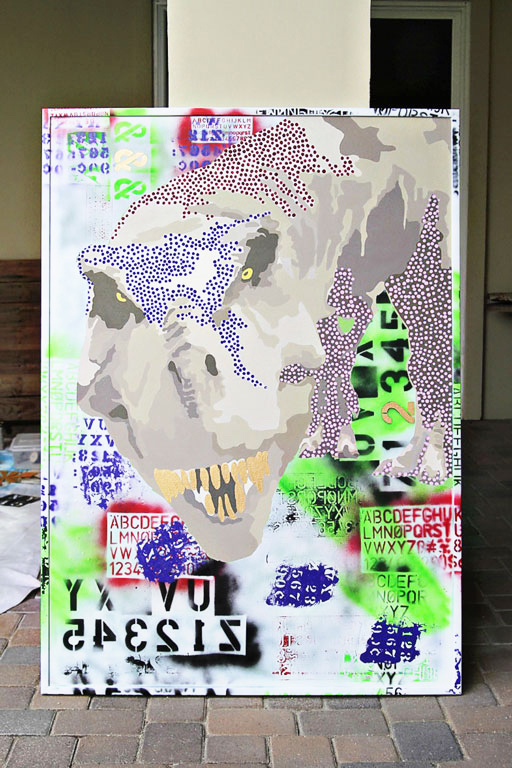 Here's a race horse painting that I picked up at a thrift store.  It was way too southwestern-themed for me…..but I loved the color of that blue horse in the front!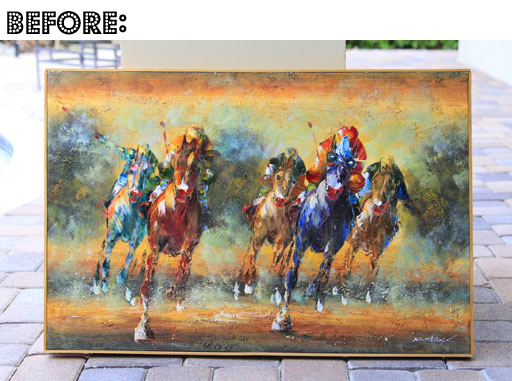 The first thing I did was to make it more of a modern gallery painting by attaching 1.5″ lattice board to the side: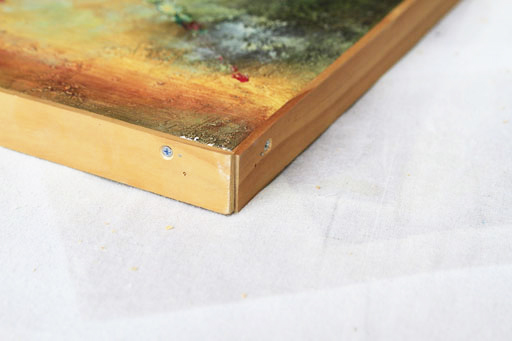 Then I carefully taped off the horses (doesn't have to be perfect!):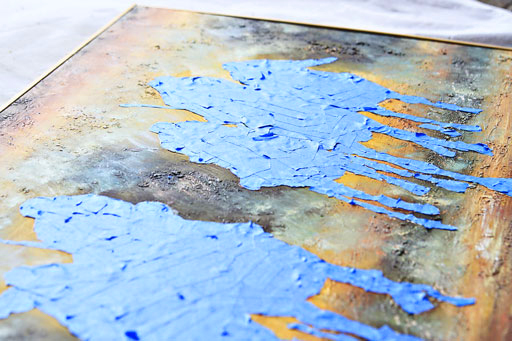 I layered stencils and bubble wrap prints over top the tape to give the effect of 3-D. Not sure where this one will go yet in the house: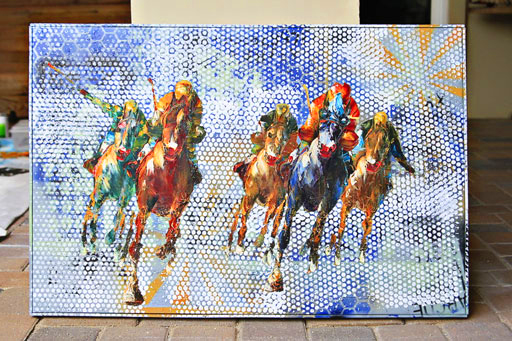 The dinosaur is in my office for right now: (you can make that Coca Cola sign too…..tutorial is here)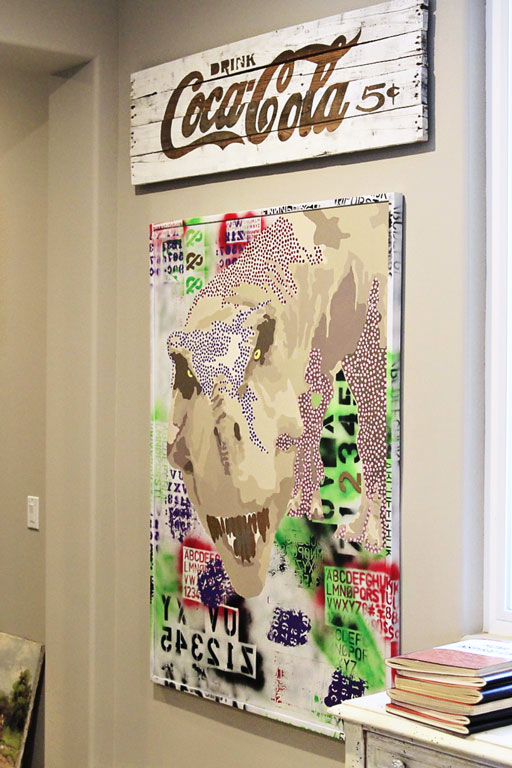 Now I hope you'll never pass by a thrift store painting without thinking "maybe I can change that up a bit!"
P.S. Make sure to sign up for my weekly newsletter.…it's where I give my weekly rundown. Your info is safe with me…..never shared with anyone else…..promise. I don't spam. Promise.