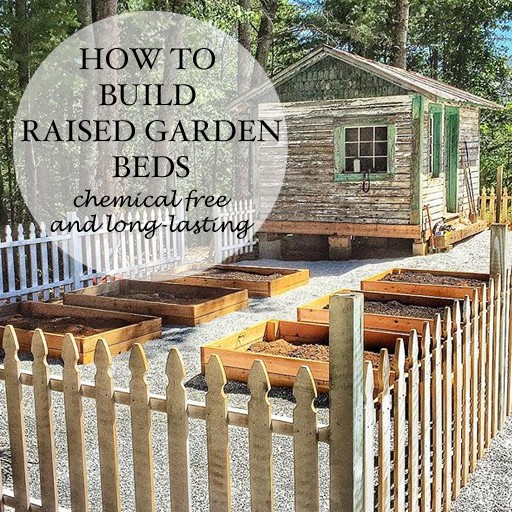 My fall garden is planted! While we were working on the picket fence for the garden around the train depot we were also working on raised garden beds:

I knew that I wanted to use cedar to keep my garden chemical free, that I wanted to stay away from pallets and any pressure-treated or chemically-treated wood: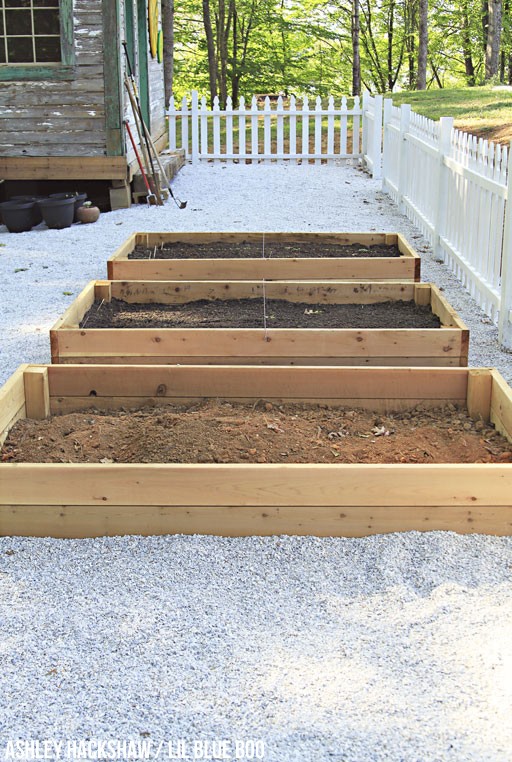 I ordered the cedar wood from Lowe's for 7 foot by 4 foot beds that would be 12″ tall.  Each bed consists of two of these 6″ tall rectangles that we cut and assembled using deck screws.  (For special widths and customized lengths check with your local Pro Services department.)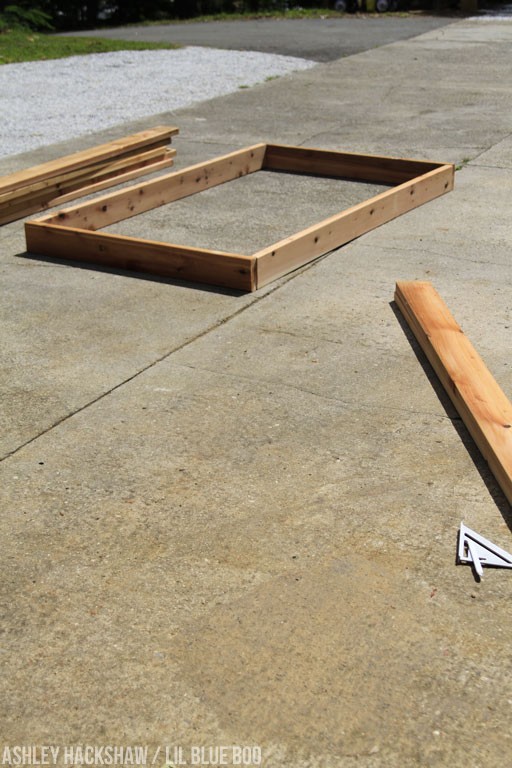 All the rectangles stacked up and ready to move towards the garden: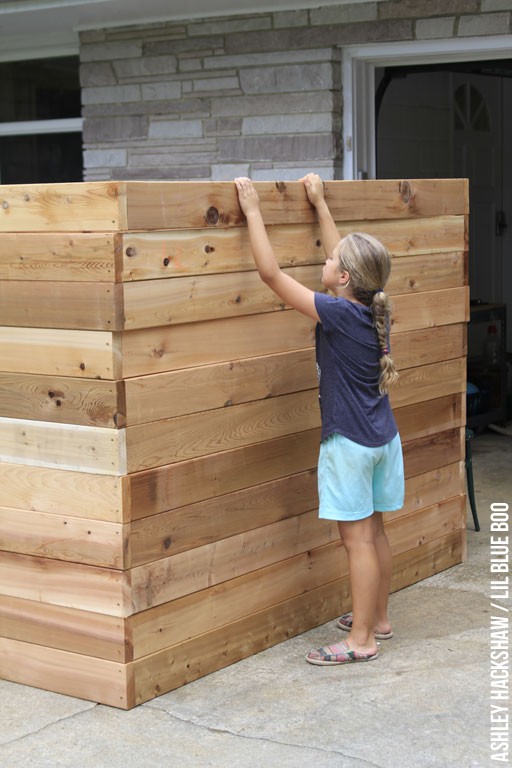 4″ x 4″ cedar posts were cut to 12″ and placed in the corners of boxes. The 3″ deck screws were drilled in high on one side…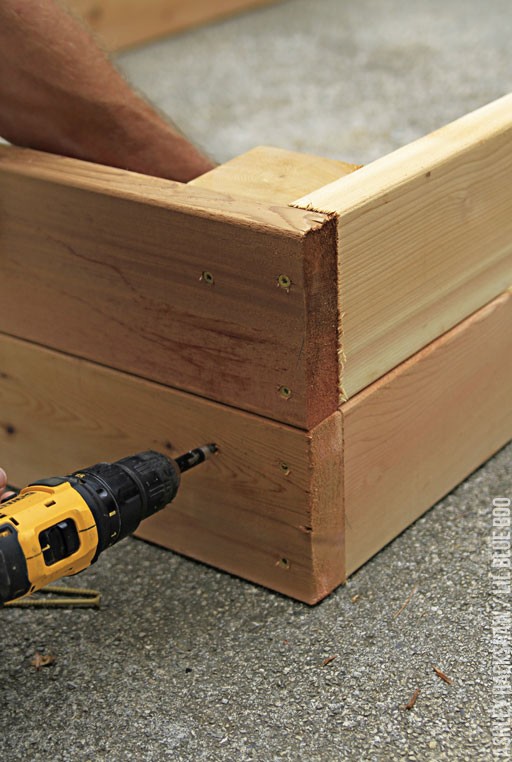 …and then low on the other: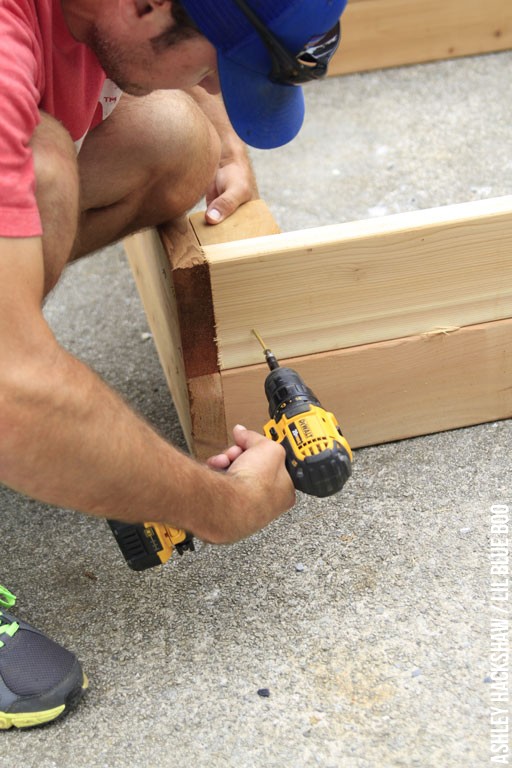 Alternated so they wouldn't hit each other: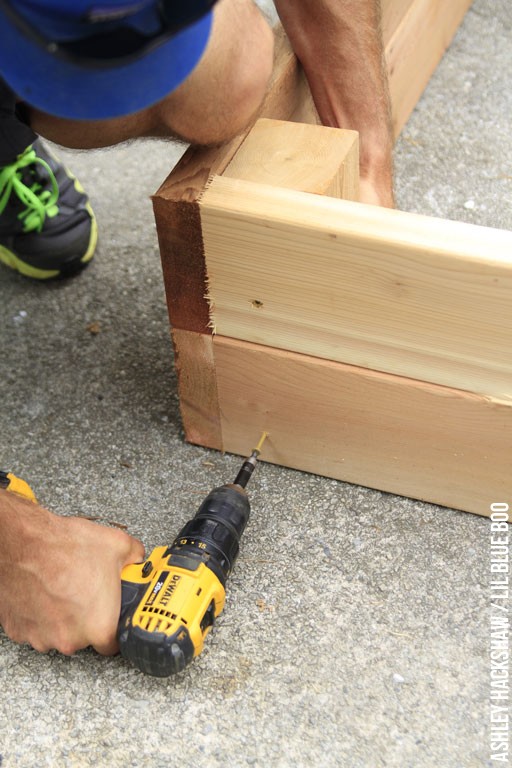 We moved them down to the garden one by one and leveled them using the existing dirt. Where there was a slope we used the post hole bar to dig a little trench for one side. If they start to move around put in a few rebar stakes at the inside corners but they aren't going anywhere right now: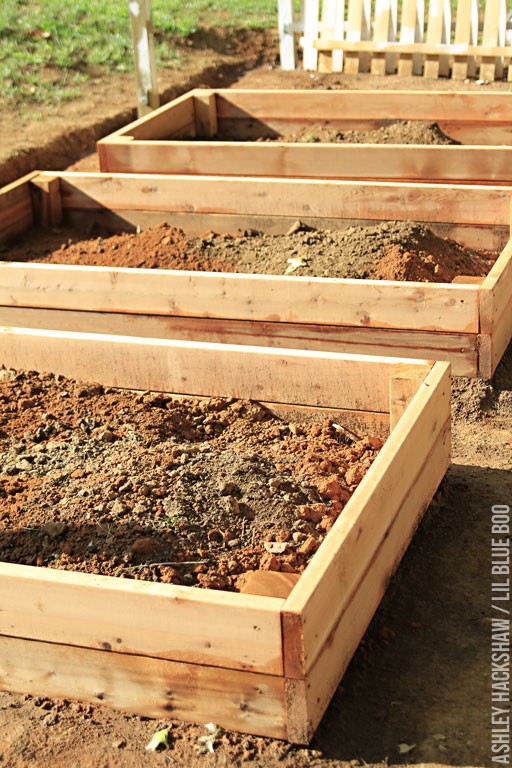 To fill the beds I used a mixture of 1/3 native soil from our yard, 1/3 manure (bagged), and 1/3 top soil* (bagged):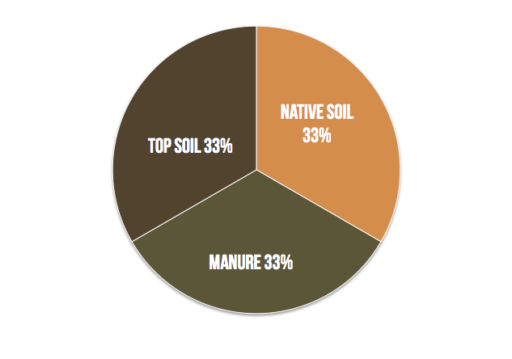 *You can also substitute Nature's Helper or really high quality compost for the top soil if you have it available.
The native soil was just tilled up in another section of the yard (where it wouldn't be missed) and added first as a base. We added more native soil to mix in with the manure and top solid: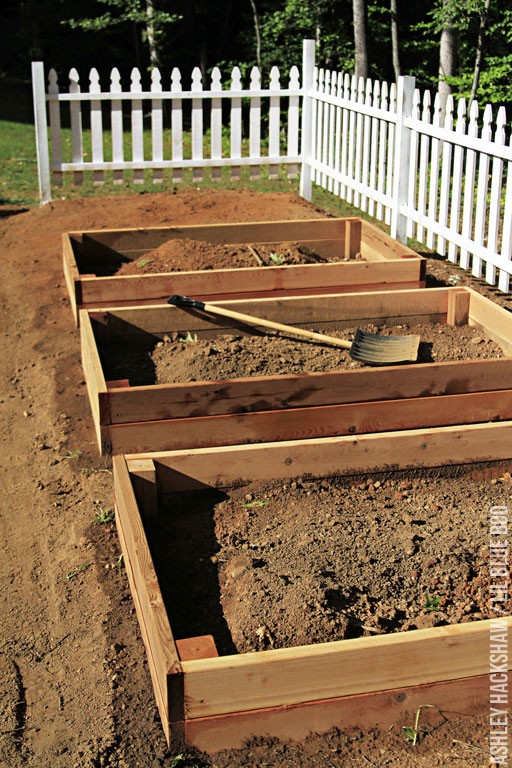 Then we added a few bags of aged cow manure and top soil: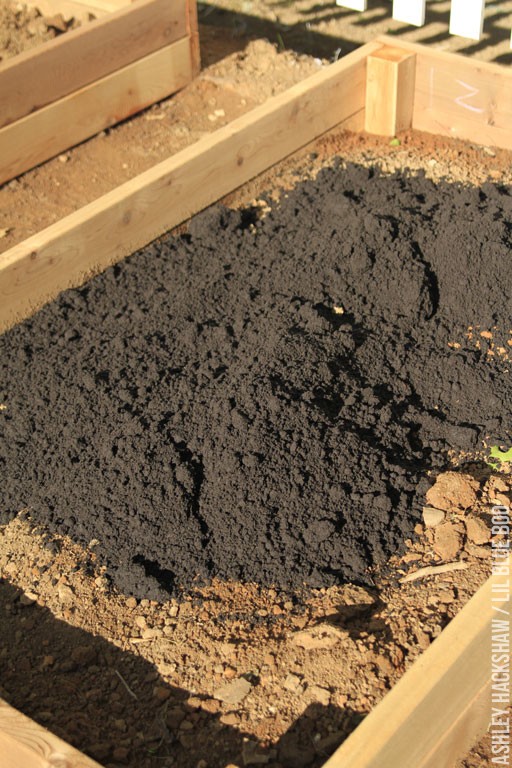 Our soil is fairly acidic so I talked to our local NC State Agriculture Agent Christy to see how much lime I should add to the soil: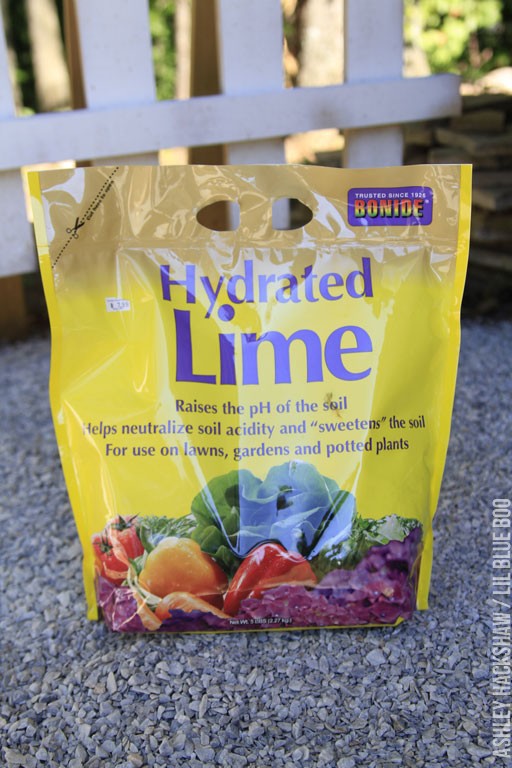 The most accurate way to add lime would be to have the soil tested for it's pH levels but the rule of thumb in the area I live in is 4 pounds of lime per 100 square feet. For each 28 square foot bed that translated to about 1.1 pounds of lime per bed. I measured it out using a small postage scale: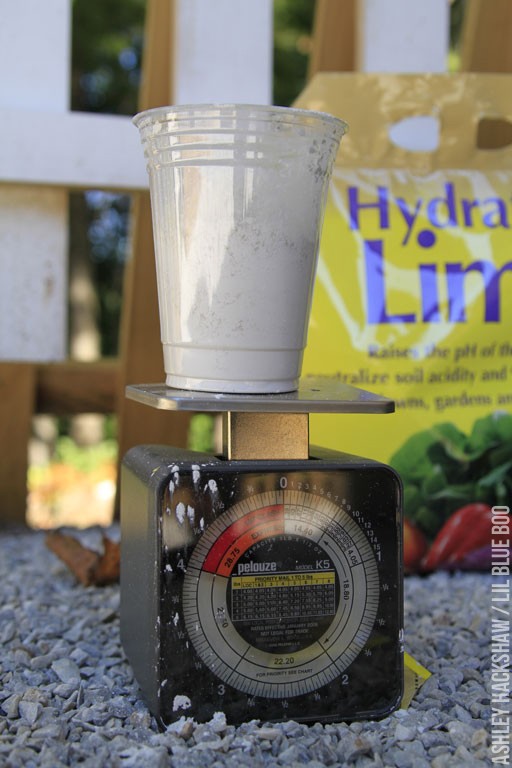 Sprinkled in the lime: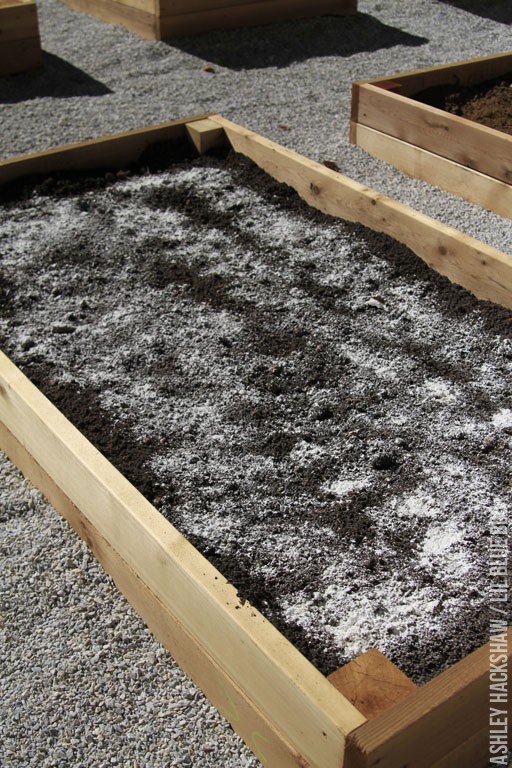 And tilled the dirt by hand to mix it all up: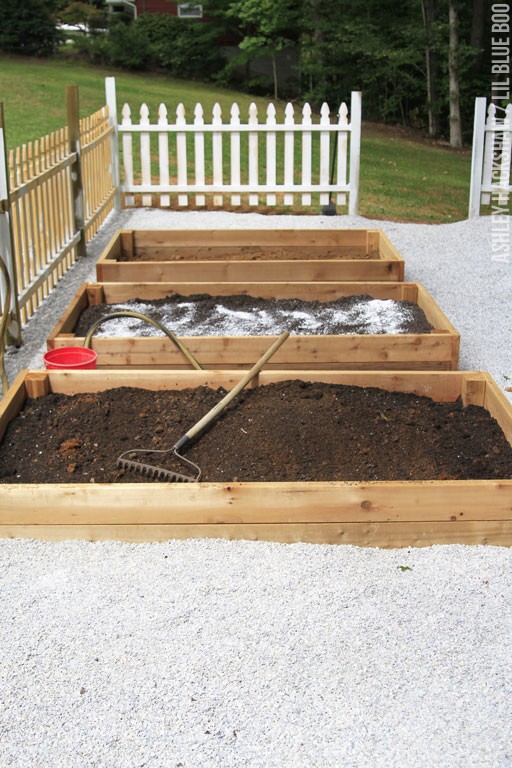 Then it was time to plant some seed for the fall garden: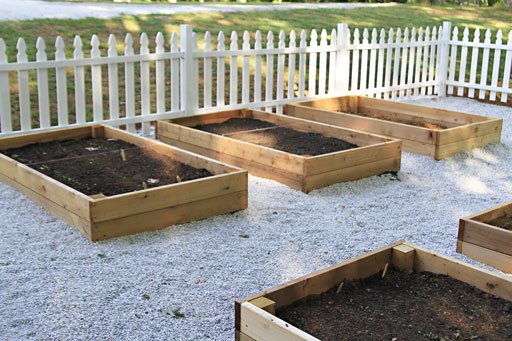 After a few days my kale plants are already sprouting!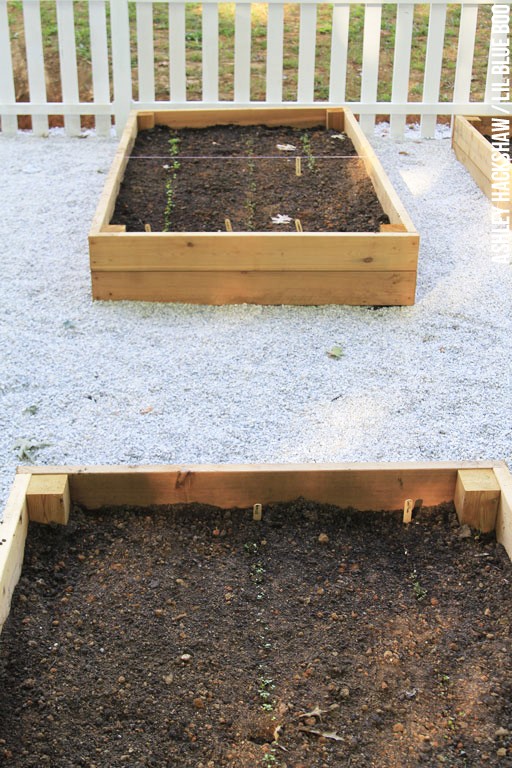 Kale is a very hardy plant in the cool weather. A great resource for fall planting can be found here.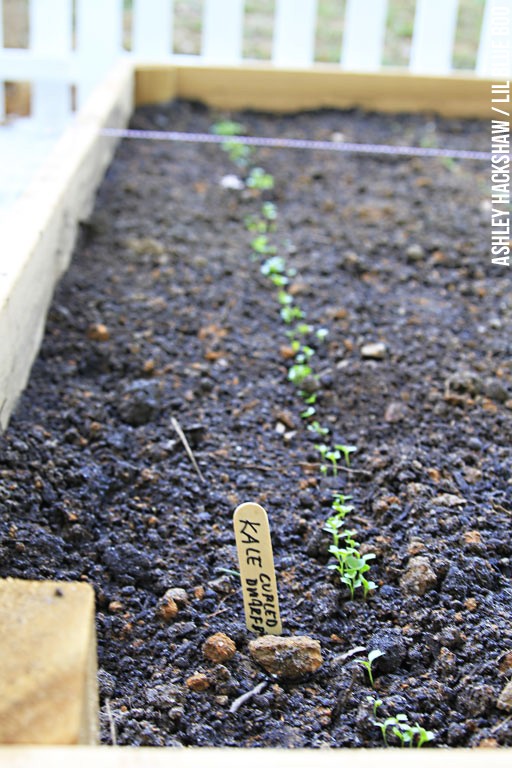 I've left a little room in the garden for more beds eventually but I'm not sure what shape those will take yet: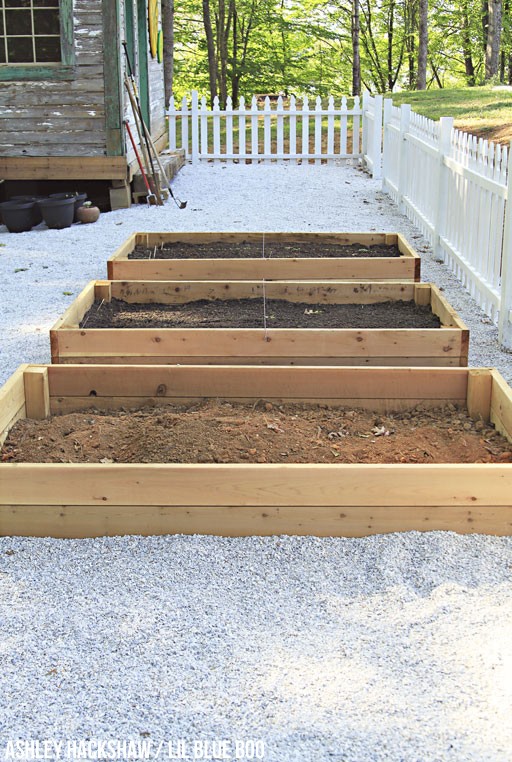 One last note:  I wouldn't suggest using pallets or discarded wood for raised beds. Many pallets and treated wood have chemicals in them that can end up in your food. Hardwoods such as redwood, cedar and juniper are great for garden beds and will resist rot. It involves a little more upfront cost but at least your garden will be organic!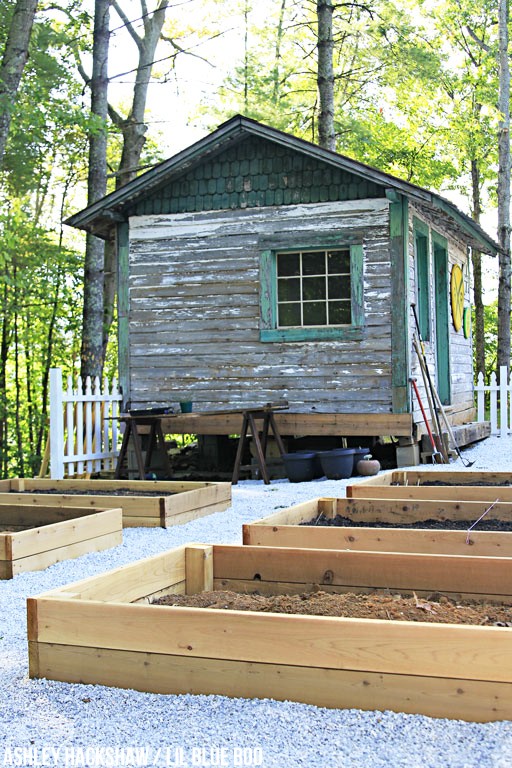 Stayed tuned to see upcoming DIY projects involving the garden and the train depot! Oh and the pea gravel…my favorite. Stay tuned for that too.
You can follow along real time at @lilblueboo on Instagram.
All the projects are indexed here:
Click here to read more about the Old Depot Project.
The Old Depot Project is sponsored by Lowe's Home Improvement.