This is my mother's Joy of Cooking and my grandmother's Joy of Cooking: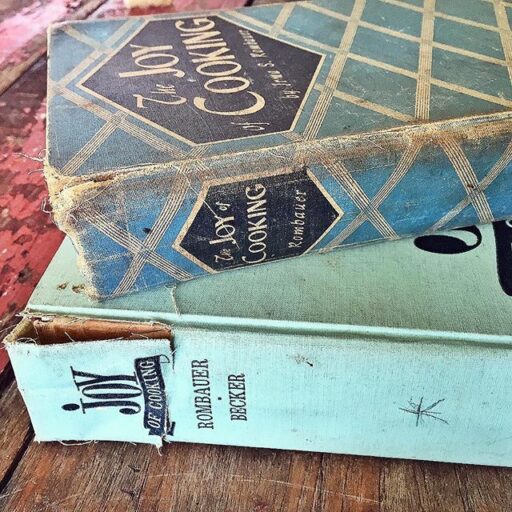 Every wonder who wrote the first cookbook as we know it?
"Up until the middle of the century instructions in cookbooks were always wonderfully imprecise, calling merely for "some flour" or "enough milk." What changed all that was a revolutionary book by a shy, sweet-natured poet in Kent named Eliza Acton. Because Miss Acton's poems weren't selling, her publisher gently suggested she might try something more commercial, and in 1845, she produced Modern Cookery for Private Families. It was the first book to give exact measurements and cooking times, and it became the work on which all cookbooks have since been, almost always unwittingly, modeled." -Bill Bryson, At Home
I feel like I'm an expert all the sudden in where things came from after reading Bill Bryson's At Home. I'll have to try to keep most of my new knowledge to myself though because I can imagine I could be very annoying at my friend's houses throwing out:
Want to know why we call this the ground floor?
Did you know the U.S. used to ship ice to Bombay? And without refrigeration, just sawdust to keep it insulated.
A machine that cut fabric sparked the first idea of mowing grass. That was in 1830, before that no one cared if the grass was cut.
Must be nice just flicking that light switch…in the late 1800's they actually had to connect the wires.
If you are looking for a new book recommendation, and haven't already read this oldie but goodie, I loved this book. It's an entertaining tour through the evolution of the modern household: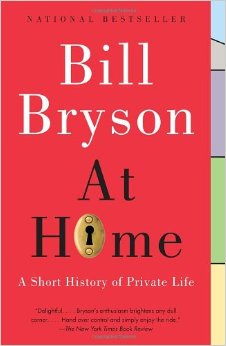 On Bryson's At Home:
"As he takes us through the history of our modern comforts, Bryson demonstrates that whatever happens in the world eventually ends up in our home, in the paint, the pipes, the pillows, and every item of furniture. Bryson has one of the liveliest, most inquisitive minds on the planet, and his sheer prose fluency makes At Home one of the most entertaining books ever written about private life." 
Another book on the evolution of a specific home that is definitely in my all time top 10 favorites: The Big House by George Howe Colt.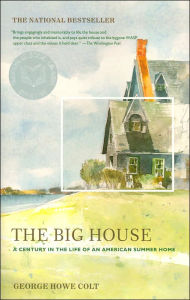 "Faced with the sale of the century-old family summer house on Cape Cod where he had spent forty-two summers, George Howe Colt returned for one last stay with his wife and children. This poignant tribute to the eleven-bedroom jumble of gables, bays, and dormers that watched over weddings, divorces, deaths, anniversaries, birthdays, breakdowns, and love affairs for five generations interweaves Colt's final visit with memories of a lifetime of summers. Run-down yet romantic, The Big House stands not only as a cherished reminder of summer's ephemeral pleasures but also as a powerful symbol of a vanishing way of life."
Every since I read The Big House for the first time I've wondered what it actually looked like in real life. Don't peek until you read the book but there's a photo at this link (along with a great article on preserving family summer houses.)