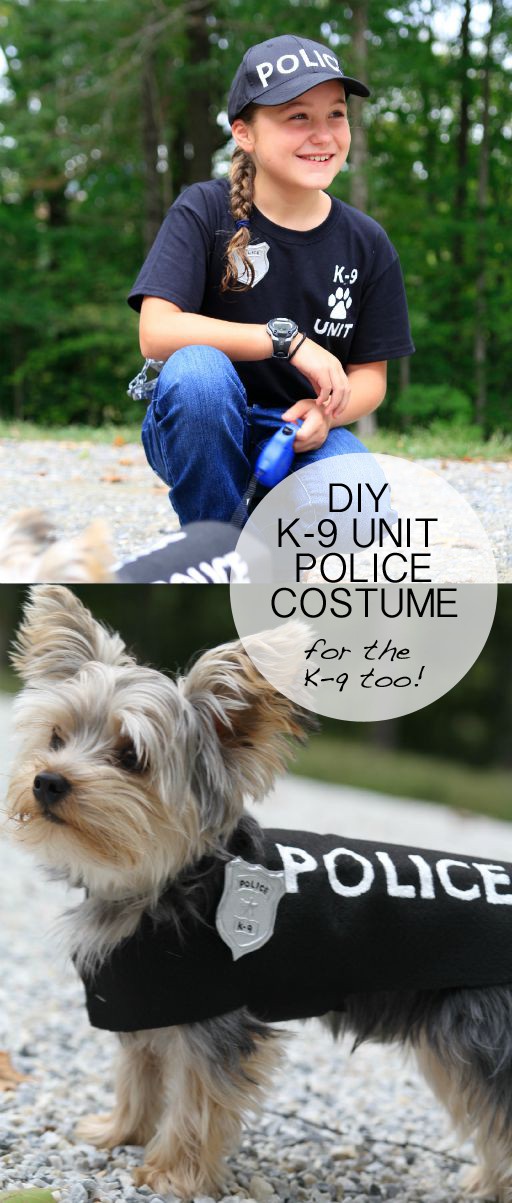 Halloween is creeping up on us…get into the spooky spirit than with a unique DIY Halloween costume! Boo wanted to make a costume this year that could include Max our dog. When I asked her why she wanted to be law enforcement she said because of Officer Tony (Swain County Sheriff's Office) who greets her everyday at school and Officer Adam (Bryson City Police) whose son is in her class.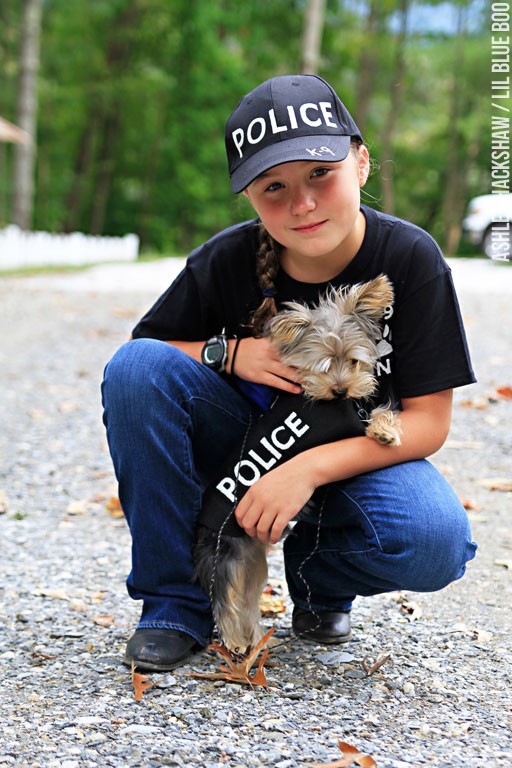 She finally decided on a K-9 Police Officer: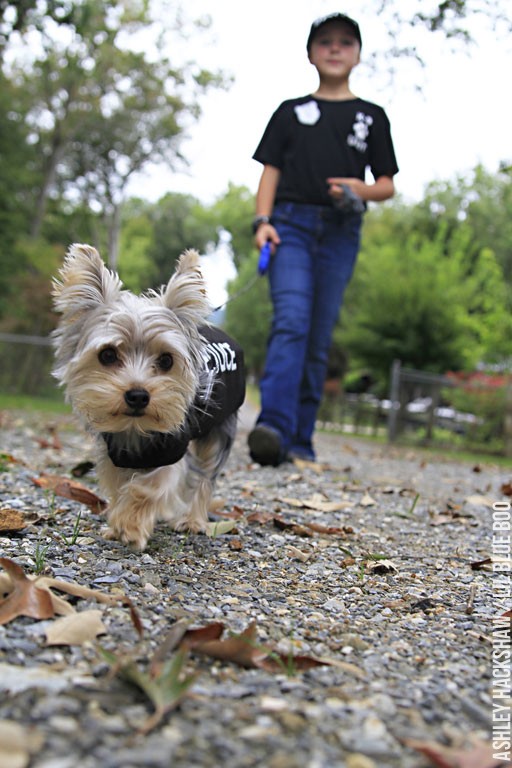 Boo and her K-9 Officer Max: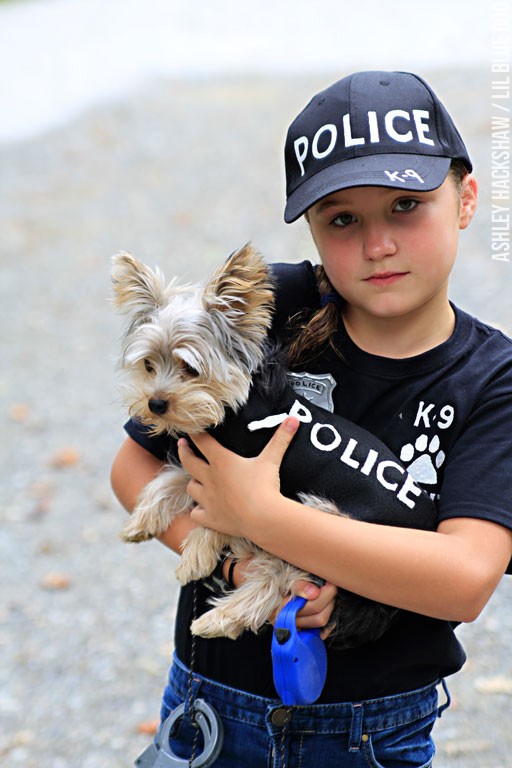 The back of her shirt: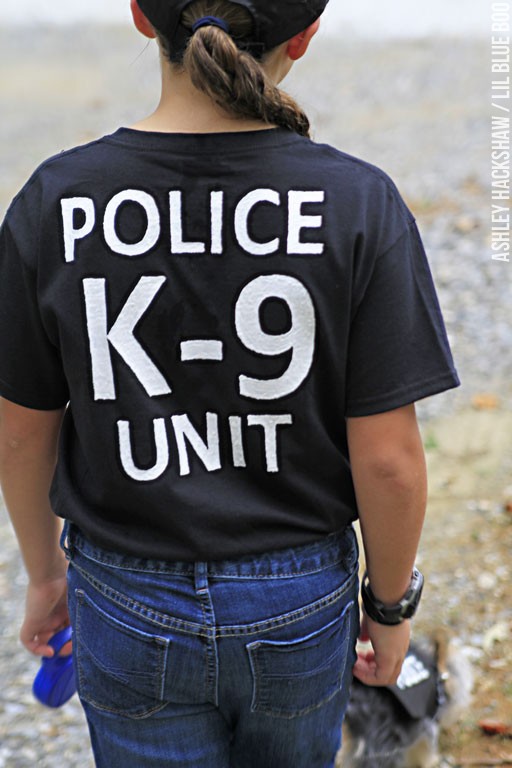 This was a really easy costume to make. Here are the basic steps:
Making the Hat: First I printed off a template that I made in Powerpoint to make sure the lettering would fit: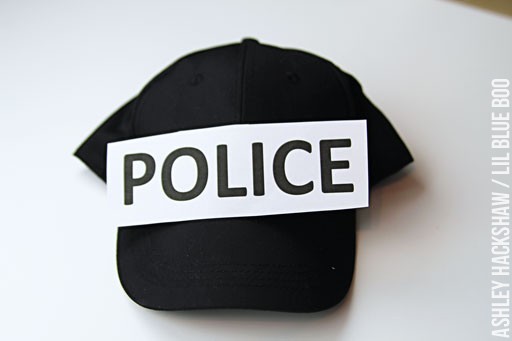 I used a black hat from Michaels and the easiest way to transfer the letters was just to cut them out and trace them with a pencil: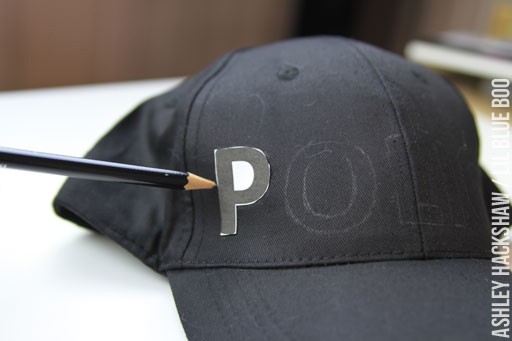 I filled in each letter with white puffy paint: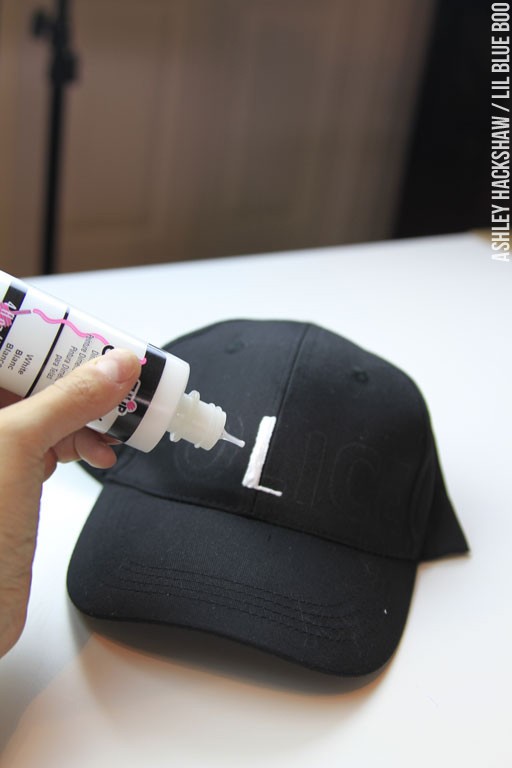 Tulip Slick: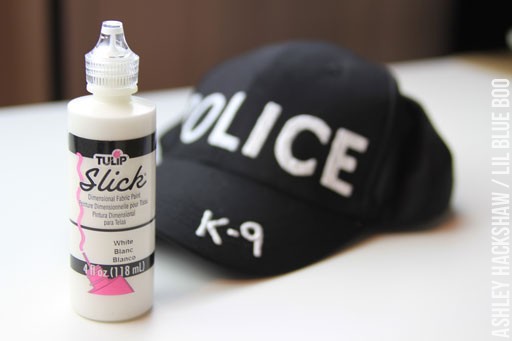 Making the T-Shirt: For the shirt, I printed off lettering and traced them over white transfer paper: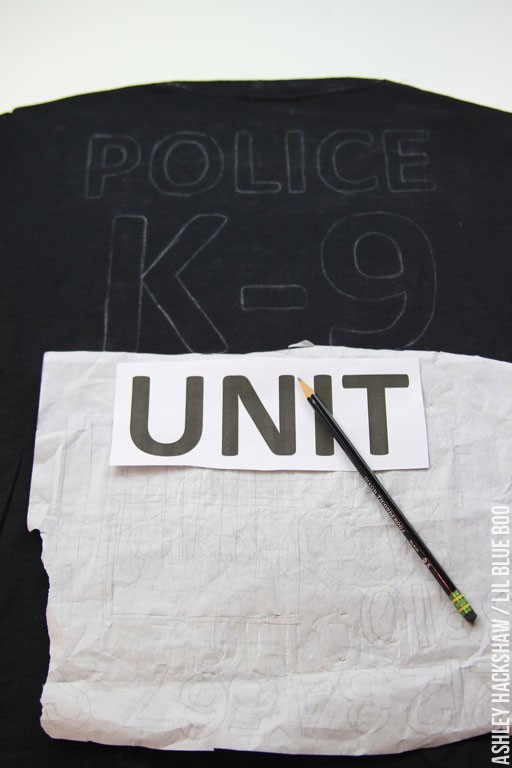 And traced and filled in the letters  with paint as well: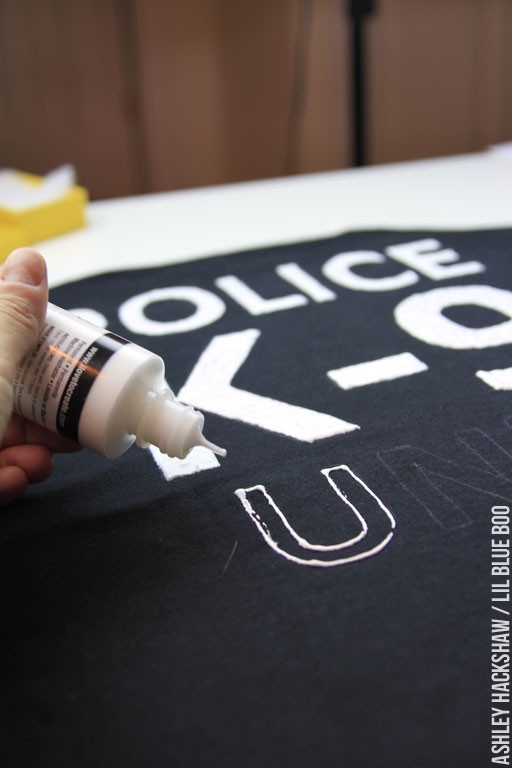 The finished shirt: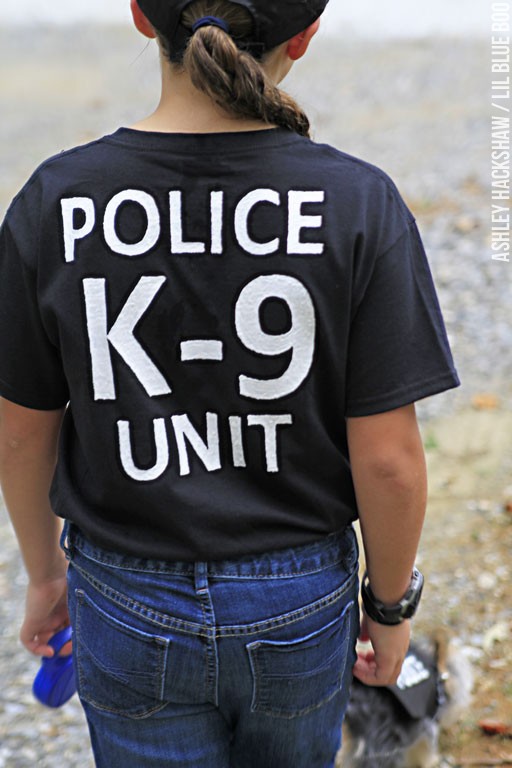 Making the Police Badges: For the badges I used an old cereal box. I sketched out a quick generic design: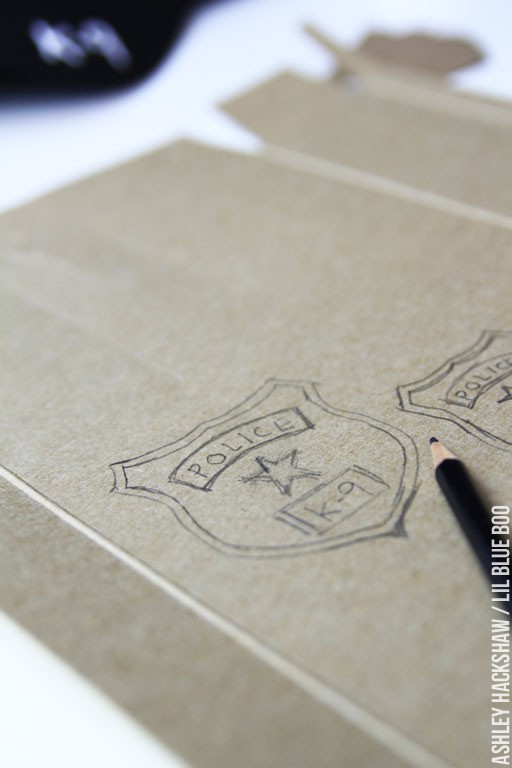 The same puffy paint that was used on the hat and shirt I used to create raised areas on the cardboard: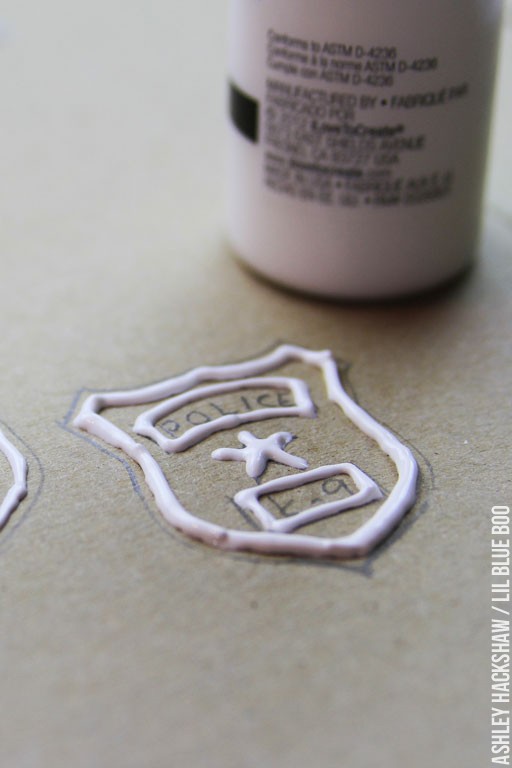 A badge for Boo and badge for Max: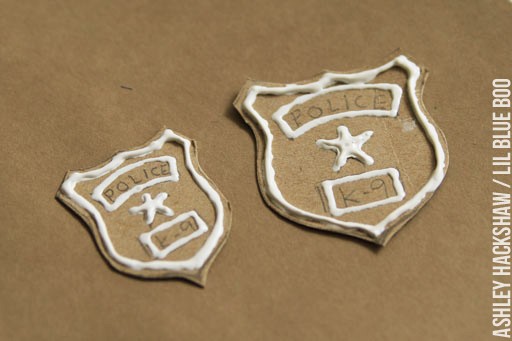 Once the paint was dry I used chrome-colored spray paint to cover the badges: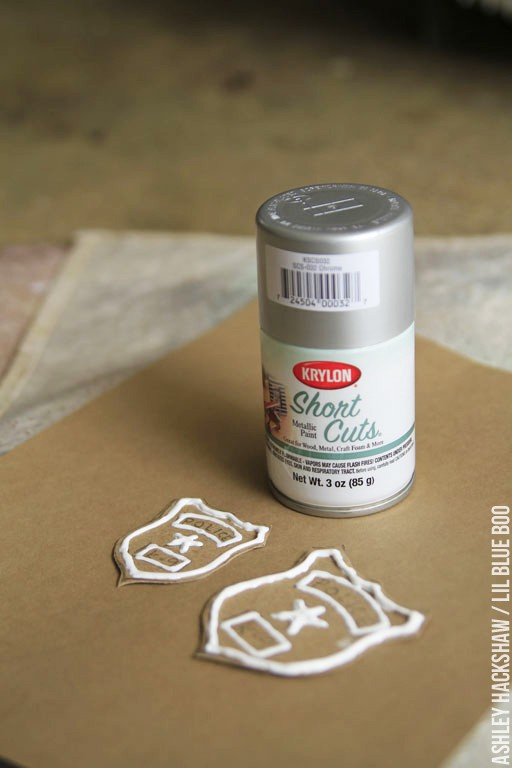 After being spray painted: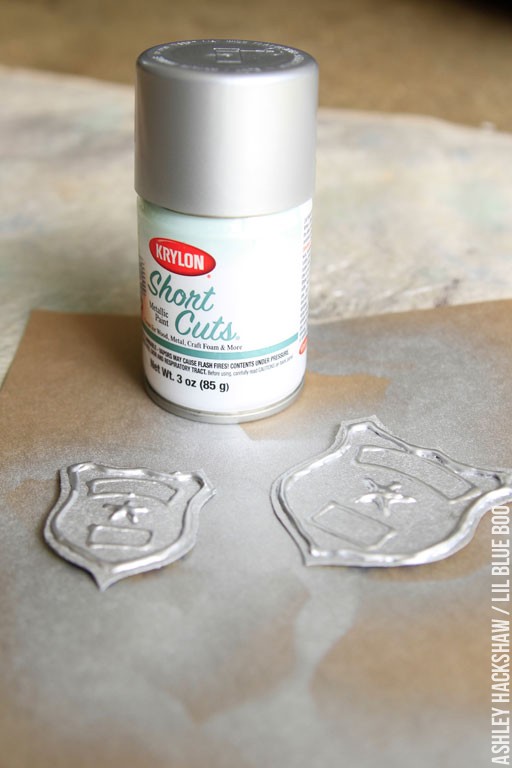 I used a small brush and black paint to add "POLICE" and "K-9". Once they were dry I added the badge pins to the back:
Making the Dog Uniform: For the dog outfit I traced one of Max's little coats onto black felt: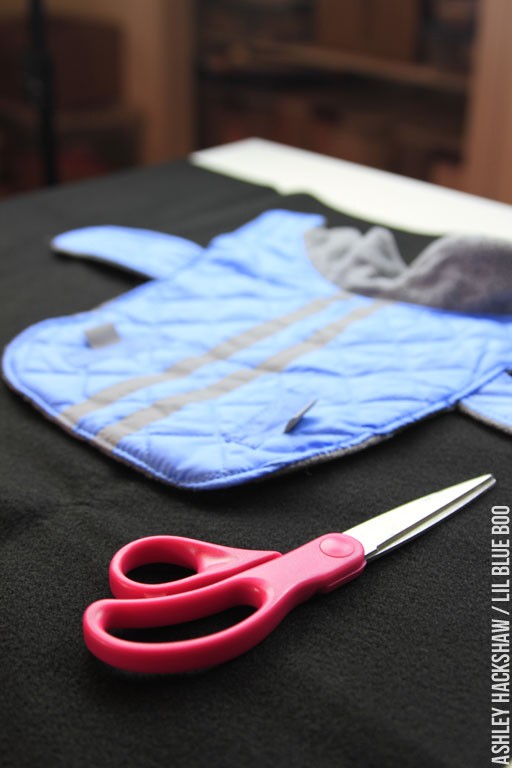 I traced "POLICE" onto each side: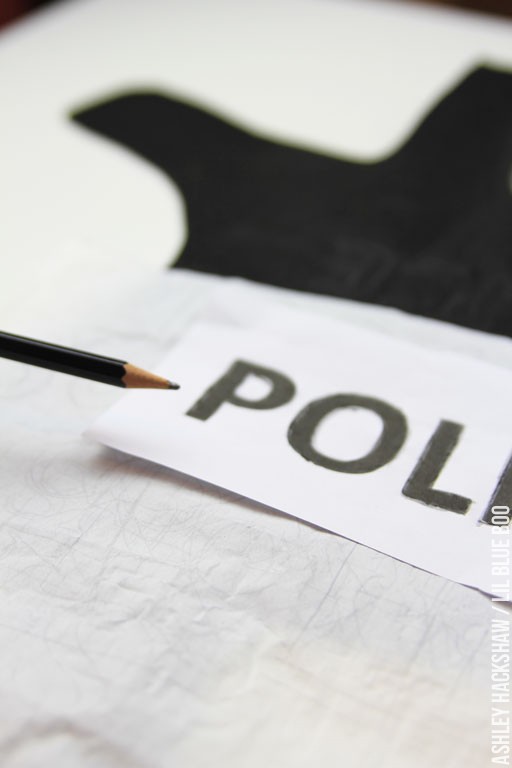 And puffy paint to create the letters too: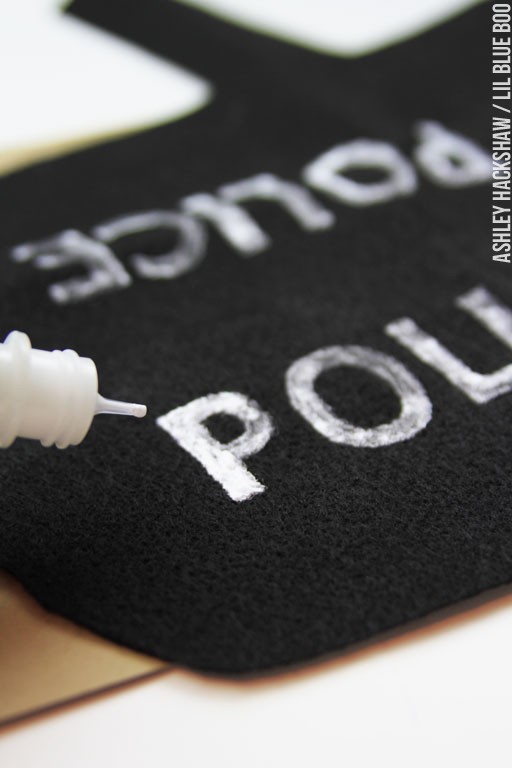 Staples close the front: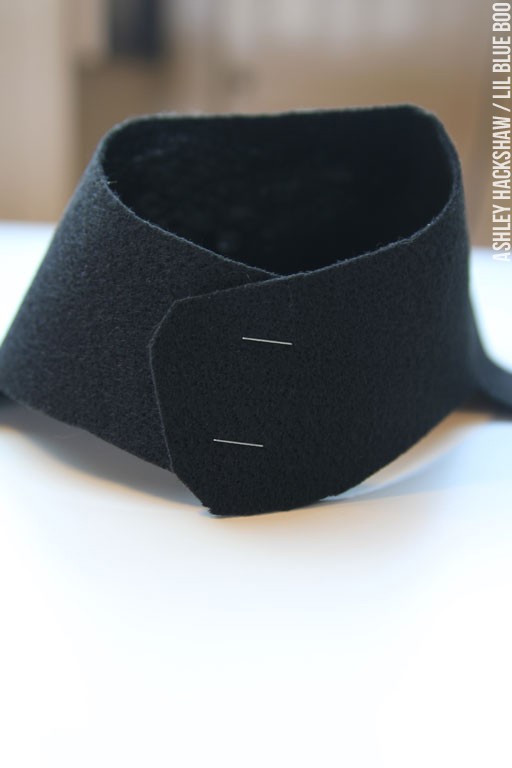 Adhesive velcro tabs were used for the bottom straps, but only on one side because the tabs will stick to felt: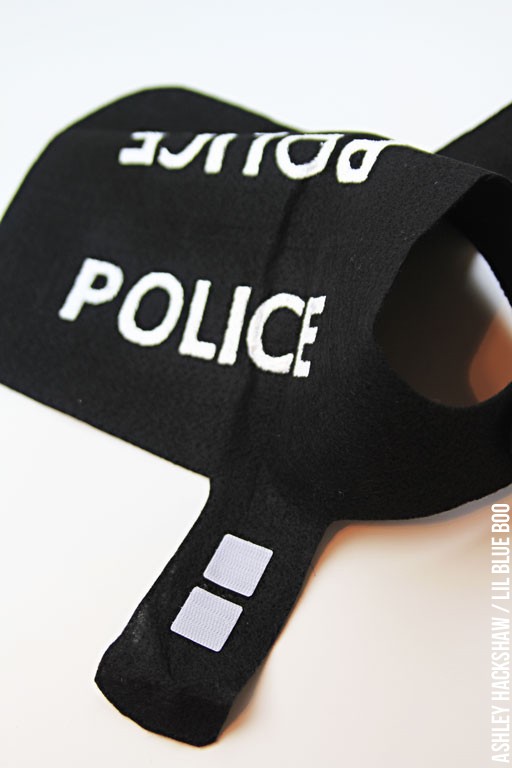 Max with his new police outfit: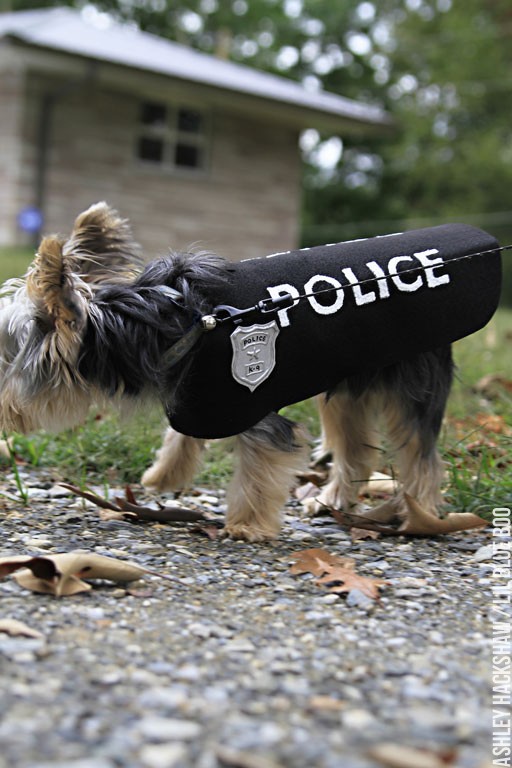 All of the costume pieces: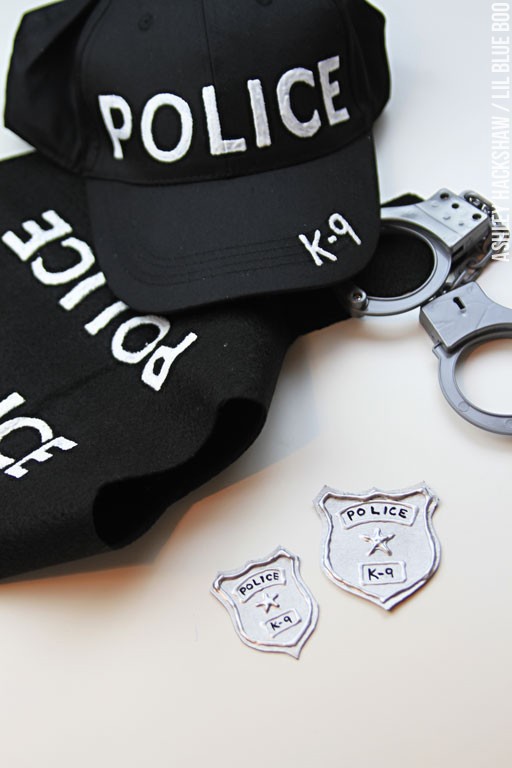 My little K-9 Officer and her sidekick: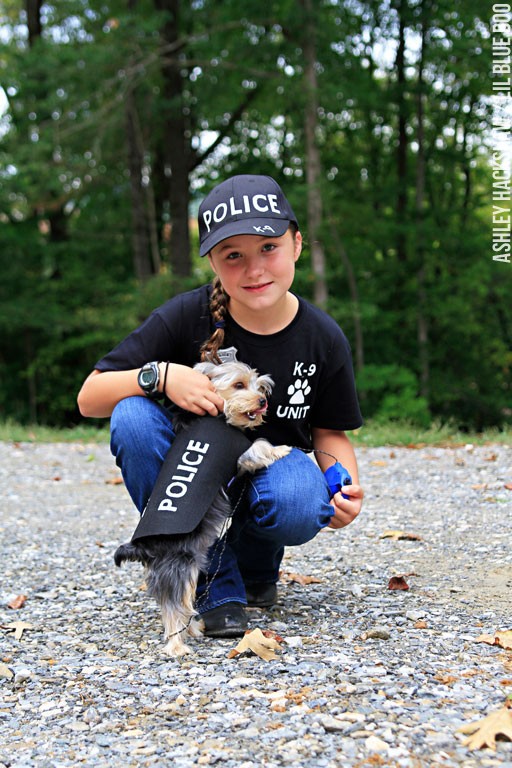 They make a pretty good team: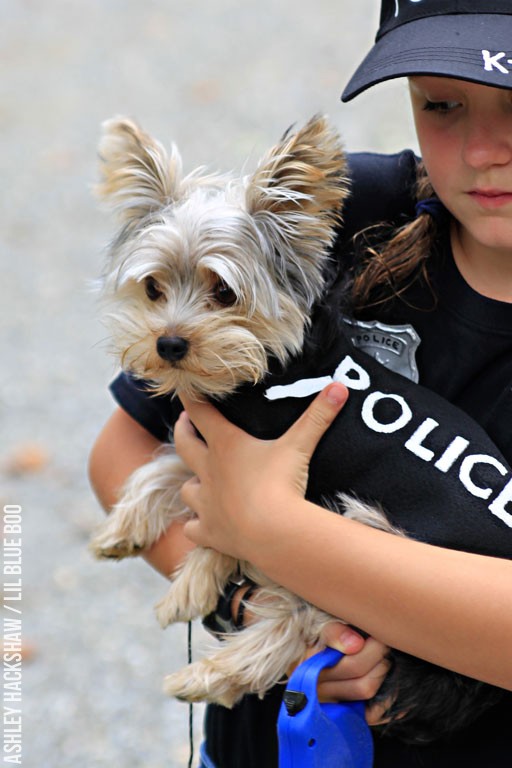 This guy is just sniffing for candy though, he has a one track mind: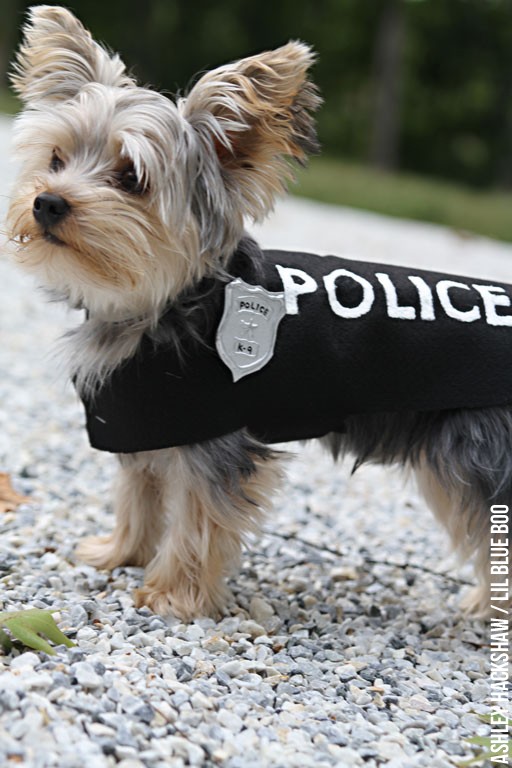 But at least they get to do it together this year: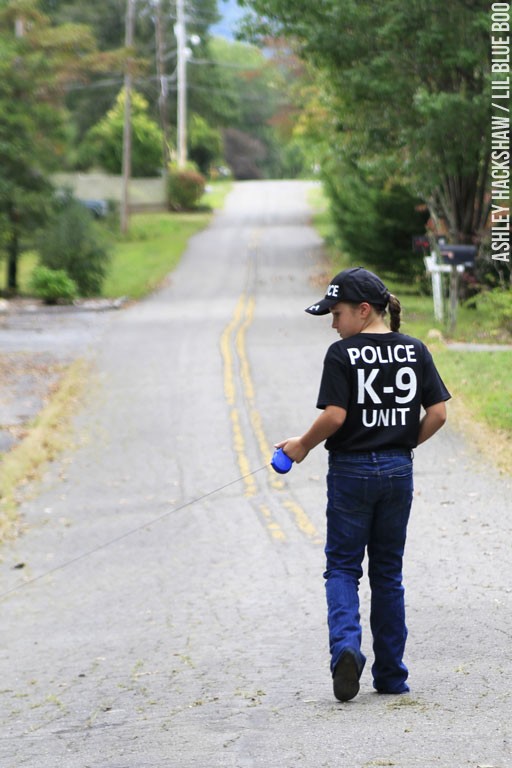 I think Max loved his costume more than Boo liked hers. We might have to make him a few more: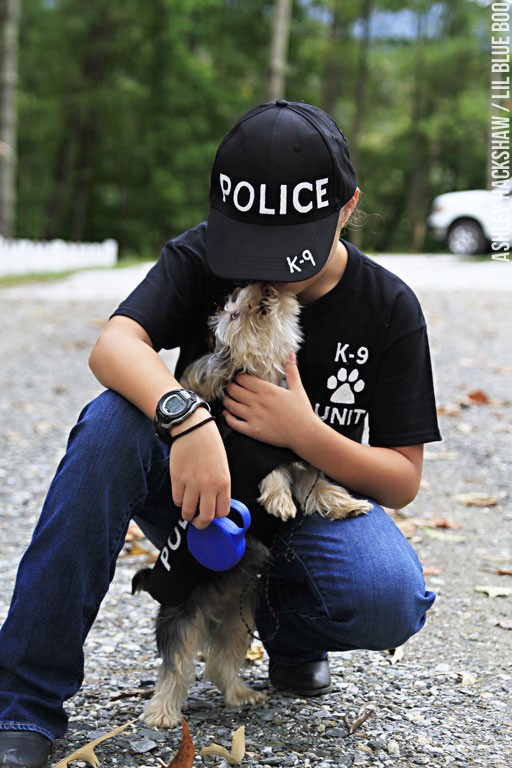 He's been a great heart mender since Diesel died a few weeks ago: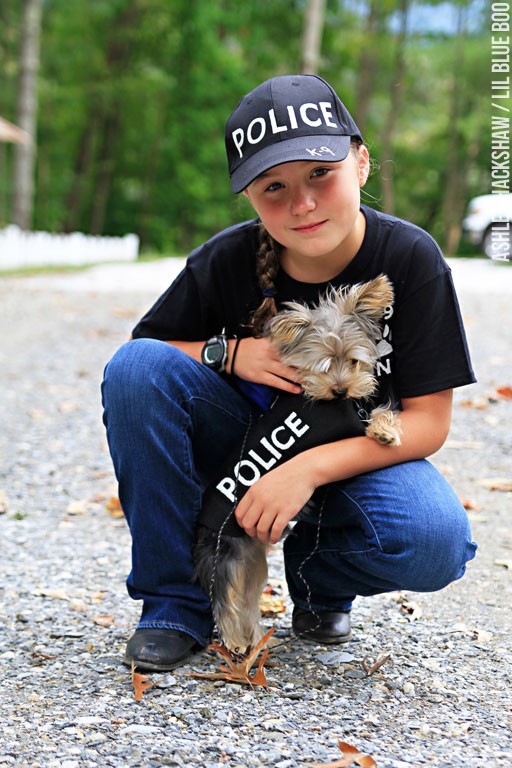 Don't forget last year's costume if that's on your DIY list: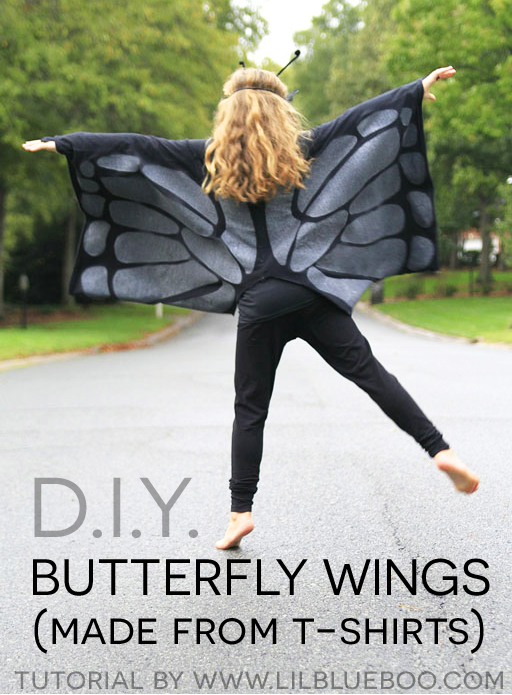 More from Michaels:
Michaels has great products and inspiration to help transform your yard, classroom or living room into a spooktacular space this year!
Whether you're into spooky sights, playful pumpkins or giggling ghouls, the Michaels.com Halloween project page has tons of ideas for DIY Halloween costumes and décor.
Still haven't decided what you're going to be? Check out the other 49 DIY costumes from the Michaels Makers and you might just find the perfect one for you, your kiddos or your beloved pet this Halloween– they're to die for!