I found pressed flower petals in this old 1947 copy of A Little Treasury of Great Poetry. I love when that happens. The petals mark the pages of "The Lady of Shalott" which always reminds me of Anne of Green Gables. I wonder how long they've been there?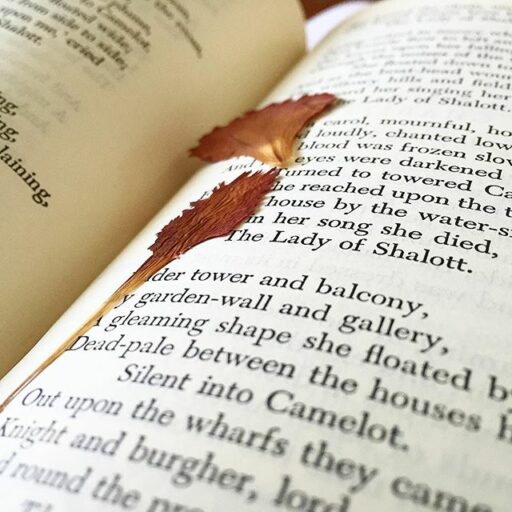 Once I found a plane ticket in a book. Someone flying from Cairo to Amsterdam:
I found a handwritten poem on a card too but I've misplaced that now. One day I'll find it again.
Have you ever found anything in a book?