Yesterday I shared the stuffed animal storage solution for Boo's room. Now onto the Lego storage…because let's be honest it can be hard living with Legos. Boo has all these different Lego sets and once they are built she likes to keep them that way. We needed some type of shelving that would keep them organized, but we also needed a way to store all of her loose Legos.  This shelving set from Michaels has 16 different sections and ended up being the perfect solution: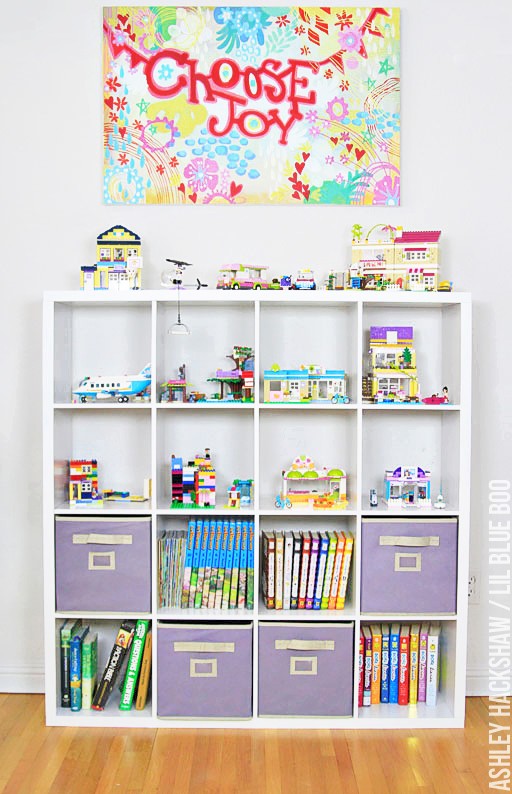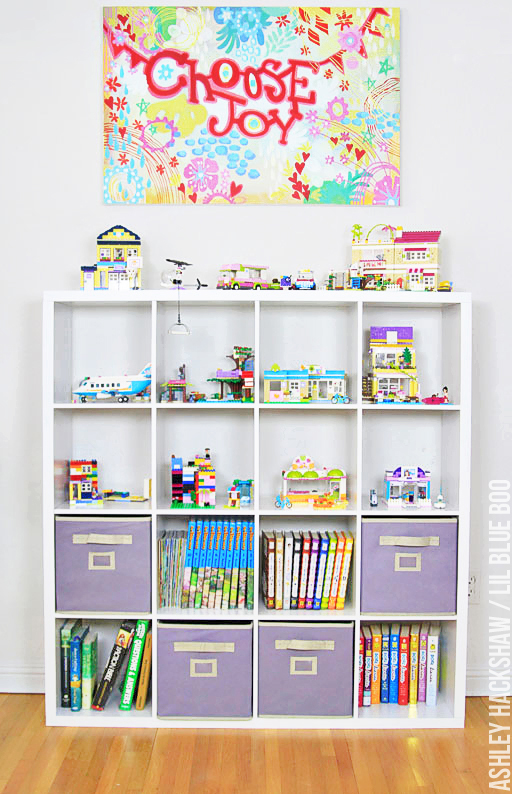 She can keep the Lego sets separate and pull them out as she's playing with them: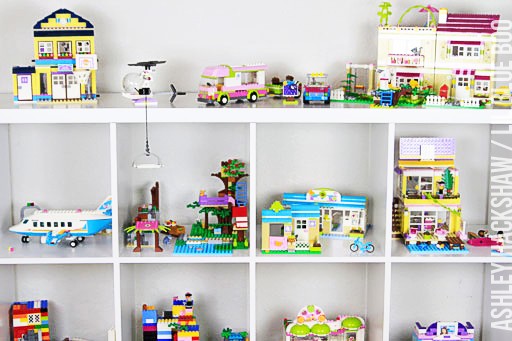 The long top shelf is great for displaying some of the larger sets that might not fit in the 12″ x 12″ compartments: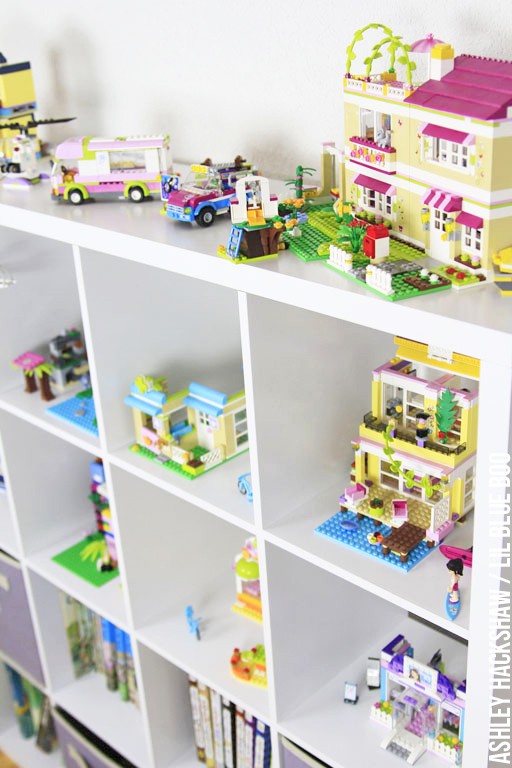 We used to store Legos in plastic bins, put away in her closet, but the new narrow shelf is much more efficient. Not to mention it's a very attractive way of displaying them out in the open. I ordered the 16-bay shelf straight from Michaels.com, on sale right now: The Recollections Craft Storage System. 

(Important: if you have a young child be sure to secure the shelf to the wall to keep it from falling over should they attempt to climb it!)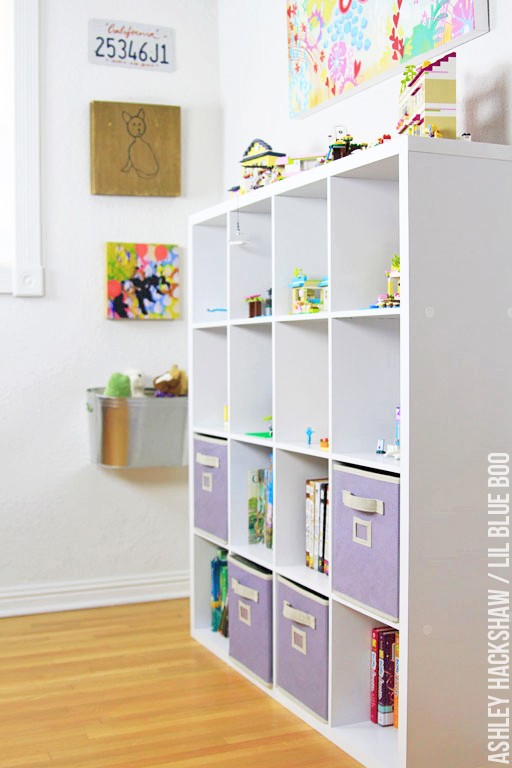 We used fabric bins for some of the bottom shelves and they hold loose Lego pieces and all her assembly books. Her book sets fit into the other boxes: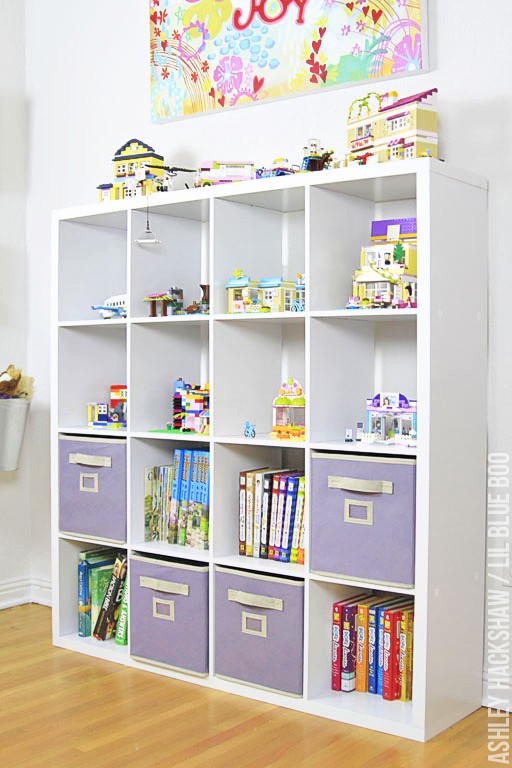 Sometimes she plays with the Legos just as they are without taking them out: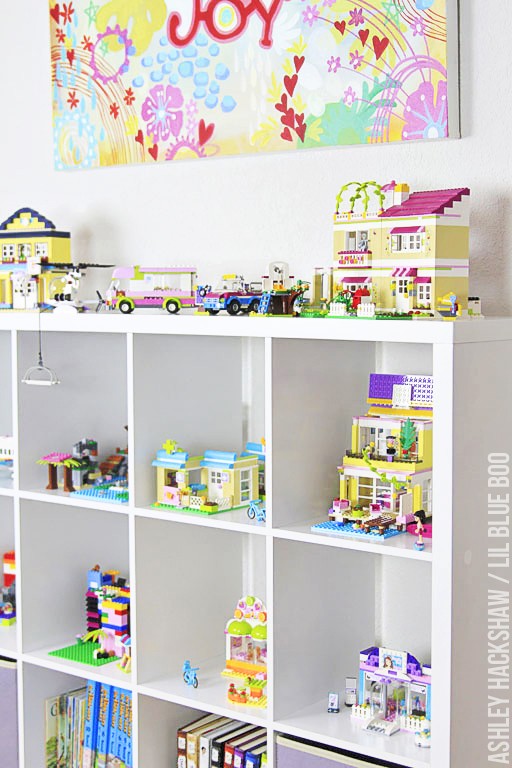 But they are all easy to put away if she does end up scattering them around the room.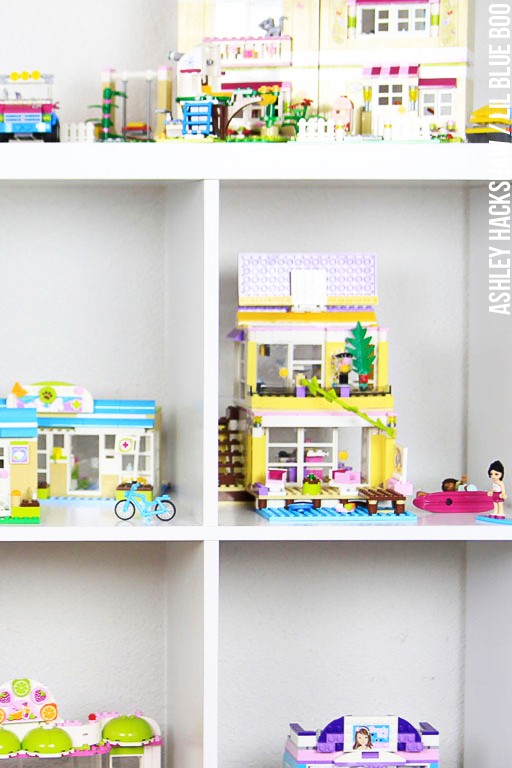 This part of her room looks so neat and colorful now! The best part is if she ever outgrows Legos or wants to focus on something else we can easily change the theme of the shelf to something else.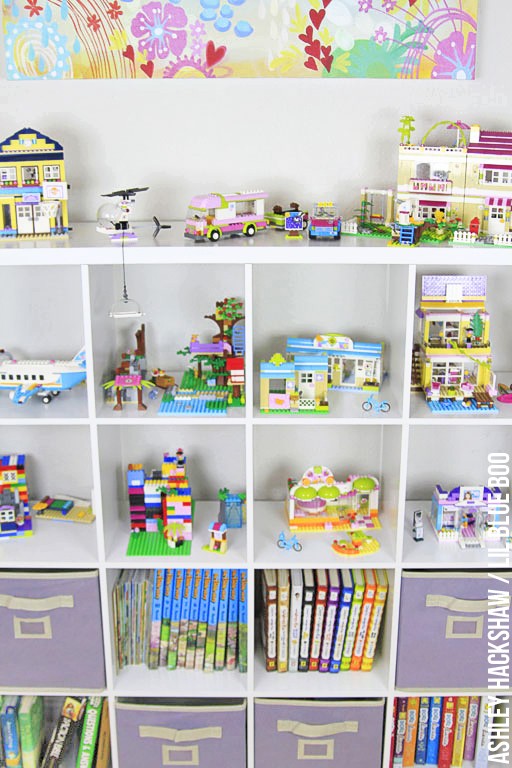 So are you inspired to organize your own space? Start the year off right! Michaels has tons of products and storage supplies that can be used to decorate and inspire creativity in any room of your house or office.
Michaels just launched a new line of storage and organization product called Cre8ted Spaces available in stores now and it has tons of different colors, bins and office supplies – with more than 300 new items in 4 coordinating colors, you have to check it out!
If you don't know where to begin, you can always take a look at some of the fun storage projects on Michaels.com or the other 49 makers' ideas on The Glue String for tips on designing, organizing and decorating their favorite places!