Happy New Year! Today is the first day of a new amazing year of creative projects with Michaels.  January's theme is organization…and the challenge was to organized a favorite space. We decided to tackle stuffed animal storage!
Boo loves her little stuffed animals, the only problem is they end up all over the place. I had to come up with a storage solution that kept them off the floor and (mostly) off the bed. I decided to do something similar to our snack storing solution we used back in the desert, the hanging of metal bins on the wall: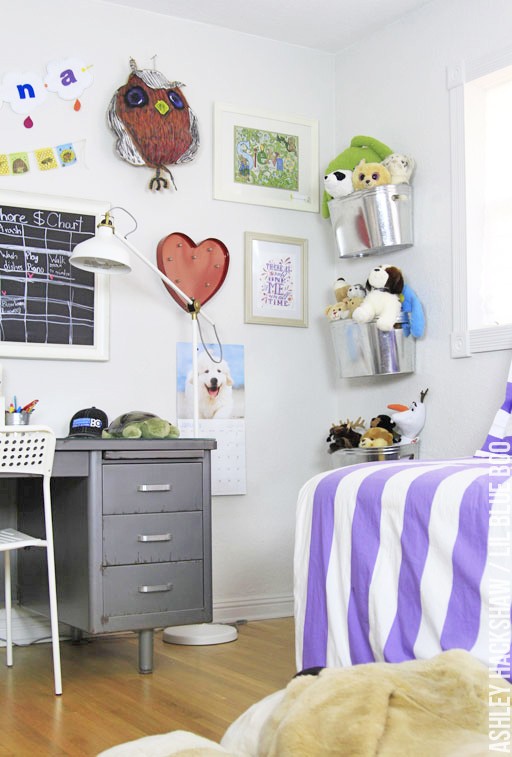 I love the result…especially that it's a quick cleanup if you are a good shot from across the room: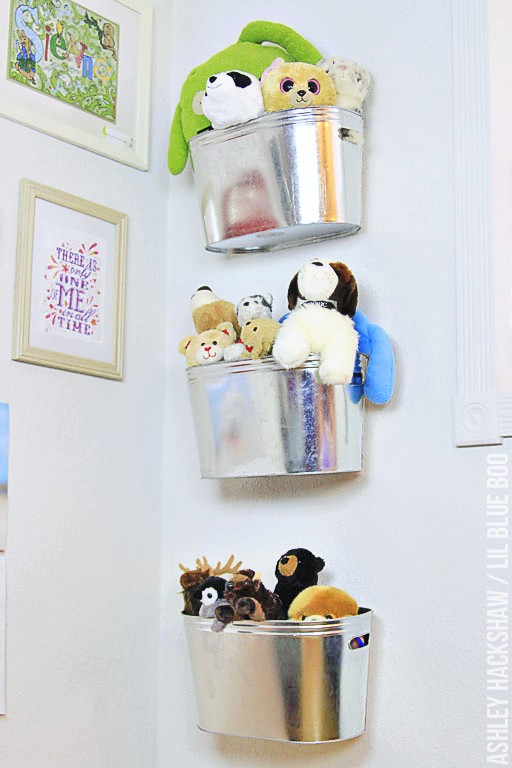 They all look so cute peeking out don't you think?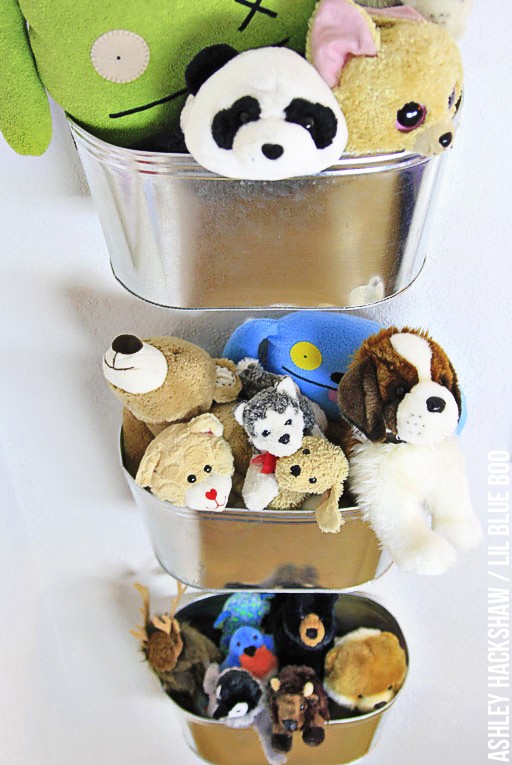 The zoo has finally been contained:
You can see the process I used here to hang the bins…when I used them in our pantry for snack organization: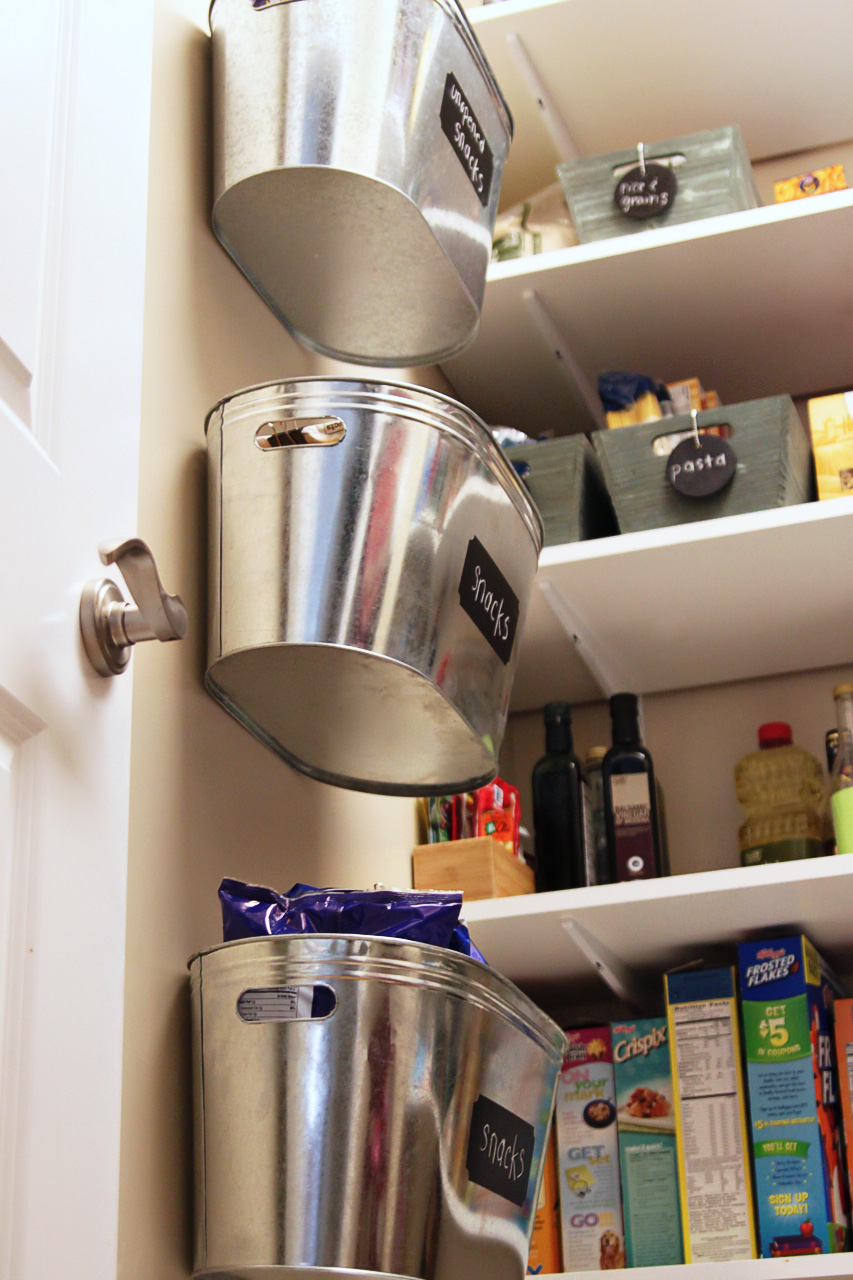 The galvanized bins are from Michaels, usually found in the aisle with the unfinished wood projects and smaller galvanized metal buckets: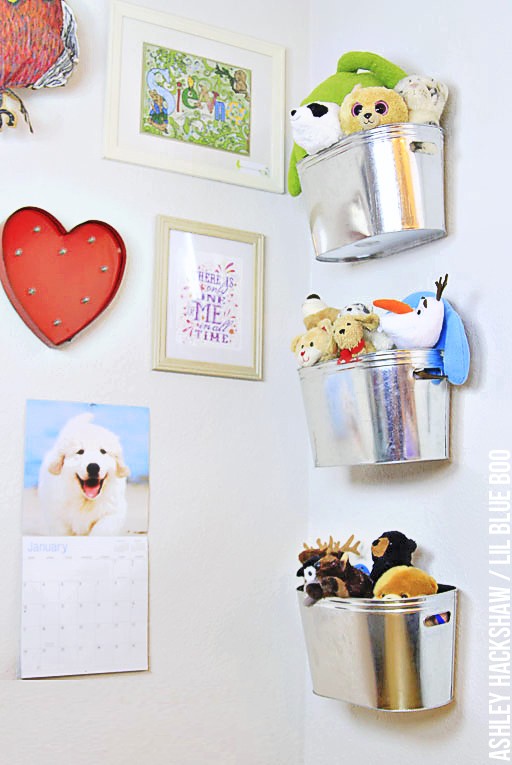 We tackled a few other areas of her room so stay tuned the next two days for more reveals! You can view all of the projects I've done for Michaels in the past by clicking here. 
So are you inspired to organize your own space? Start the year off right! Michaels has tons of products and storage supplies that can be used to decorate and inspire creativity in any room of your house or office.
Michaels just launched a new line of storage and organization product called Cre8ted Spaces available in stores now and it has tons of different colors, bins and office supplies – with more than 300 new items in 4 coordinating colors, you have to check it out!
If you don't know where to begin, you can always take a look at some of the fun storage projects on Michaels.com or the other 49 makers' ideas on The Glue String for tips on designing, organizing and decorating their favorite places! All of this months projects are linked up below: