We've been working in the chicken coop and the potting shed simultaneously, since they are under the same roof. We finished up the wall that divides the two and finished laying the vinyl floor the other day. The vinyl floor is from Lowe's…and was the most inexpensive way to have a durable, nice-looking floor. It ran us about 98 cents a square foot so the entire floor ran us about $80. (see bottom of this post for more floor info)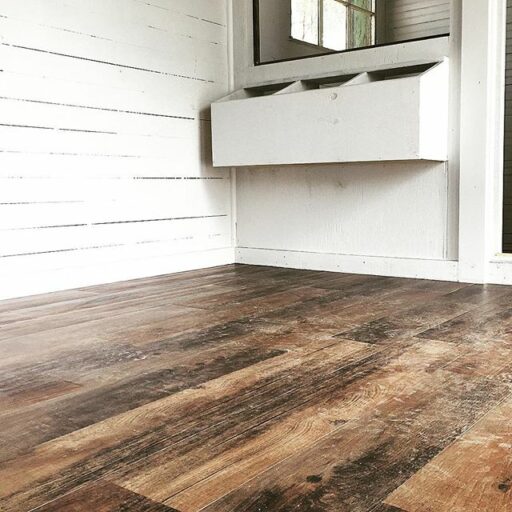 Brett built these shelves and the potting bench this week using reclaimed wood: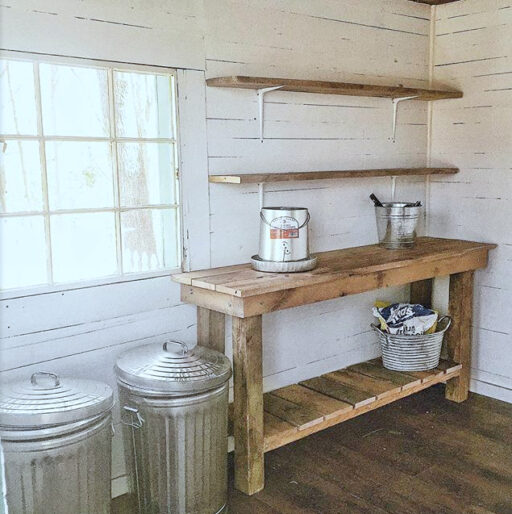 We've also been working on the outside. I'm almost finished painting the walls and Boo planted herb gardens in the window boxes yesterday: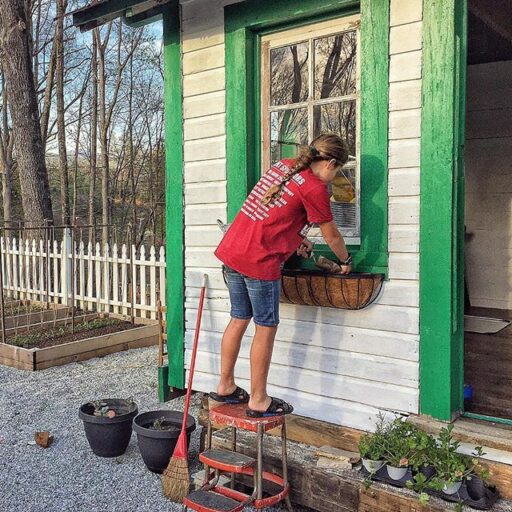 We didn't have washers to hang the boxes so I used old bottle caps that I'd collected: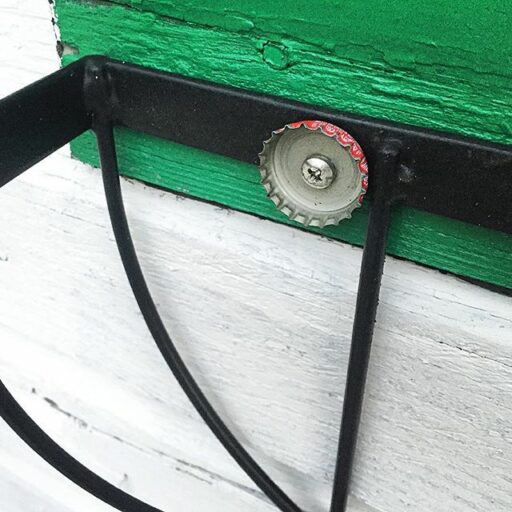 I can't wait to show you everything else we've done…but right now it's a total wreck as I'm moving things in and out. We are starting the chicken run this week as well. Just piling on the fun projects. I told Brett the other day that I wanted to put a greenhouse on our list…he might just be on board since our entire living room is being used as one right now: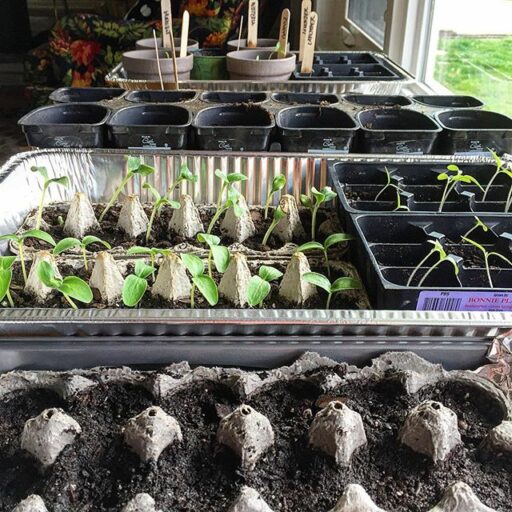 Just a funny little aside…my nephew posted on his Facebook page the other day:
So my aunt has started raising chickens and one of them has 600 more followers on Instagram than I do. Wat.
True story. Who knew one little chicken could have so much personality?
Flooring info:
Style Selections 6″x36″ Antique Woodland Oak/Dark Brown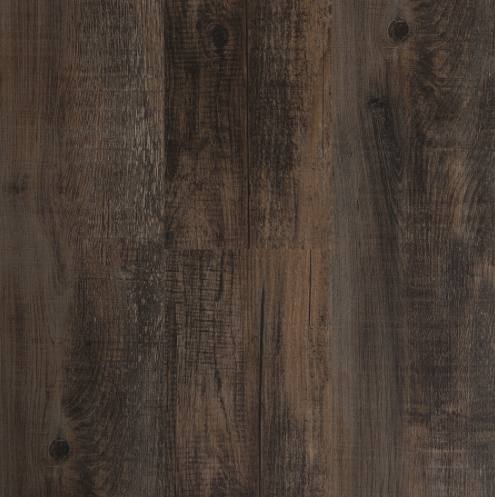 I'd cover my entire house in this stuff. It doesn't even look like vinyl!
Click here to see more posts on the chicken coop and the depot!