My shelves are full of books on mortality and meaning. It's definitely my favorite subject…outside of memoirs and chickens. Here are a few of my favorites, a wide range, spanning from 1946 through last year: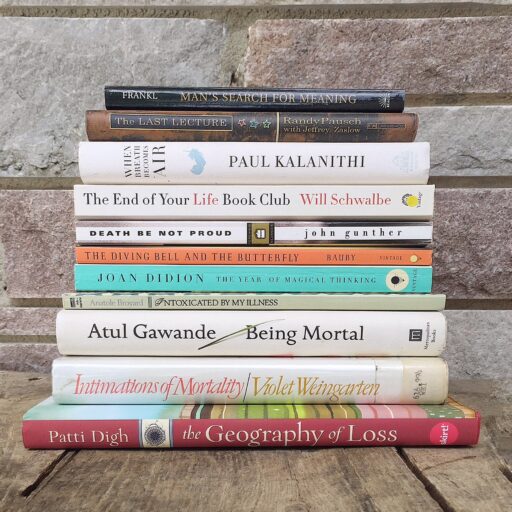 Man's Search for Meaning by Viktor E. Frankl (1946)
"Psychiatrist Viktor Frankl's memoir has riveted generations of readers with its descriptions of life in Nazi death camps and its lessons for spiritual survival. Between 1942 and 1945 Frankl labored in four different camps, including Auschwitz, while his parents, brother, and pregnant wife perished. Based on his own experience and the experiences of others he treated later in his practice, Frankl argues that we cannot avoid suffering but we can choose how to cope with it, find meaning in it, and move forward with renewed purpose."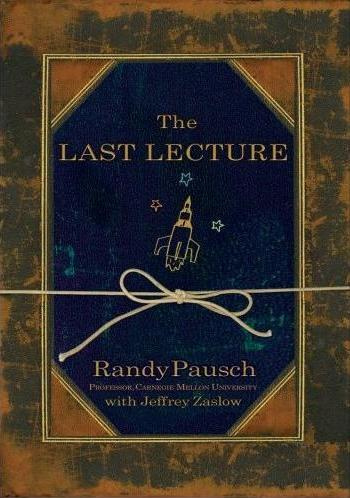 The Last Lecture by Randy Pausch  (2008)
"When Randy Pausch, a computer science professor at Carnegie Mellon, was asked to give such a lecture, he didn't have to imagine it as his last, since he had recently been diagnosed with terminal cancer. But the lecture he gave–"Really Achieving Your Childhood Dreams"–wasn't about dying. It was about the importance of overcoming obstacles, of enabling the dreams of others, of seizing every moment (because "time is all you have…and you may find one day that you have less than you think"). It was a summation of everything Randy had come to believe. It was about living."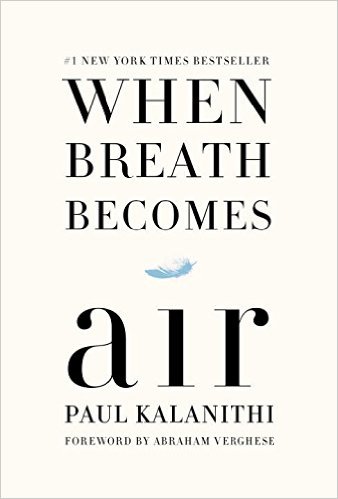 When Breath Becomes Air by Paul Kalanithi (2016)
"At the age of thirty-six, on the verge of completing a decade's worth of training as a neurosurgeon, Paul Kalanithi was diagnosed with stage IV lung cancer. One day he was a doctor treating the dying, and the next he was a patient struggling to live. And just like that, the future he and his wife had imagined evaporated. When Breath Becomes Air chronicles Kalanithi's transformation from a naïve medical student "possessed," as he wrote, "by the question of what, given that all organisms die, makes a virtuous and meaningful life" into a neurosurgeon at Stanford working in the brain, the most critical place for human identity, and finally into a patient and new father confronting his own mortality."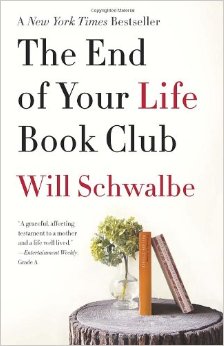 The End of Your Life Book Club by Will Schwalbe (2013)
"During her treatment for cancer, Mary Anne Schwalbe and her son Will spent many hours sitting in waiting rooms together. To pass the time, they would talk about the books they were reading. Once, by chance, they read the same book at the same time—and an informal book club of two was born. Through their wide-ranging reading, Will and Mary Anne—and we, their fellow readers—are reminded how books can be comforting, astonishing, and illuminating, changing the way that we feel about and interact with the world around us. A profoundly moving memoir of caregiving, mourning, and love—The End of Your Life Book Club is also about the joy of reading, and the ways that joy is multiplied when we share it with others."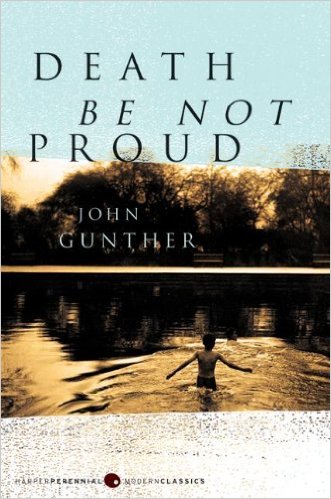 Death be Not Proud by John J. Gunther (1949)
"Johnny Gunther was only seventeen years old when he died of a brain tumor. During the months of his illness, everyone near him was unforgettably impressed by his level-headed courage, his wit and quiet friendliness, and, above all, his unfaltering patience through times of despair. This deeply moving book is a father's memoir of a brave, intelligent, and spirited boy."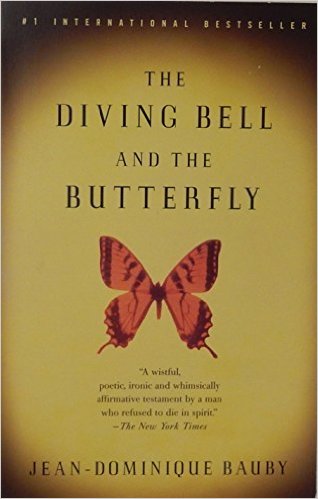 The Diving Bell and the Butterfly: A Memoir of Life in Death by Jean-Dominique Bauby (1998)
"In 1995, Jean-Dominique Bauby was the editor-in-chief of French Elle, the father of two young childen, a 44-year-old man known and loved for his wit, his style, and his impassioned approach to life. By the end of the year he was also the victim of a rare kind of stroke to the brainstem.  After 20 days in a coma, Bauby awoke into a body which had all but stopped working: only his left eye functioned, allowing him to see and, by blinking it, to make clear that his mind was unimpaired. Almost miraculously, he was soon able to express himself in the richest detail: dictating a word at a time, blinking to select each letter as the alphabet was recited to him slowly, over and over again."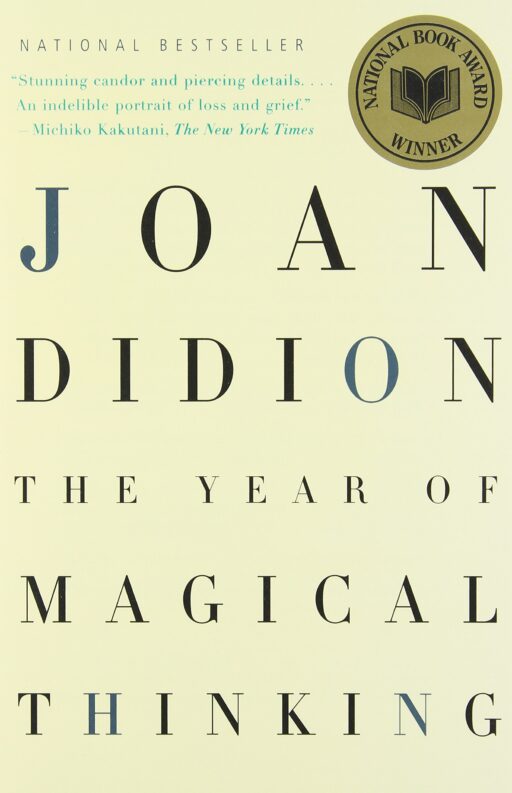 The Year of Magical Thinking by Joan Didion (2007)
"From one of America's iconic writers, a stunning book of electric honesty and passion. Joan Didion explores an intensely personal yet universal experience: a portrait of a marriage–and a life, in good times and bad–that will speak to anyone who has ever loved a husband or wife or child."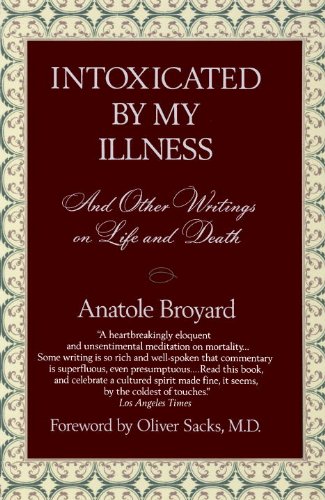 Intoxicated by My Illness and Other Writings on Life and Death by Anatole Broyard (1993)
"Anatole Broyad, long-time book critic, book review editor, and essayist for THE NEW YORK TIMES wants to be remembered. He will be, with this collection of irreverent, humorous essays he wrote concerning the ordeals of life and death–many of which were written during the battle with cancer that led to his death in 1990. "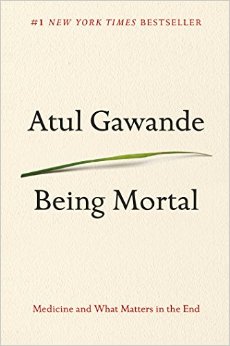 Being Mortal: Medicine and What Matters in the End by Atul Gawande (2014)
"Medicine has triumphed in modern times, transforming birth, injury, and infectious disease from harrowing to manageable. But in the inevitable condition of aging and death, the goals of medicine seem too frequently to run counter to the interest of the human spirit. Nursing homes, preoccupied with safety, pin patients into railed beds and wheelchairs. Hospitals isolate the dying, checking for vital signs long after the goals of cure have become moot. Doctors, committed to extending life, continue to carry out devastating procedures that in the end extend suffering."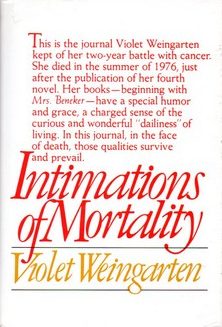 Intimations of Mortality by Violet Weingarten (1978)
Note: This is a hard book to find but there are sometimes used copies on Amazon!
"In the growing literature about death and dying, Violet Weingarten's wryly observed and moving account of herself as she faces her own intimations of mortality holds a special place. Just as her fiction always successes in capturing the particular flavory of the "everyday," this journal allows us to feel, to really know, the actual -the-day-by-day-manner in which living with cancer affects the texture of a woman's life, the ways in which she feels about herself, her family, her friends, her work."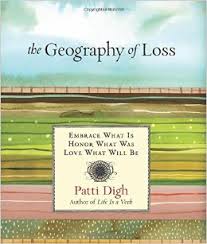 Geography of Loss: Embrace What Is, Honor What Was, Love What Will Be by Patti Digh (2014)
"This extraordinary book is borne of loss: the loss of love, of certainty and assuredness, of knowing where we are or who we are, of beauty and youth, of health, of life itself, of privacy, and of roles and of knowing. When someone or something we love leaves us, we suddenly walk alone into new territory without them. We become strangers in new lands, places where the landscape is unalterably changed, where the center of gravity has somehow faltered and become weak, making us feel as if we might fall off the surface of the earth. Sometimes, that moment of loss defines the rest of our lives, becoming a center to our compass forever. This unique book is a guidebook, an atlas of those experiences of loss and grief, a map for living through and into change and impermanence, to moving on anew. "
Click here for more books I recommend off my shelf!