Two of my favorite things: quotes and rivers. And quotes about rivers. A few photos I've taken of the nearby Tuckasegee River and a few river quotes to go with them.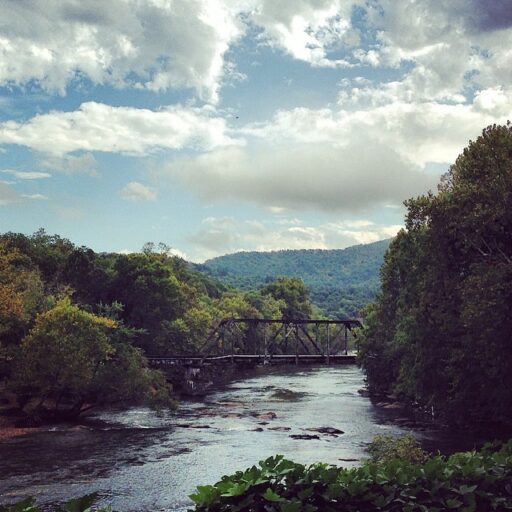 Who hears the rippling of rivers will not utterly despair of anything. –Henry David Thoreau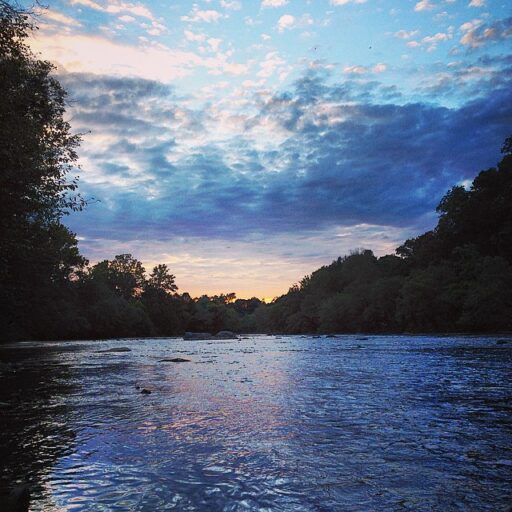 Have you also learned that secret from the river; that there is no such thing as time? That the river is everywhere at the same time, at the source and at the mouth, at the waterfall, at the ferry, at the current, in the ocean and in the mountains, everywhere and that the present only exists for it, not the shadow of the past nor the shadow of the future. –Hermann Hesse, Siddhartha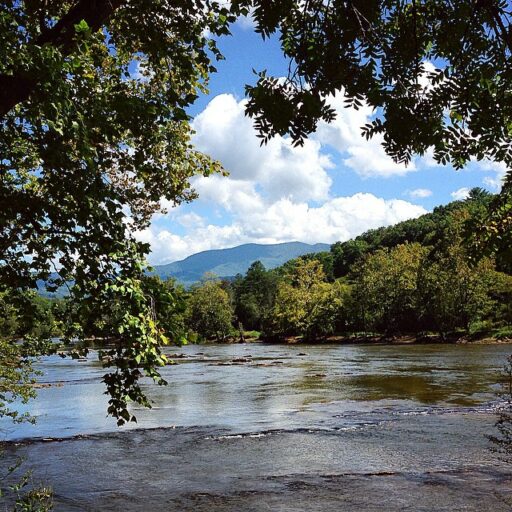 The river seems to be holding itself up before you like a page opened to be read. There is no knowing how the currents move. They shift and boil and eddy. They are swifter in some places than in others. To think of 'a place' on the flowing surface soon baffles your mind, for the 'places' are ever changing and moving. The current in all its various motions and speeds flows along, and that flowing may be stirred again at the surface by the wind in all its various motions. Who can think of it? Maybe the ducks have mastered it, and the little grebes who are as much at home underneath as on top and who ride the currents for pleasure – Wendell Berry, Jayber Crow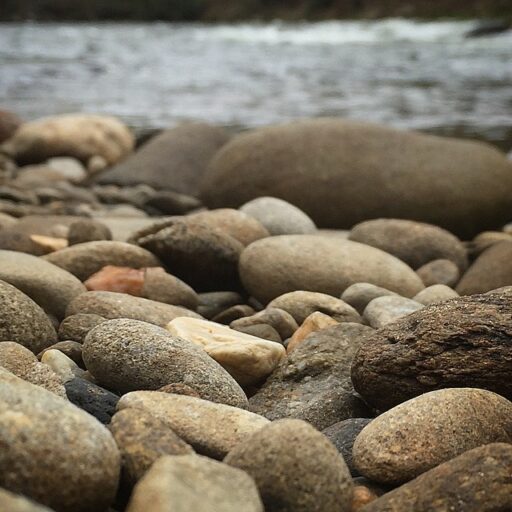 I choose to listen to the river for a while, thinking river thoughts, before joining the night and the stars. – Edward Abbey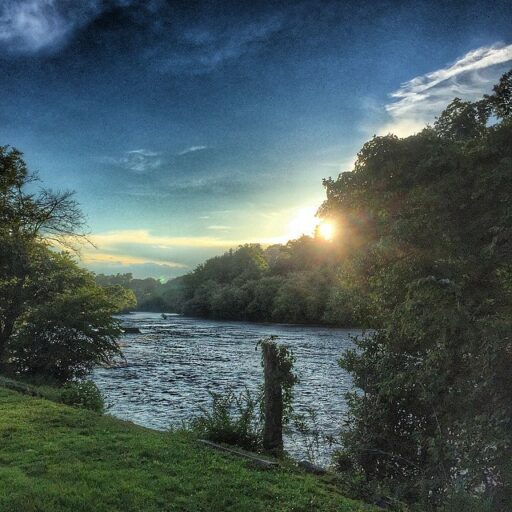 Eventually, all things merge into one, and a river runs through it. The river was cut by the world's great flood and runs over from the basement of time. On some of the rocks are timeless raindrops under the rocks are the words and some of the words are theirs. – Norman Maclean, A River Runs Through It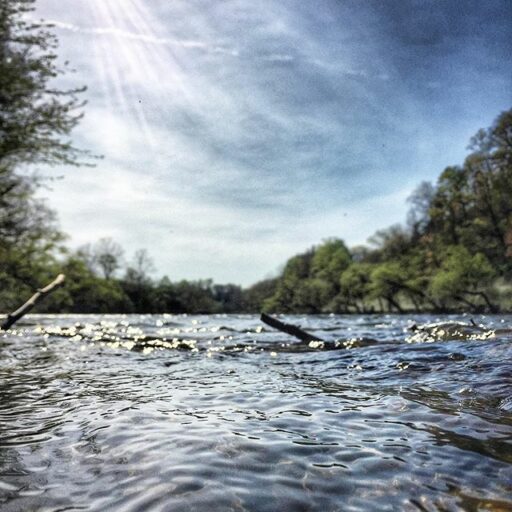 Rivers flow not past, but through us; tingling, vibrating, exciting every cell and fiber in our bodies, making them sing and glide. – John Muir
It is not light that we need, but fire; it is not the gentle shower, but thunder. We need the storm, the whirlwind, and the earthquake. –Frederick Douglass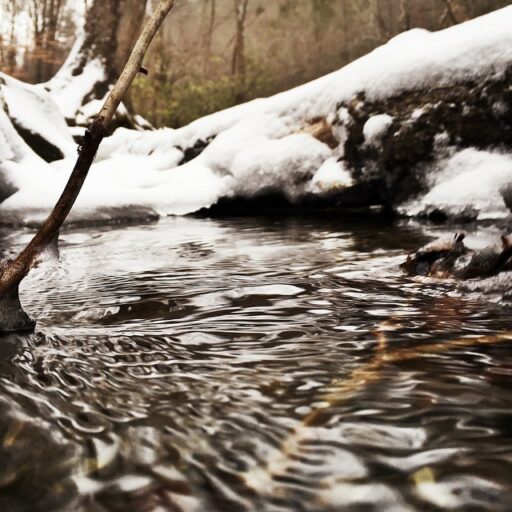 I have never seen a river that I could not love. Moving water…has a fascinating vitality. It has power and grace and associations. It has a thousand colors and a thousand shapes, yet it follows laws so definite that the tiniest streamlet is an exact replica of a great river. – Roderick Haig Brown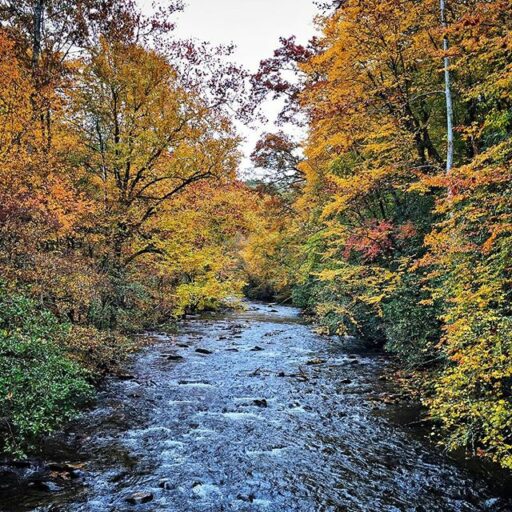 The life in us is like the water in the river. It may rise this year higher than man has ever known it, and flood the parched uplands; even this may be the eventful year, which will drown out all our muskrats. –Henry David Thoreau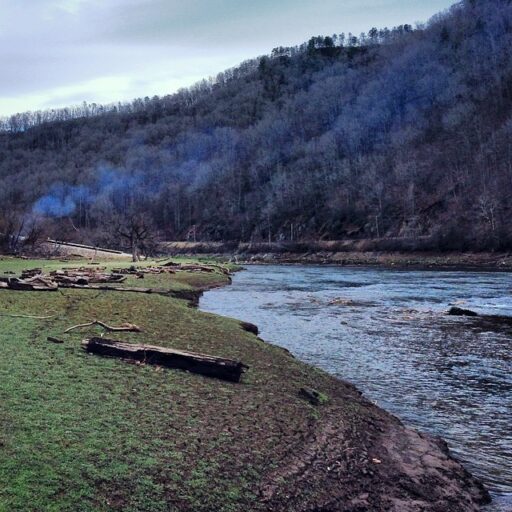 The face of the river, in time, became a wonderful book. . .which told us mind to me without reserve, delivering its most cherished secrets as clearly as if it had uttered them with a voice. And it was not a book to be read once and thrown aside, fir it had a new story to tell every day.  –Mark Twain, Life on the Mississippi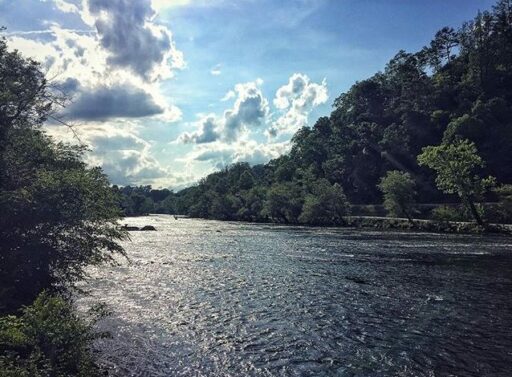 No man ever steps in the same river twice, for it's not the same river and he's not the same man. -Heraclitus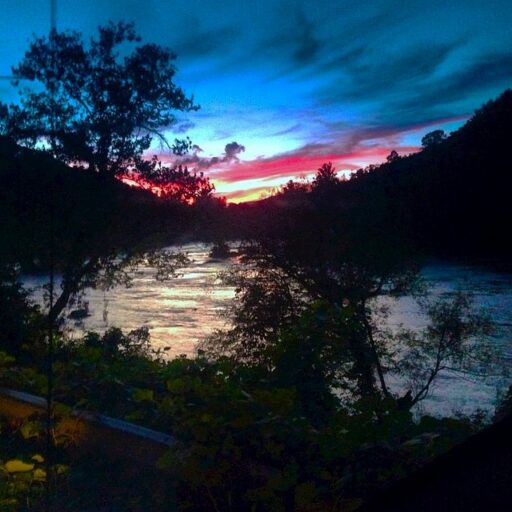 You drown not by falling into a river, but by staying submerged in it. –Paulo Coelho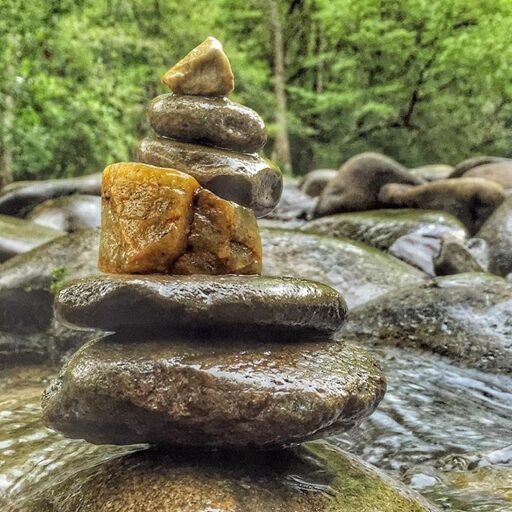 May what I do flow from me like a river, no forcing and no holding back, the way it is with children. –Rainer Maria Rilke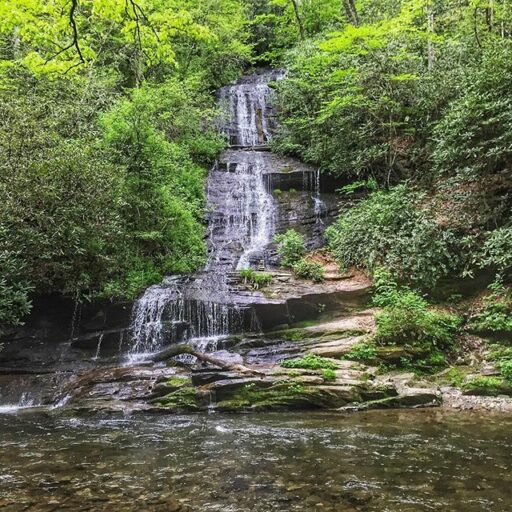 With heavy rainfall, the river will overflow its banks. This is spirit of gratitude; the more grateful you are, the more your life overflow with abundance. –Lailah Gifty Akita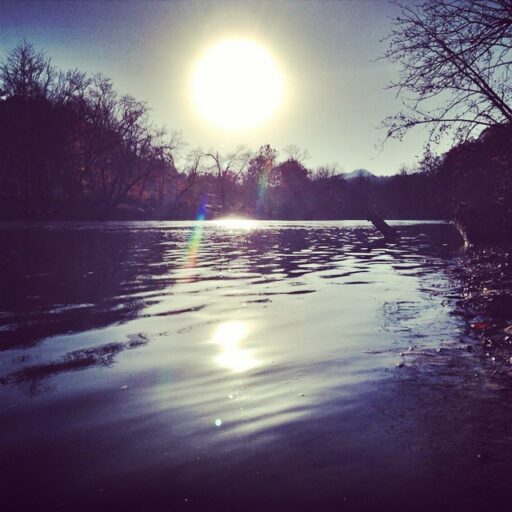 I have an immoderate passion for water; for the sea, though so vast, so restless, so beyond one's comprehension; for rivers, beautiful, yet fugitive and elusive; but especially for marshes, teeming with all that mysterious life of the creatures that haunt them. A marsh is a whole world within a world, a different world, with a life of its own, with its own permanent denizens, its passing visitors, its voices, its sounds, its own strange mystery. –Guy de Maupassant
And not a direct quote about a river but from one of my favorite books about a river: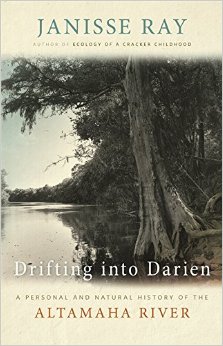 When I am dying, reevaluating my life, I would like to remember only these moments, those in which no clocks are ticking, in which I am aware of my excruciating and increasing vulnerability, in which I am so grateful for my lot in life that I could fall prone to the ground, overwhelmed with gratitude, moment by moment by moment. My life has been saved in moments. In moments, my life has been made worthwhile. –Janisse Ray, Drifting into Darien 
Feel free to add any of your own personal favorites, books or quotes, in the comments!