This is a solar system necklace (or bracelet) project I used for Boo's class this year. They were studying the solar system and we needed a craft for their end of the year camp out.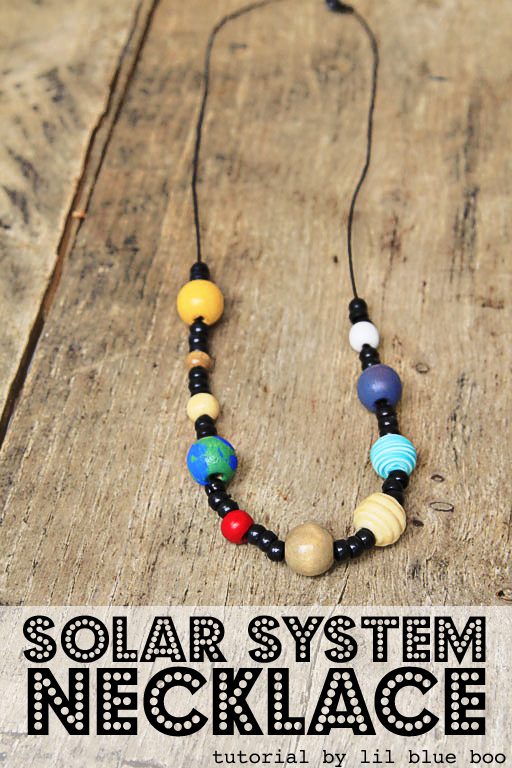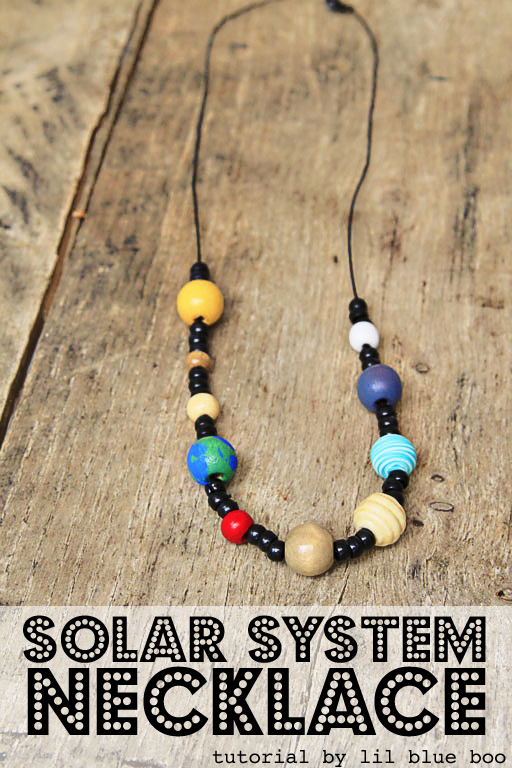 I love how they turned out and the kids had a lot of fun making them…I couldn't keep the planets straight but the kids knew them frontwards and backwards!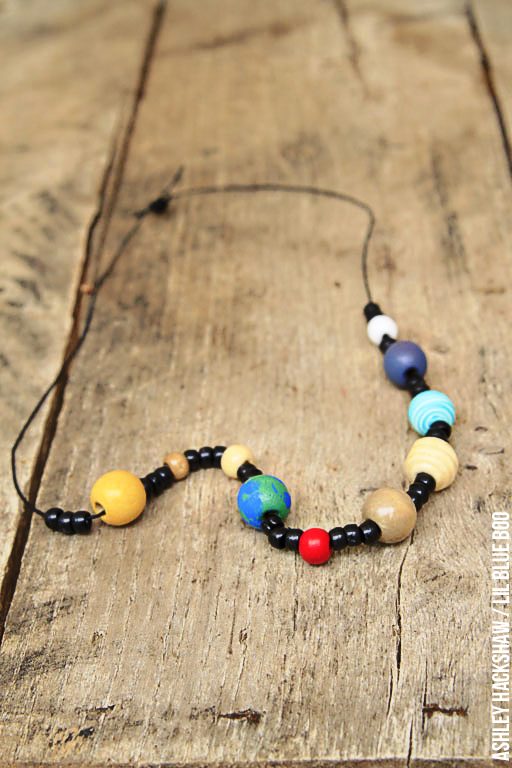 Boo helped me pick out beads from Michaels that resembled each planet…like this one for Uranus: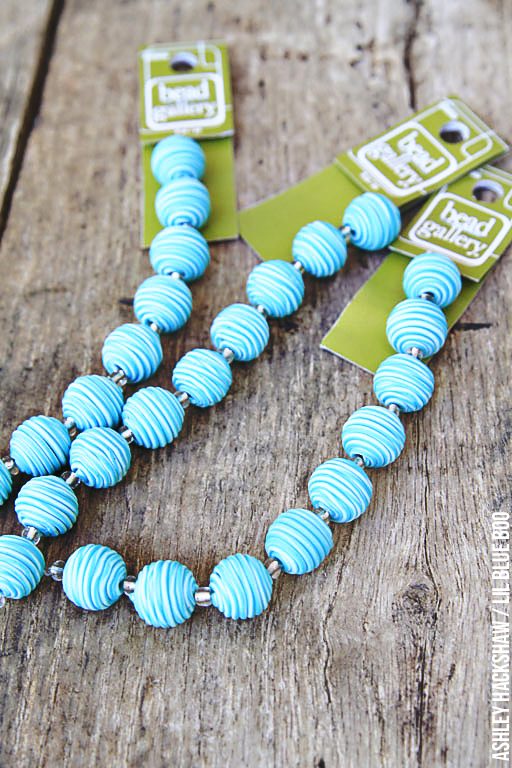 We mixed and matched a bunch of other wood bead sets so that we would have enough for her class: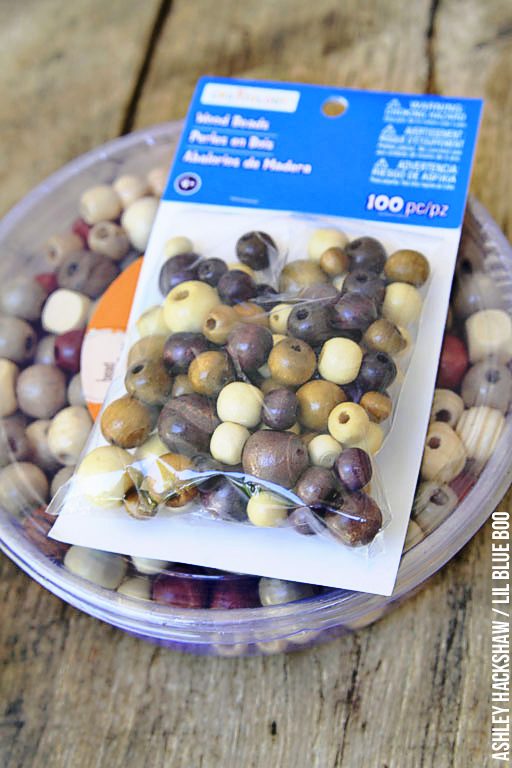 This one had a colorful assortment: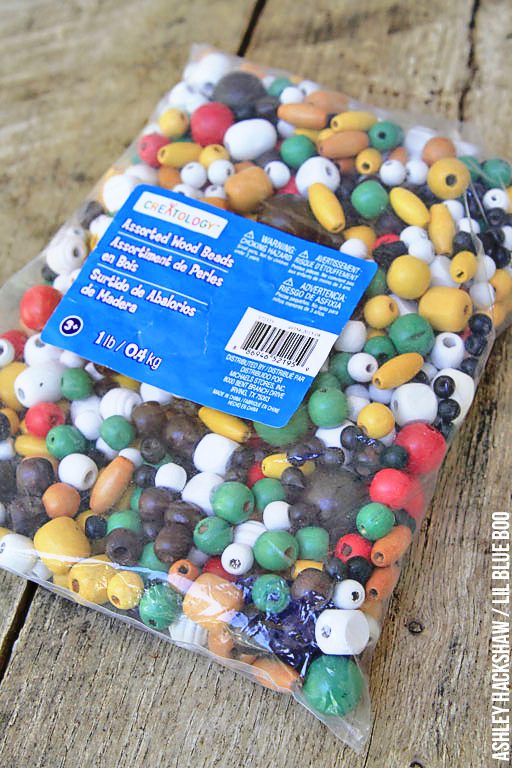 To make a few of them a little closer to the planet colors I spray painted them. I used stakes to stretch them taught across a piece of string: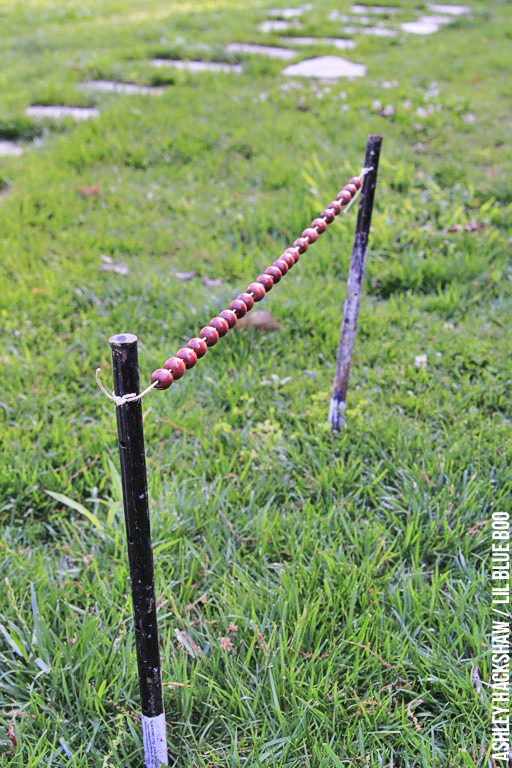 With enough tension on the string the beads won't touch each other: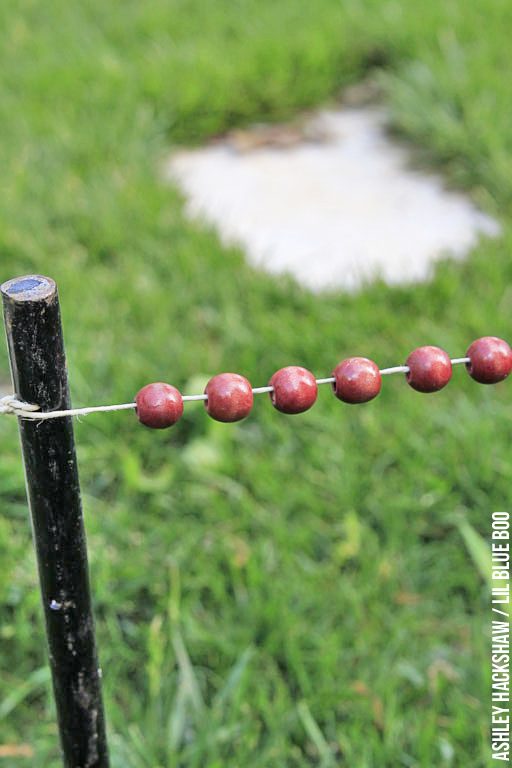 A few light coats of spray paint does the trick: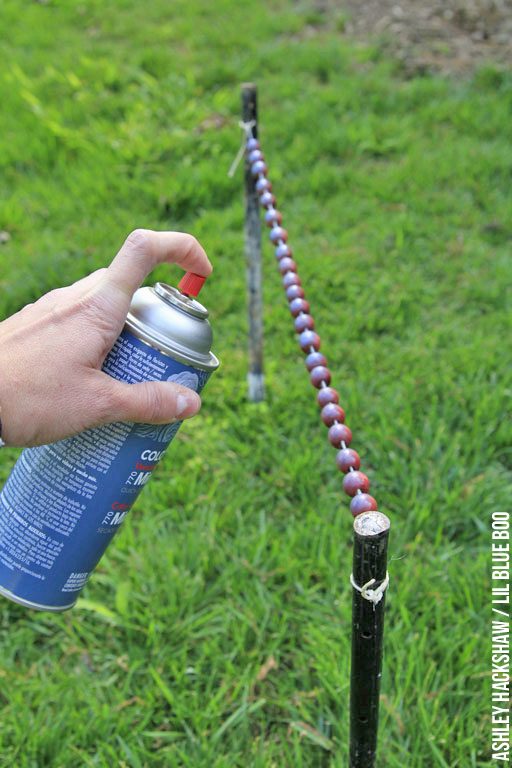 For Earth I used green beads and just dabbed a little bit of blue paint on each one:
For the necklaces we used black pony beads as spacers:
I used elastic cord for the string: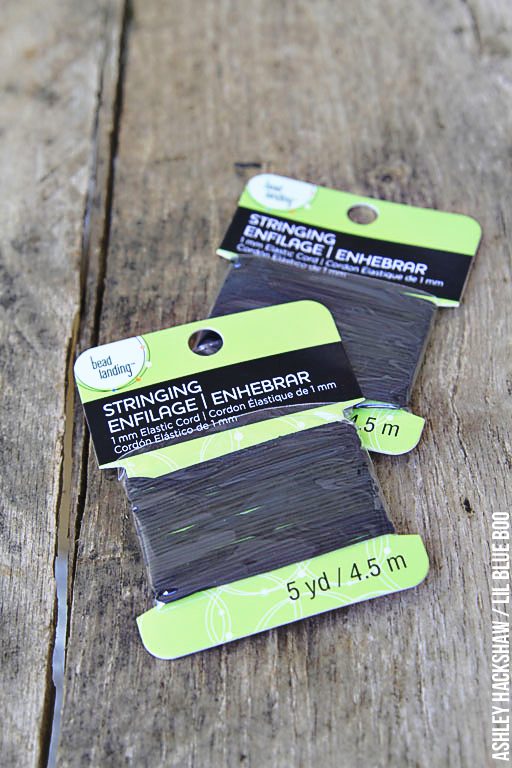 Since I was working with a large group of third graders I cut each length of elastic cord ahead of time and tied a pony bead to the end so that the beads could be strung on and they wouldn't fall off the other end: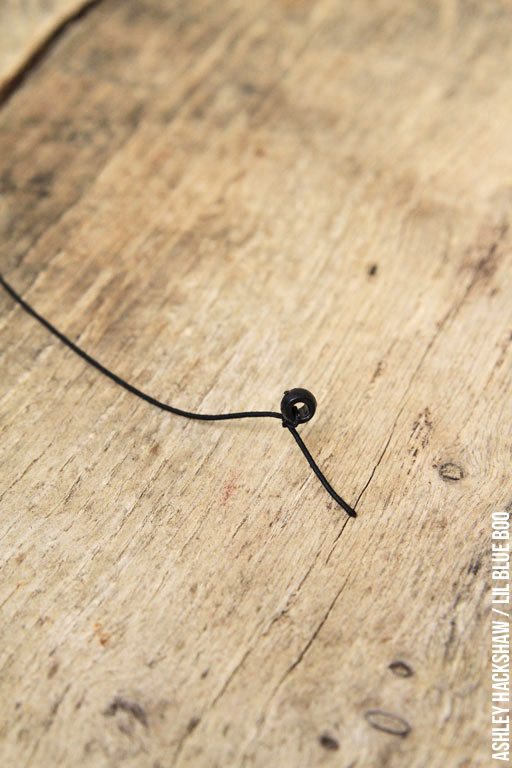 We even presorted the beads into little bags. Instead of counting out individual black pony beads I just used dumped a tablespoon of each into each bag: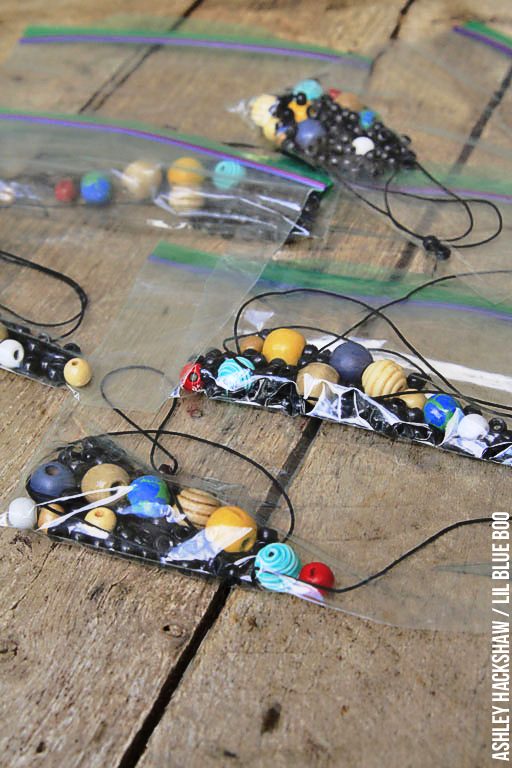 I also provided a paper plate for them to dump the beads onto so that they wouldn't go flying across the tables and onto the floor. I like to be prepared and I knew we didn't have a ton of time for each craft project we were doing.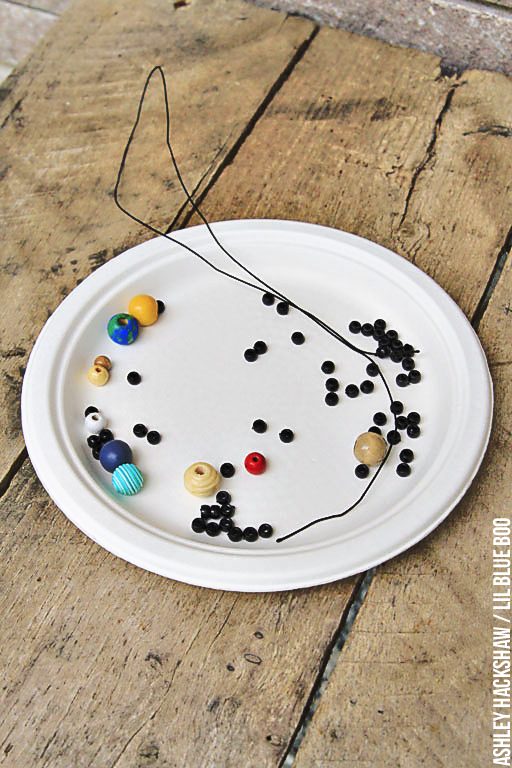 The kids were so excited about their necklaces. I love how they turned out. I'd wear one myself: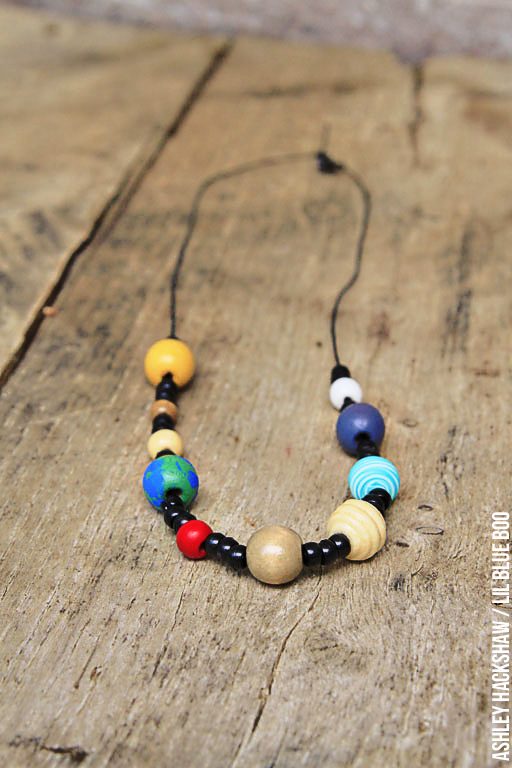 I wasn't sure if kids would want to add Pluto at the end so I provided an extra white bead just in case. They all included Pluto: