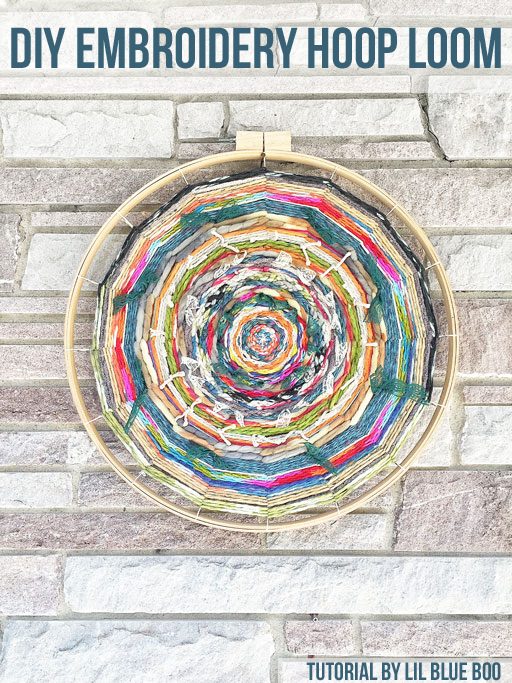 Have you ever tried embroidery hoop loom weaving? I bought an extra large ginormous embroidery hoop recently (a 23″ Darice embroidery hoop) and it turned out to be the perfect size for a large wall hanging. I used regular packaging twine for the basic loom string:
Before I actually added the string, I used a wood chisel to notch where the string would go, to hold it into place: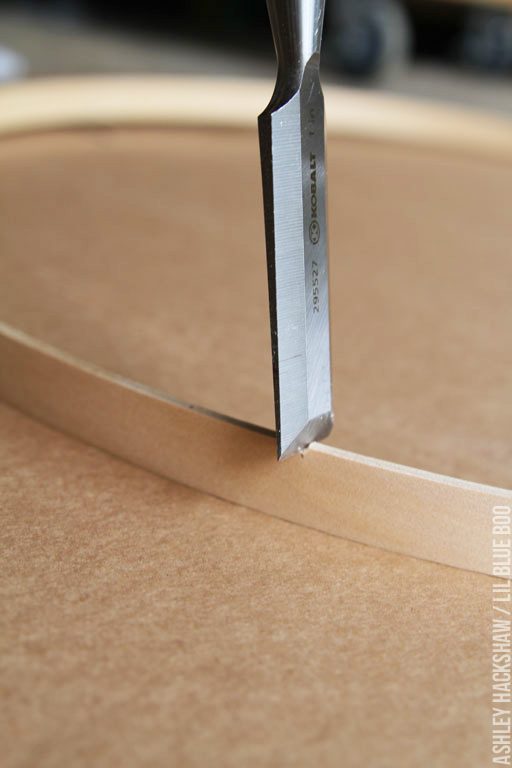 Then all I did was start weaving scraps of yarn into place: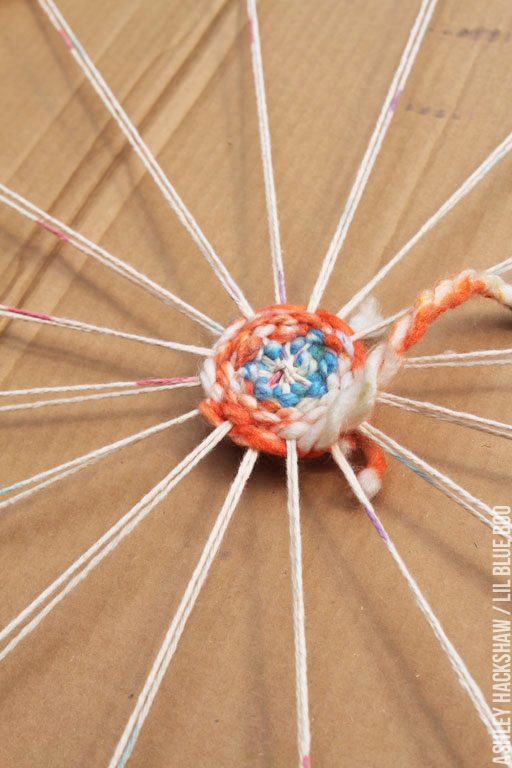 There are no rules. I changed direction and pattern as often as I felt like. If I didn't like the look of something I just took it out. I mixed yarn, string, braided yarn and even scraps of lace: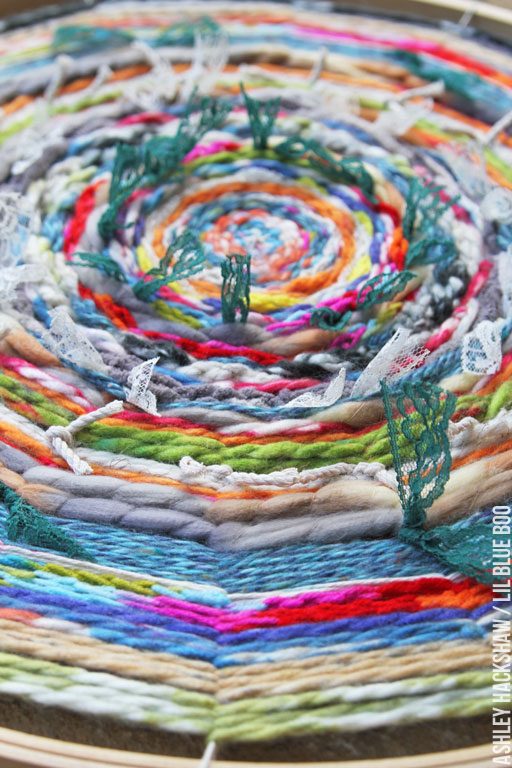 I love the eclectic look of it and the bright colors will look great on one of our bare walls: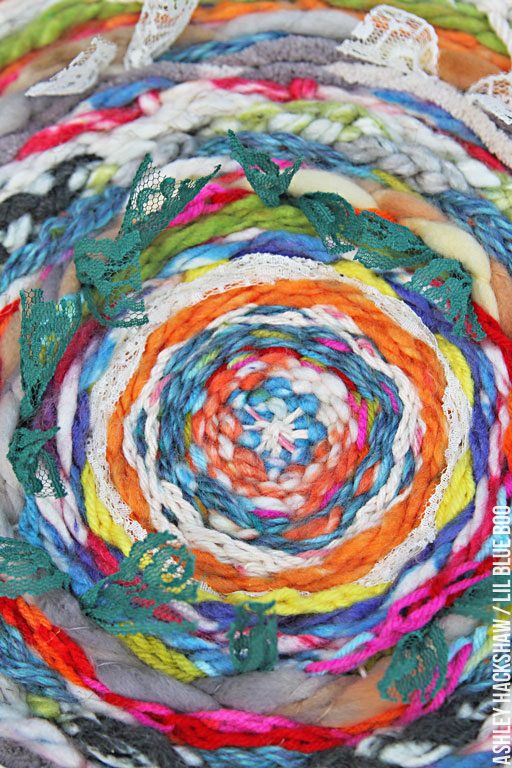 It only took me about three hours to complete the entire hoop: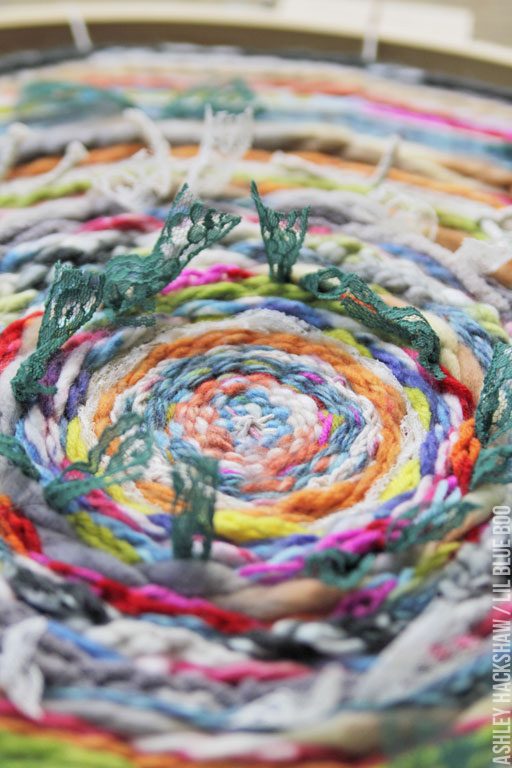 You can purchase 23″ embroidery hoops at a discount price here.
Check out the other wall hanging I made a few weeks ago here!