Found objects. I'm always collecting, stopping in the middle of the sidewalk to stuff my pockets with items people have left behind.  I try to go through what I've found and arrange the items at least once a month. Here's what I found in September: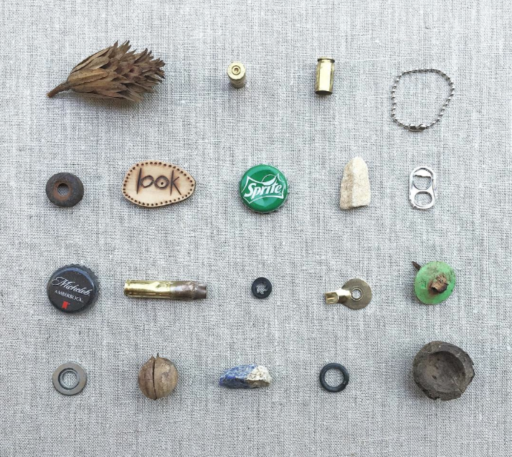 Here's what I found in August:
One day in August I found all of these feathers. It felt like I'd won the lottery when I found the blue one:
People always ask what I do with all of this stuff. I have a big treasure box that put it all in after I've taken a photo. I was looking through the box today…its become quite a collection of odds and ends. McGyver would appreciate the utility of it all.  Scout and Jem too.  I'll find a better way to display all my junk one day, maybe a large curiosity cabinet.
Here's what I've found and written about in the past.