Now that I'm obsessed with all things chicken I thought I'd share some of our cute chicken themed books we've collected!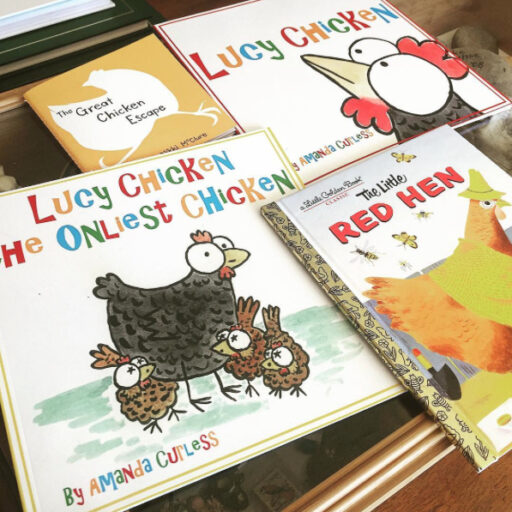 We love the Lucy Chicken Books by Amanda Curless. I had the chance recently to review them and they are the cutest. I love that they are based off of a real chicken named Lucy. The illustrations are full of expression and cute for almost any age.
Lucy Chicken by Amanda Curless

Lucy Chicken has not laid an egg! What will Lucy Chicken do? Is she a chicken after all? What will she discover about herself?

Lucy Chicken the Onliest Chicken by Amanda Curless

Lucy Chicken is worried! She thought she was the only chicken! What will happen to Lucy Chicken?

I can't remember how I came upon this cute little book by Nikki McClure. There are no words, just Nikki's signature paper-cuts, and I fell in love with it: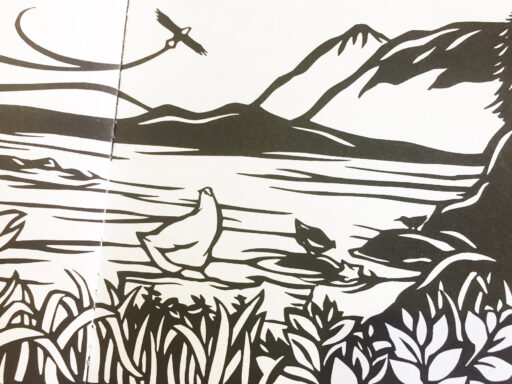 It's only 4.5″ tall. The note in the back is the best:
"The Great Chicken Escape is a true story, or as close to the truth as I could ascertain from the chickens themselves."
The Great Chicken Escape by Nikki McClure

One day, the chickens snuck out the back door of the coop. Some of the more timid were caught, but a rogue group of the highest in the pecking order successfully eluded the nuns.The nuns decided that there was no real danger, only the possibility of a great chicken adventure. They let the chickens roam, enjoying the freedom of the forest.
And then there's Once Upon a Flock…the book that made me realize that I needed chickens in my life:
Once Upon a Flock: My Life with Soulful Chickens by Lauren Scheuer

"This charming story of Lauren's life with her quirky flock is filled with moments of humor and heartbreak. Enthusiastically immersing herself in the world of her flock, Lauren discovers that love, loss, passion, and resilience are not only parts of the human experience, but of the chicken experience as well. Throughout it all, Lauren documents the laughter and drama of her flock's adventures with her own whimsical photos and illustrations. At once humorous, poignant, and informative, Once Upon a Flock is a feathered tale like no other."
Other cute chicken books:
The Little Red Hen (the original Little Golden Book Classic!)

I'll never get tired of this one.

Beloved illustrator J. P. Miller's graphic, colorful farm animals seem to jump right off the page—but they aren't jumping to help the Little Red Hen plant her wheat!

Louise, The Adventures of a Chicken by Kate DiCamillo

She longed for adventure. So she left her home and ventured out into the wide world. The pleasures and perils she met proved plentiful: marauding pirates on the majestic seas, a ferocious lion under the bright lights of the big top, a mysterious stranger in an exotic and bustling bazaar. Yet in the face of such daunting danger, our heroine . . . She was brave. She was fearless. She was feathered. She was a chicken. A not-so-chicken chicken.

The Minerva Louise Series by Janet Morgan Stoeke

For over twenty years, the inspired silliness of Janet Stoeke's Minerva Louise series has captured imaginations and tickled funny bones. Now the book that introduced the feather-brained fowl is back and just as hilarious as ever. From the flowerpot Minerva uses as a comfy seat to the tricycle she mistakes for a tractor, the daffy details of this clever story are truly memorable.
My chicken collection is looking quite big all of the sudden. All the chickens have been mostly gifts from friends and family: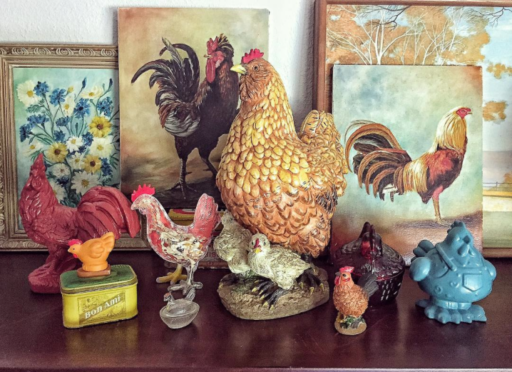 My mother got me this chicken crossing sign for Christmas…maybe it will keep my visually impaired chickens safe: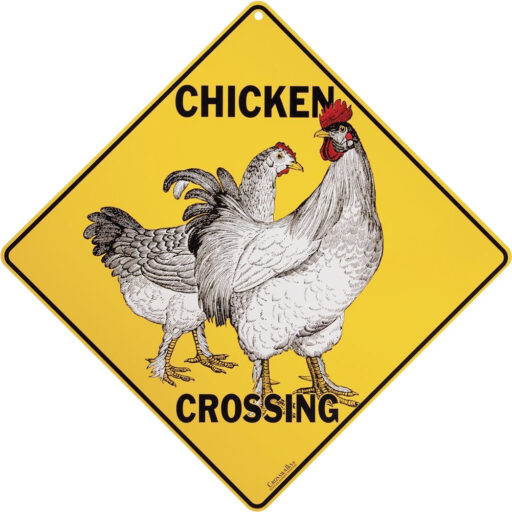 She also gave me this stuffed chicken from Douglas Toys which Boo swiftly confiscated: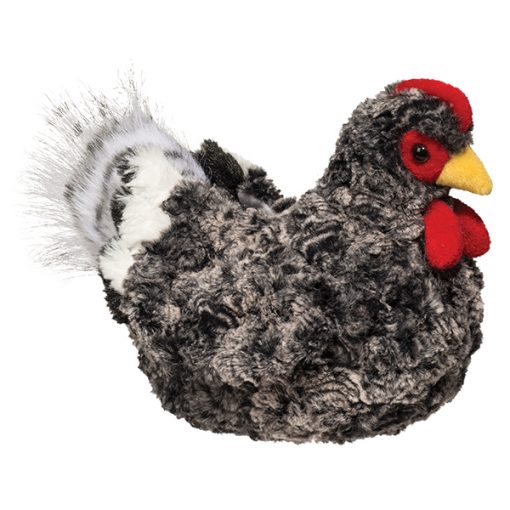 A few other things I think are just too cute:
This cute little plush coop with stuffed chickens: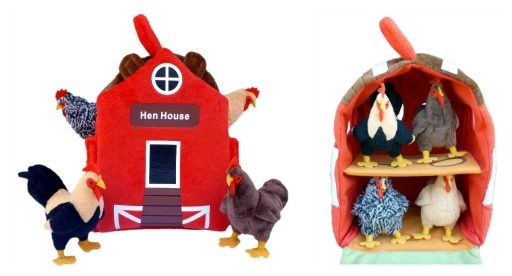 And how could I forget the "Hen Bag"?! Too much?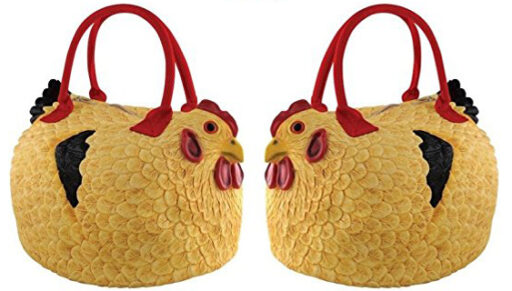 Any other chicken things you love?