Happy my spirit animal…she's my guide to happiness. I love this photo of her sniffing the air. She looks like she is channeling her ancient wolf ancestors.
So fierce.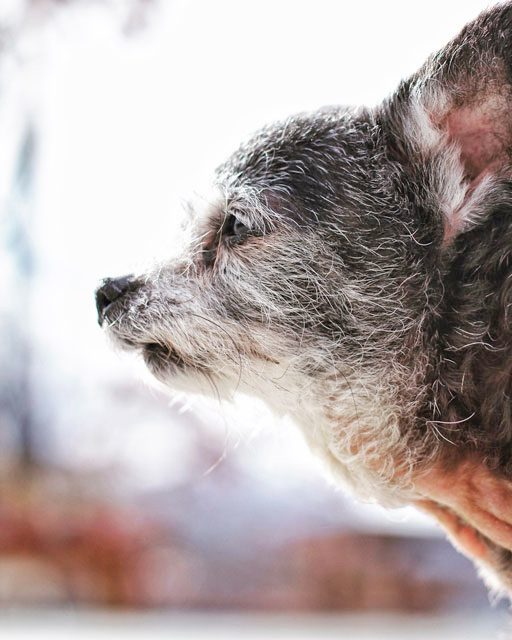 She's definitely moved into leader position in our little pack/flock/menagerie. We have to separate Max and Happy at mealtime or she'll eat her food and then his. Here they are meandering around the yard yesterday, it was such a nice warm day!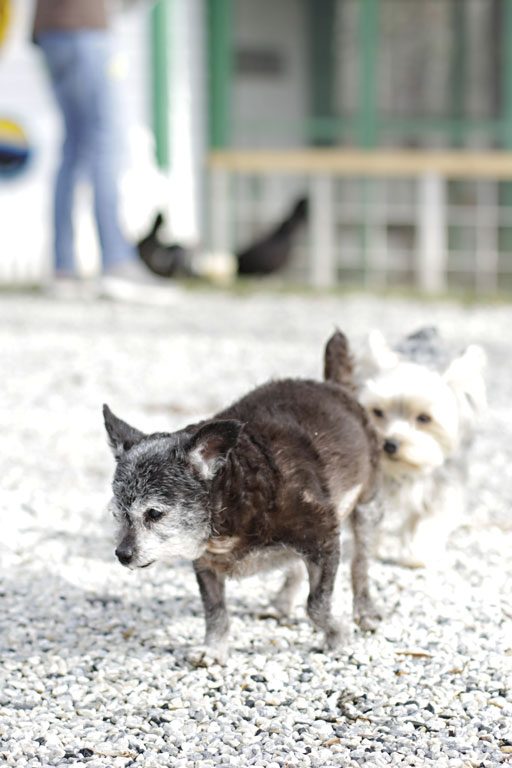 She's settled in so well. She still wakes up really, really early but we are working on that. She'll use pee pads during the night but she still wants to eat breakfast at 4:30 or 5:00. I think it's the fault of the rooster that lives at the post office nearby. Every time I wake up to Happy's whining I can hear the rooster crowing! After she's fed though I let her out from where she sleeps and she'll wander back to our bedroom where I have Diesel's old bed right next to my nightstand and she curls up there until I wake up.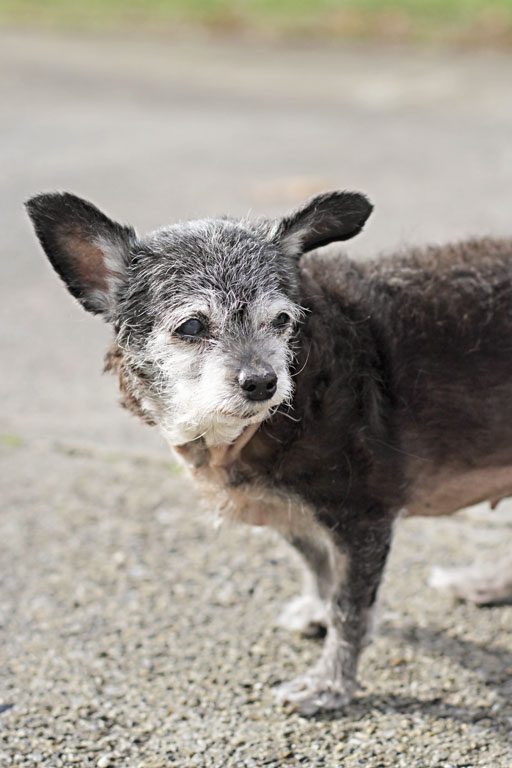 She has a lot more pep in her step these days. I think she's happy living here.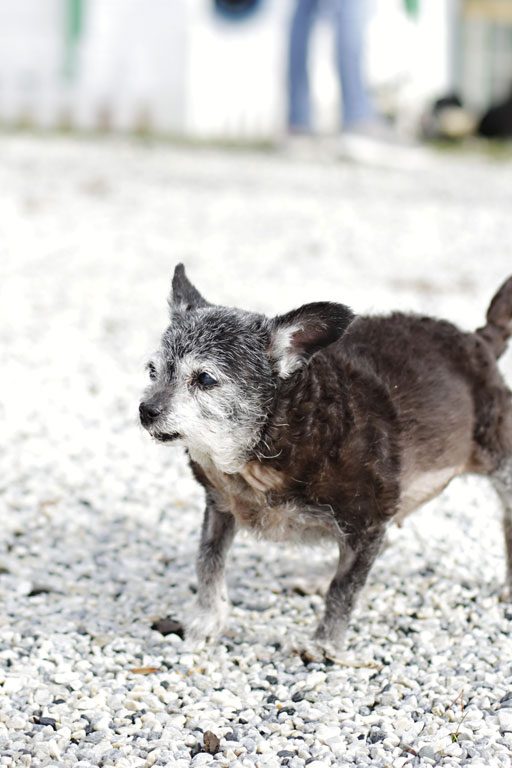 Look at her cute little shuffle in this video I took the other day…she gets so excited. There is sound so make sure you can hear it:
You can read more about Happy here!